MAMA Academy Wellbeing Wallets
|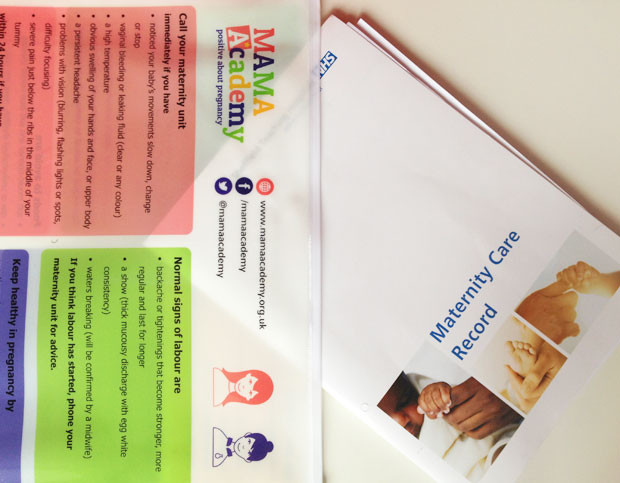 MAMA Academy Wellbeing Wallets
MAMA Academy was set up in 2012 to help more babies in the UK to be born safely. This is needed because the UK has one of the highest stillbirth rates in the developed world. Over 5700 babies are stillborn or die shortly after birth in our country — that's over 100 every week.
For the first time in 20 years, numbers are finally starting to decrease but they're still high. It's been concluded that a substantial proportion of these stillbirths are potentially preventable as they occur so close to term. If babies at risk of being stillborn were identified, they could be delivered early and many stillbirths could be avoided.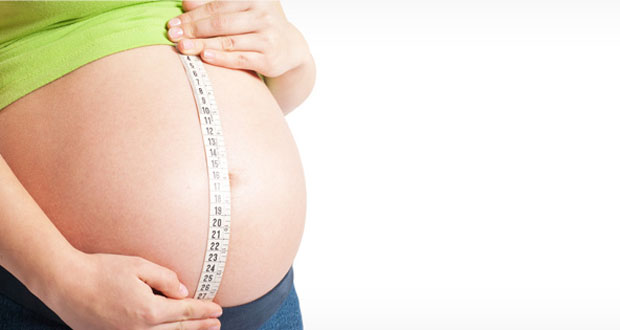 MAMA Academy is positive about pregnancy and empowers expectant mums with pregnancy information to help them feel confident and in control of their pregnancy. MAMA Academy teach women to recognise important and problematic symptoms and to report them to their maternity team immediately.
MAMA Academy raises awareness about what can be done to save babies' lives and is also passionate about supporting midwives by keeping them up to date with current research and guidelines to aid consistent maternity care of the highest standard for all women.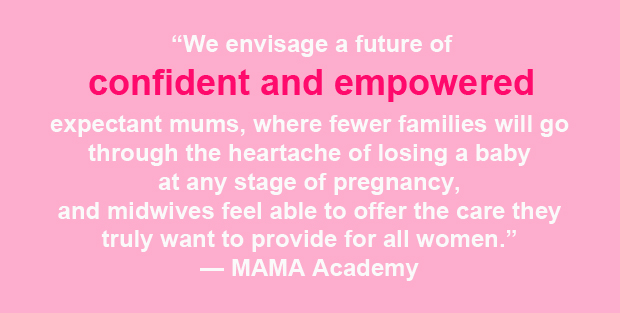 MAMA Academy is doing all this with…
The Made to Measure campaign aiming to save 1000 babies each year by calling on all UK hospitals to adopt the Perinatal Institute's GAP programme with its customised growth charts and training and support package to better detect growth restricted babies.
Videos that support health professionals in the use of the The Perinatal Institute's GAP programme.
Hospital presentations to empower midwives to change their practice for the better and to equip them with powerful knowledge on stillbirth prevention and the attitude that stillbirths can be avoided.
The website and social media communities to encourage pregnant women to equip themselves with the knowledge they need to give their baby the best possible chance of a safe arrival.
Wellbeing Wallets

—

more about them below.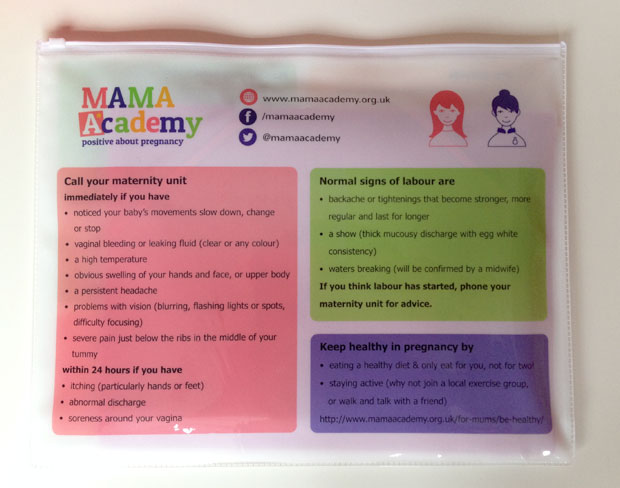 MAMA Academy Wellbeing Wallets

These are handy wallets to use to protect your pregnancy notes wherever you go. The robust plastic zip-lock pouches are spacious and will hold your notes as well as your leaflets and scan photos.
The wallets don't just keep notes safe and dry, they are also educational. Both sides have colourful information boxes with easy to understand, important bullet point notes with advice about how to stay healthy and look after yourself in pregnancy, when to call your midwife, signs of labour, questions to ask your midwife, foods to avoid and of course the importance of monitoring your baby's movements.
The information complements the work of NHS England's Saving Babies' Lives care bundle which is currently in development and is in line with the new safer pregnancy messaging by Sands and Department of Health. The wallets are also supported by The Royal College of Midwives.
Seeing the key messages every time you look at your notes or are sat in a waiting room for a prenatal appointment ensures they become second nature. The wallets also help midwives start conversations with mums on vital pregnancy topics such as monitoring babies' movements.
These brilliant Wellbeing Wallets cost just £2.00 each including P&P. You can order yours here or fund a folder for another mum-to-be to help more hospitals be able to provide them for free.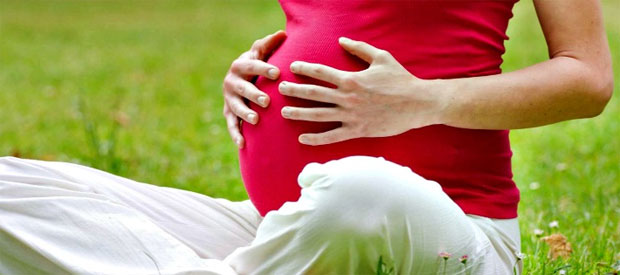 MAMA Academy is working closely with NHS England to provide Wellbeing Wallets to ALL trusts to give to mums at their booking in appointment.
If you're a trust, email contact@mamaacademy.org.uk to receive a complimentary trial batch of wallets. MAMA Academy is able to provide 75,000 wallets to 15 trusts for free with a funding grant from NHS England starting from August 2015 for 1 year.
Visit MAMA Academy's website for lots of pregnancy and birth information for mums and health professionals and follow them on Facebook and Twitter for the latest updates.
I was sent a Wellbeing Wallet for my maternity notes to go with this post. All words, thoughts and opinions are my own.