Maria Nila Pure Volume Shampoo & Conditioner Review
|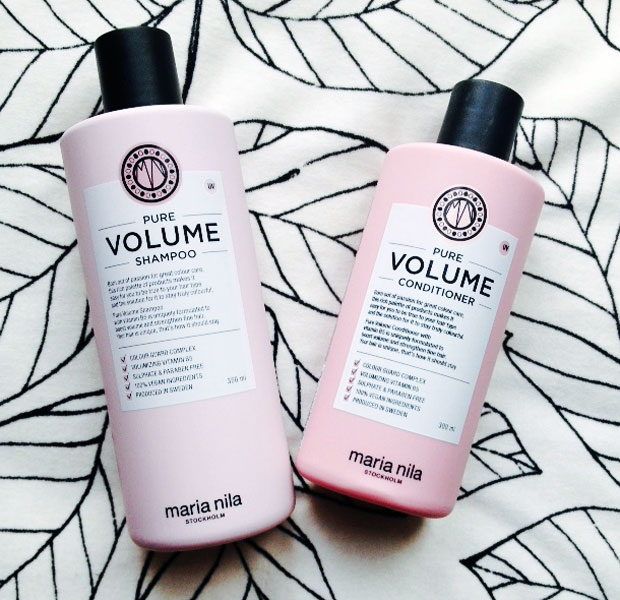 Maria Nila Pure Volume Shampoo & Conditioner Review
As a Swede myself, I love seeing Swedish brands becoming popular abroad and especially here in the UK where I live.
One brand that's huge at the moment and hit UK stores a few months ago is the hair care brand Maria Nila.
Cool, stylish and effective care is Maria Nila's specialty and they've got care products for all different hair types and colour refresh treatments for lots of different colours!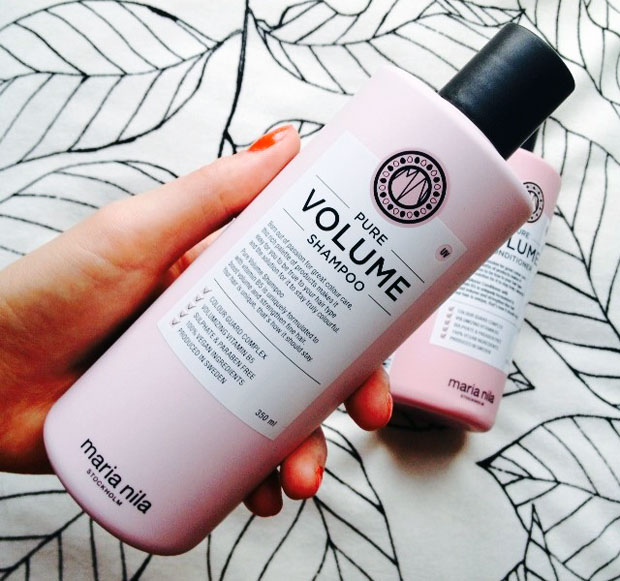 The products have been formulated to leave hair looking refreshed and revitalised with a salon finish. They are paraben and sulphate free and made from 100% vegan ingredients. Maria Nila's philosophy is to produce the best product possible without compromising the hair's health or environment and their products are, of course, not tested on animals.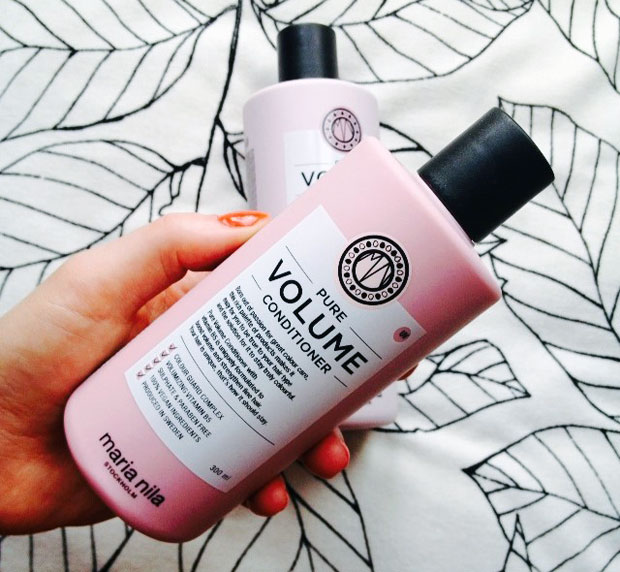 Pure Volume is made for thin and fine hair and is meant to give thickness and body to the hair structure and also to make it stronger. Vitamin B5 helps add volume, resilience and a boost to dull hair.
Since I have thick hair already, the Structure Repair range would probably be more suitable for me but the Pure Volume range is the one I've tried. I can't say it's given my hair more volume due to my hair already having lots, but the products are lovely to use and have definitely given my hair a shine and a boost of life that it was in need of. My hair feels stronger and healthier.
The scent is simple, fresh and clean and the packaging is so sleek and stylish — very Scandinavian and minimalist. I don't understand why the conditioner bottle is smaller than the shampoo bottle though! I've never met any lady who finishes her shampoo before her conditioner. I'm definitely the opposite and always use up a bottle of conditioner much, much faster than its matching shampoo.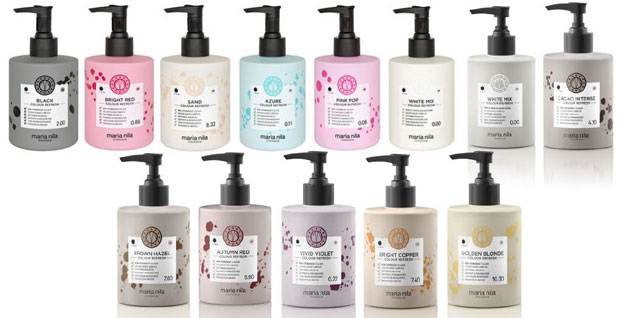 I'm really intrigued to see what the Maria Nila Colour Refresh range is like. They are meant to add a pop of vibrant colour to your hair and nurse it back to health with nourishing ingredients. It's a hair mask style treatment with non-permanent colour pigments available in 13 different shades: Autumn Red, Azure, Black, Bright Copper, Bright Red, Brown Hazel, Cocoa Intense, Golden Blonde, Peal Silver, Pink Pop, Sand, Vivid Violet and White Mix. The product intensifies and refreshes you hair colour in just a few minutes and then lasts for 4-10 washes. I would really like to try one of these to freshen up my hair. Which colour would I go for, though?
In the UK, Maria Nila products are exclusively available from Sally stores and SallyExpress.com.
I was sent these products for this review. As always, all my reviews are 100% honest and all thoughts and opinions are my own.