Microbiome Plus+ Probiotics Review & Giveaway
|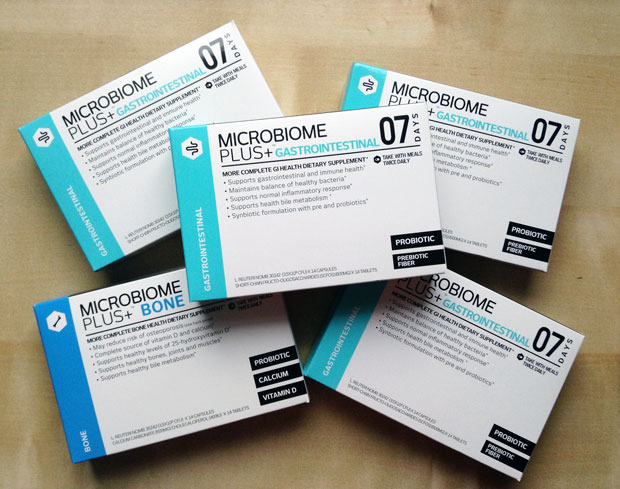 Microbiome Plus+ Probiotics Review
Microbiome Plus+ Gastrointestinal is a gastrointestinal health dietary supplement that provides natural prebiotic fiber and the probiotic L.reuteri.
Together they work to maintain the balance of healthy gut bacteria and help support normal digestive function and immune health. This is an advanced combination of pre and probiotics making it more complete. This supplement can also help support good mood and boost energy by helping your body to absorb nutrients better. It can also be beneficial to weight loss and improve your general health and wellbeing.
I've used Microbiome Plus+ for a month now. Supplements are difficult to review, especially after quite a short time. The supplements come in caplets and capsules and you take both twice a day with your meals (lunch and dinner for me). They are easy to take and the capsules are veggie ones. I've not experienced any side effects and I have not been ill (though I am usually quite good at not getting ill). I've would love to keep taking these to see their long term benefits for my health. A month's supply costs £19.99 from Amazon.
Microbiome Plus+ Probiotics Giveaway
If you fancy winning a month's supply of these, enter my giveaway via the Rafflecopter below. The competition closes on the 18th of March at 00.00. Terms & Conditions apply.
I was sent a month's supply for this review. As always, my reviews are 100% honest and all thoughts and opinions are my own.