#MiniOneWears – Kidunk Summer Play Clothes Review
|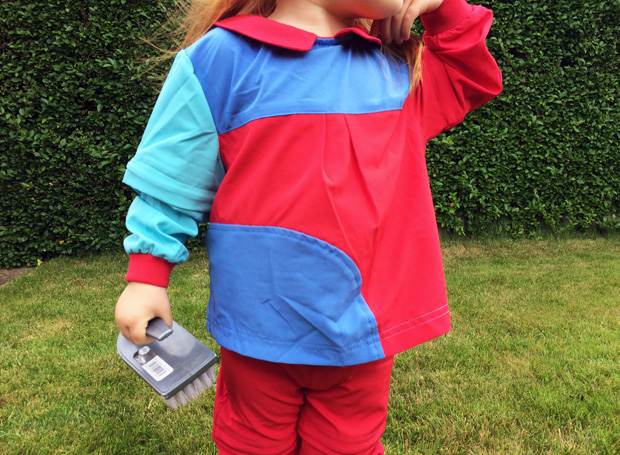 #MiniOneWears – Kidunk Summer Play Clothes Review
We all know that the British weather can be quite unreliable, though I have to say that we've had a great summer so far and that it started much earlier than usual. Still, we've had very hot days and some very grey and quite cold ones, and it can be difficult to dress your kids (and yourself!) appropriately as the weather keeps changing.
Last year, we reviewed some clever play clothes from Kidunk and the set we had then for my eldest was the all seasons clothing edition of the fun and practical children's play clothes. Now it's my youngest daughter's turn to try Kidunk and she's got the Spring/Summer version. She's lucky as she'll fit into the Autumn/Winter set we have later this year too.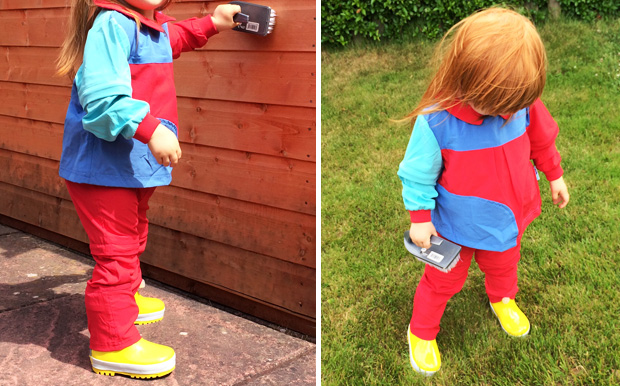 Back to the summer clothes! The new summer range from Kidunk can easily and quickly be adapted to whatever the weather brings. The two-part suits are made from durable material that can be wiped clean, so it doesn't need to be washed after every messy activity.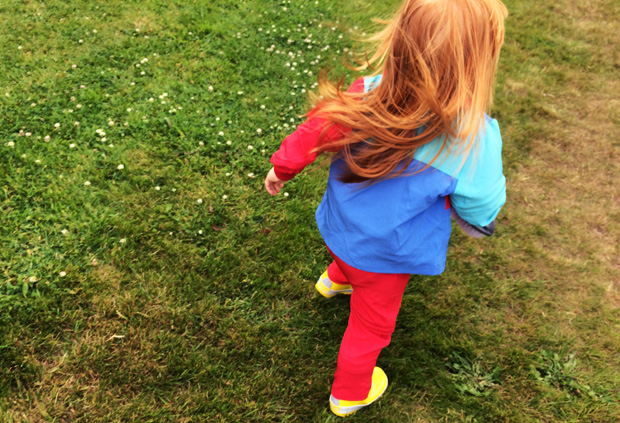 It's water resistant and stain resistant too and the material also offers a UPF rating of 50+ and provide UVB+UVA protection so the clothes make a great outfit for sunny days playing outside in the garden, at the park or at the beach.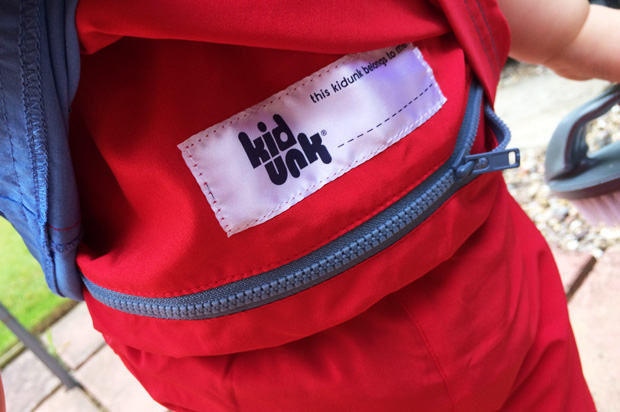 The tops and bottoms can be worn together or apart, and you can zip them together at the waist to ensure full coverage. The two-part feature is of course great when potty training too or when your little one needs a wee often. There are also places for labelling your child's clothes which is great if they take them to nursery.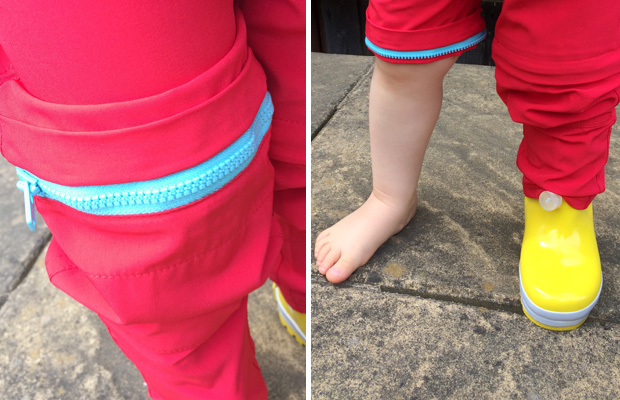 A great feature of the summer Kidunk clothes is that they have removable elasticated sleeves and legs so that you can create a t-shirt and shorts in seconds — without even taking them off. You simply open the fabric guarded zips around the elbows and knees and you're ready for warmer weather.
My toddler loves her new Kidunk set and the clothes seem very comfortable. The material is superlight, stretchy, and breathable and lets my toddler move around easily and run around too. As you can see by these photos, a Kidunk set makes the perfect outfit for the very important task that is dry-brushing your shed! For some reason, this is my toddler's favourite garden activity…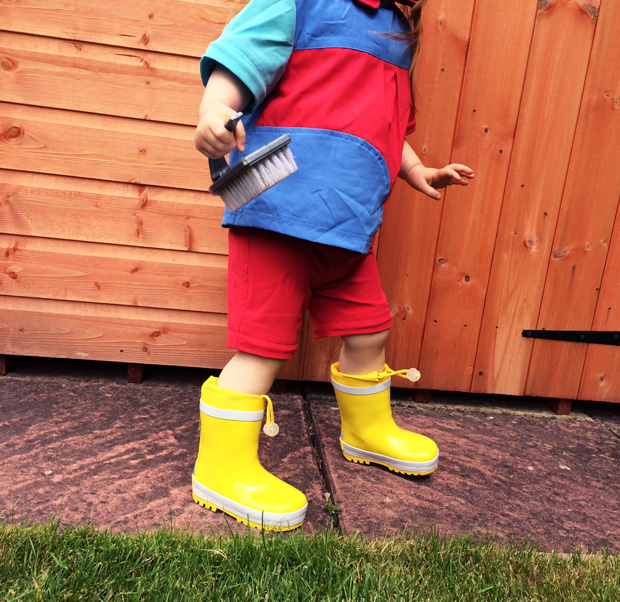 Anyway, she's comfortable and protected and ready for fun! The Kidunk clothes are also stylish and look adorable!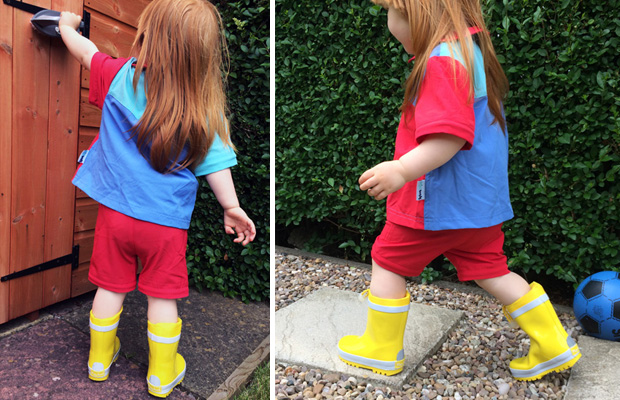 Buy your Kidunk clothes here. There are different designs to choose from and you can see them all on the website.

We were sent a Kidunk set for this review. As always, all my reviews are 100% honest and all thoughts and opinions are my own.