#MiniOneWears – Moccstars Toddler & Baby Moccasins
|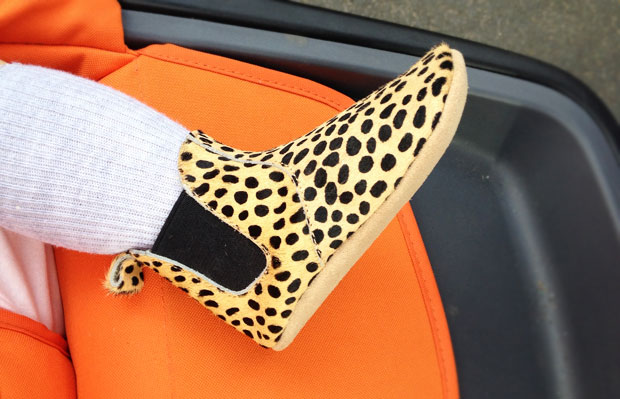 #MiniOneWears – Moccstars Toddler & Baby Moccasins
My littlest one has a new pair of shoes — her very first, very own pair of shoes. She's been wearing her big sister's first walking shoes but they were getting snug so it was nice for some new ones. Hand-me-downs are great but it's nice for subsequent children to get new things sometimes too and your baby's first shoes are a bit special, aren't they?
Moccstars are fashionable and practical baby and toddler moccasins handmade from carefully selected high-quality leathers and the softest of suedes. There are lots of stylish designs and colours to suit all tastes.
There are classic moccasins with fringes or bows, extra luxurious ones, Maryjane moccs, sandal moccs, t-bar moccs, classic pumps, Chelsea boots and ballerina shoe styles. There are so many fun options so it might take you a while to decide!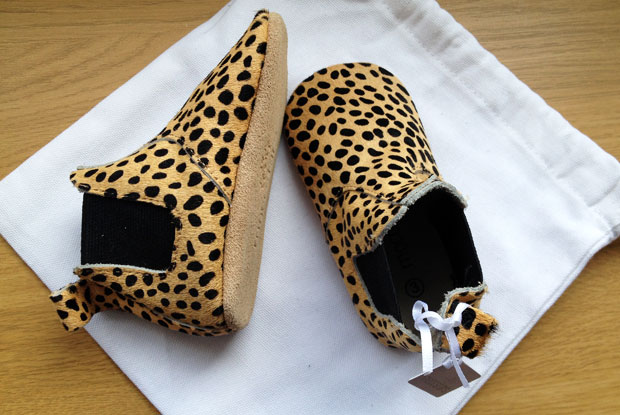 We have the 'Sahara' Chelsea Boots (£28.00) with a wild cheetah print. I don't usually go for animal prints but my youngest girl is a bit of a wild one so I think they suit her really well.
These cute little boots are really soft and have suede soles. They're ideal for pre-walkers as pram shoes or for toddlers. They stay on the child's foot and encourage movement and even help strengthen the muscles and ligaments needed for walking.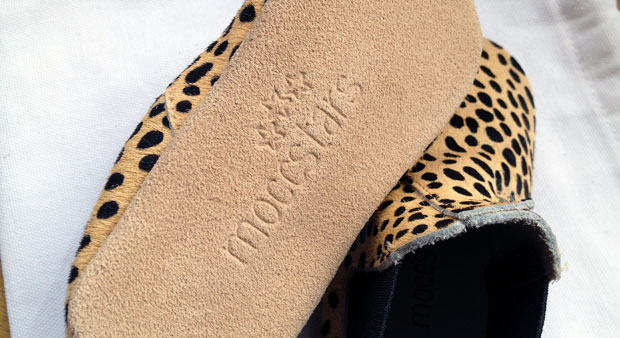 My girl has been walking for nearly two months now. She's 13 months old and started at 11 months. She's confident and very good at walking now and these Chelsea boots look really easy and comfortable for her to wear and move in. She wears a Size 3 and the boots fit her very well but still have some growing room.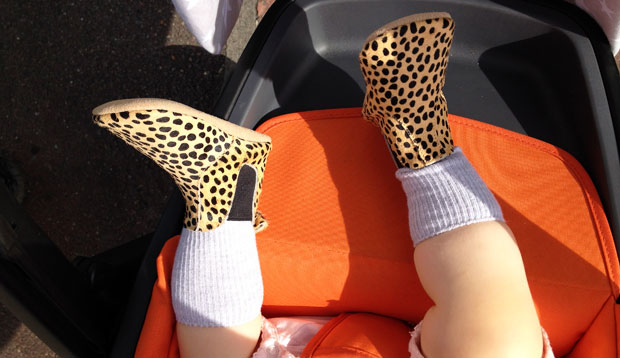 I think we might have started a little love affair with shoes for this little lady! She used to go and grab her sister's shoes but now she has her own very special ones that she loves wearing at home or out and about. They look so cute!
They pretty much go with anything if you're not scared of mixing patterns. As you can see below, we mix all the patterns! The boots look great with a dress for dressed up occasions but work just as well with some soft leggings and a t-shirt or a summery romper.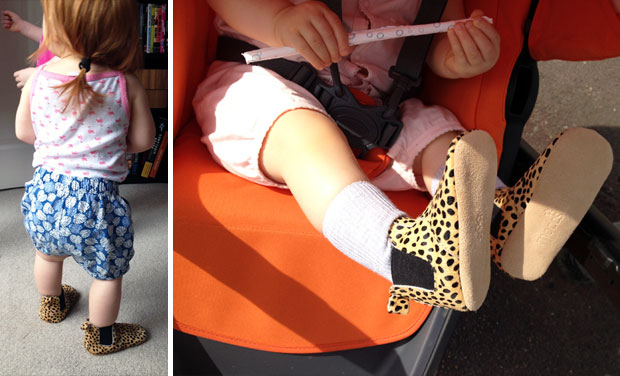 Head over to the Moccstars website to browse the full range of available moccasin style shoes, boots and sandals. The shoes come delivered in a little bag that you can use for storage or as a gift bag if giving the shoes away as a gift.
Some of the larger sizes have grippers one the soles. The shoes are available in the following sizes:
Size 0 – approx 10cm (0 – 3 months)
Size 1 – approx 11.25 cm (3 – 6 months)
Size 2 – approx 12.25 cm (6 – 12 months)
Size 3 – approx 13.25 cm (12 – 18 months)
Size 4 – approx 14.25 cm (18 – 24 months)
Size 5 – approx 15.25 cm (24 months plus)

We were sent these shoes for this review. As always, all my reviews are 100% honest and all thoughts and opinions are my own.