Mio Skincare Liquid Yoga Bath Soak & Space Spray Review
|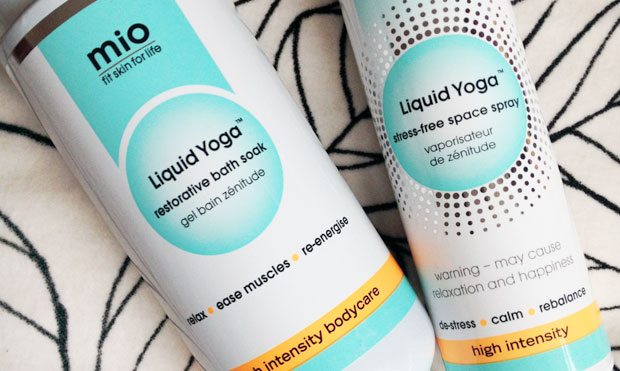 Mio Skincare Liquid Yoga Bath Soak & Space Spray Review
Sleep, wonderful sleep. Since becoming a mother, I've not really had any! Well, not much anyway and not a full night for two years. Our daughter still wakes up in the night every night and being pregnant, my sleep is already interrupted from being uncomfortable or needing a wee.
Often, I fall asleep quite quickly when I go to bed (or on the sofa watching TV!) but sometimes being overtired really affects my ability to fall asleep and I end of tossing and turning for ages before finally falling asleep. That's when I need a bit of help winding down before going to bed.
Welcome Liquid Yoga Bath Soak and Space Spray from Mio Skincare!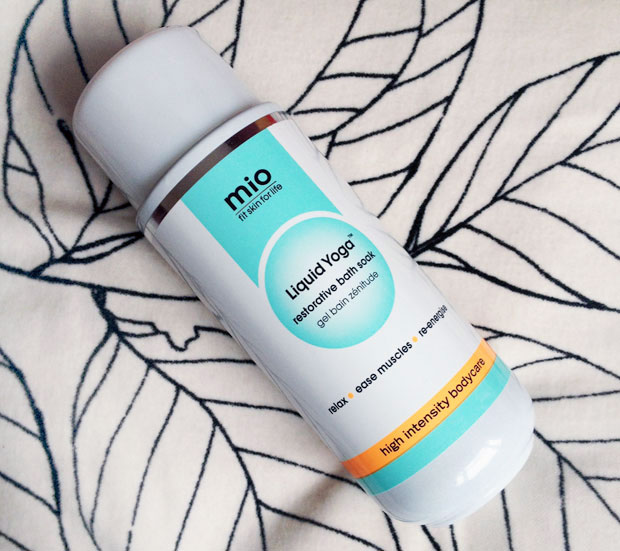 Liquid Yoga Bath Soak is a non-foaming milky and moisturising bath liquid with a blend of essential oils, mineral salts and therapeutic herbs that help relax and calm your mind and your muscles. Being a mum can often take its toll on your body and I often have aches in my back, neck and shoulders from awkward sleeping positions, floor play, toddler carrying and pram pushing. I also work on the computer and often forget to think about sitting ergonomically. My muscles are definitely tired and tense and need some help to relax.
This high intensity bath soak contains a bunch of brilliant and effective ingredients, including:
Epsom Salts which is an amazingly effective traditional remedy to help relax your body.
V-Tonic which is an incredible blend of essential oils and extracts. The blend contains Mentha Arvensis Leaf Oil, Citrus Lemon Peel Oil, Cypress Leaf Oil and Lavender to help ease and relax muscles and to help you de-stress and unwind.
Murumuru Butter which is rich in Omegas and very moisturising.
Arnica known for its soothing properties.
Andiroba Oil which deeply penetrates and moisturises and helps ease muscular aches.
Horse Chestnut Seed Extract to boost antioxidant protection.
Fig Extract rich in the antioxidant Vitamin A.
The bath soak is very simple to use. Shake the bottle before use to evenly distribute the Epsom Salts, then add the green liquid to a warm, running bath. Jump in and relax your body and your mind!
It smells so good! It's herby, fresh and relaxing. The freshness from the spearmint makes me think it would be a great bath liquid to use when you have a cold as it helps clear your sinuses.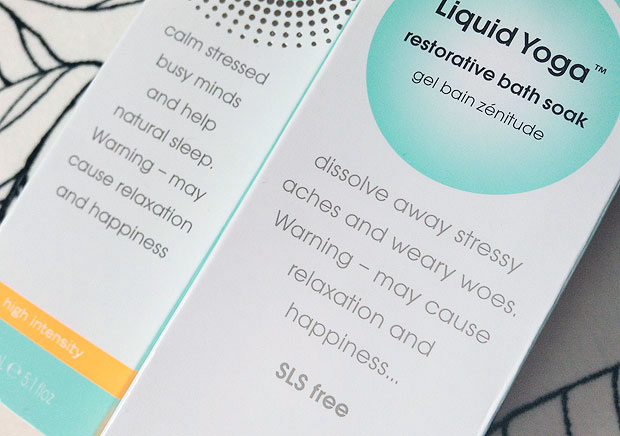 This product naturally follows Mio Skincare's No Nasties policy and does not contain any parabens, petrolatum, synthetic fragrance and colourants, xenoestrogens, PEGs, glycols and pthalates. The non-foaming formula is much kinder to your skin and body than foaming bath products.
Currently, I can only have a bath at my parents-in-law's house or when visiting my mum but we are finally starting our bathroom renovations this weekend so we will soon have a bathtub at home. I can't wait to use this right before going to bed but using it earlier in the evening when visiting family for a bath is also really relaxing and helps start the winding down process. Sometimes I just open the gorgeous glass bottle and smell it for a quick aromatherapy session when I need to relax.
The spray in the same range is also good for those times…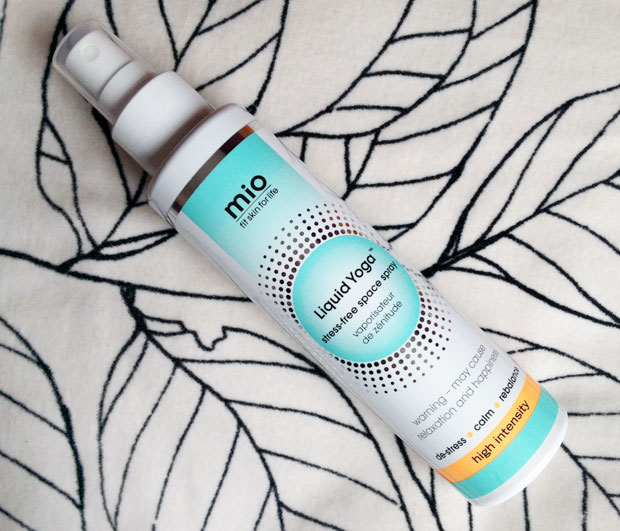 Liquid Yoga Space Spray helps you to instantly create an oasis of calm at bedtime or at any other time that you wish to relax. You can use it as a room spray, spray it onto your pillows or on pulse points. It will not stain your bedding so use as much as you want or need.
The spray contains a lovely blend of essential oils that help you feel calm, de-stressed and balanced. It can also help promote natural deep sleep and ease headache causing tension.
The powerful essential oil mix includes the V-Tonic blend that's in the bath soak:
Lemon that is stimulating and can help concentration and alertness.
Cypress to rebalance you.
Cistus Landaniferus to help with nervous fatigue and anxiety.
Mentha Arvansis is calming and refreshing.
Lavender is incredibly calming.
Chamomile helps increase feelings of happiness and raises spirits.
Lavandin that is slightly more intense than Lavender.
Mandarin that is often used as a calming, reviving tonic.
I've been using this as part of my bedtime routine and I spray a couple of spritzes onto my pillow which makes the bed and the room smell lovely and inviting for sleep. I suffer from headaches quite often and am going to try this as a pulse point treatment too, to see if it can help relieve them. I really should spray it in my toddler's bed too! It might help her sleep better.
It smells lovely and is definitely relaxing and especially powerful together with the bath soak at bedtime.
The Mio Bath Soak (£26.00) and the Mio Space Spray (£19.50) are available to buy now.
I was sent these two products for this review. As always, all my reviews are 100% honest and all thoughts and opinions are my own.