Monochrome & Yellow Wish List – Baby & Toddler Stuff
|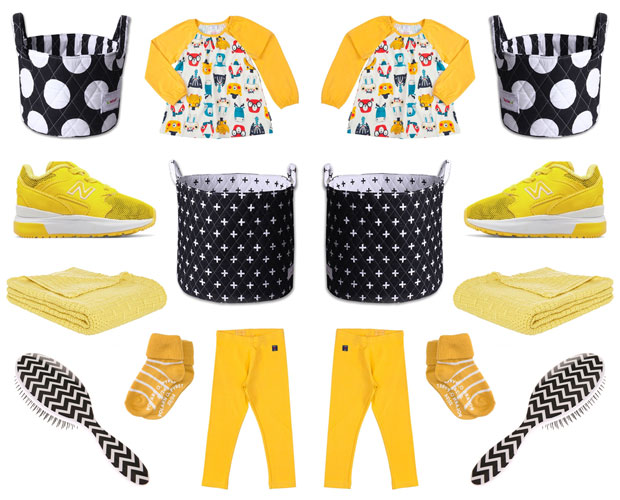 Monochrome & Yellow Wish List – Baby & Toddler Stuff
I love shopping for the kids and currently I seem to have a thing for monochrome and bright yellow items — both for children's clothes and items for the home. I've compiled a selection of gorgeous items that I'm lusting for at the moment.
All these items have been sourced from Love the Sales which is a website that lets you shop the sales from 500 of the biggest UK retailers all in one place. They have lots of great baby and toddler brands!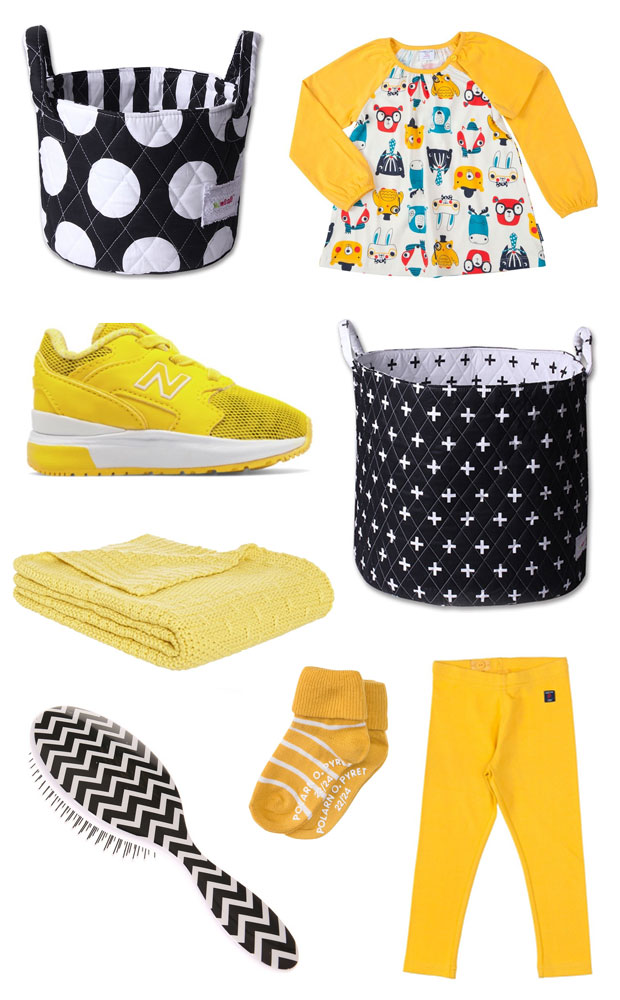 You can never have too much storage 

—

especially when you have kids and have to store all their stuff too. I love these Minene Storage Baskets that come in different sizes. The small one costs £7.70 (was £14.00) and the large one £16.10 (was £28.00). The monochrome pattern would go well in any room.
These bright sneakers look very cool and comfortable too. I think my toddler would love them! They cost £39.99 (were £49.99).
It's getting quite chilly now and a new knit blanket in sunshine yellow would be great to keep my daughter warm at night. This one costs £56.00 (was £70.00).
My toddler has strawberry blonde hair and yellow looks great on her. This tunic, these leggings and these socks are all by Polarn O. Pyret. The tunic with a woodland print costs £16.00 (was £20.00), the leggings cost £9.60 (was £12.00) and a 2-pack of socks cost £7.20 (was £9.00).
Last but not least

—

a gorgeous brush that is pretty enough to keep out on display ready to detangle my toddler's curls after her bath! This one is by Claire's and costs £5.00 (was £8.00)
Lots of great savings here!
Via lovethesales.com