ALDI Baby & Toddler Event Autumn 2015 Haul & Review
|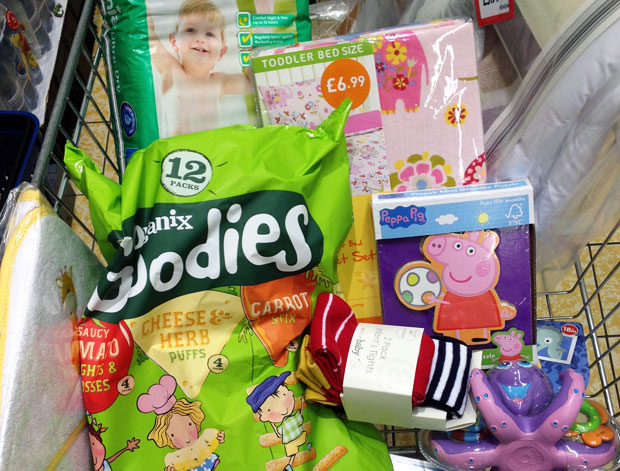 ALDI Baby & Toddler Event Autumn 2015 Haul & Review
Yesterday was the first day of the current ALDI Baby & Toddler Event and of course I have checked it out. I love these events because the shop gets filled with lots of great products for babies, toddlers and mums. I love that each event comes with loads of new and exciting products along with some known favourites.
I always check out the website or the magazine before going so that I know what I'm going to buy and what I'm looking for in store. I had my list and came out with everything I'd planned to buy plus a little bit more.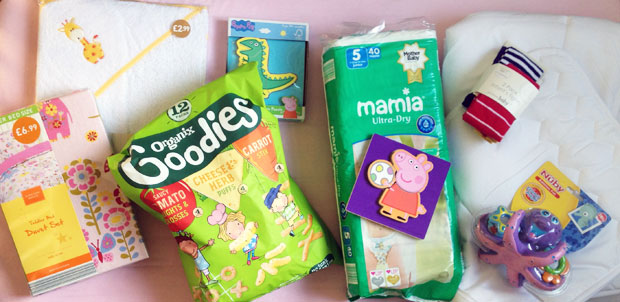 Above you can see everything I bought this time and I spent just over £30 for all these items.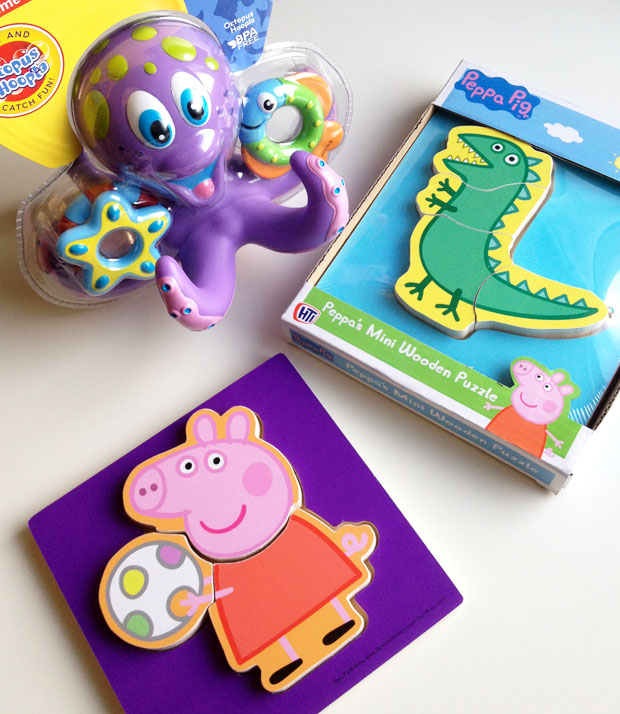 Let's start with toys! My daughter doesn't have any proper bath toys because all her squeezy ones got mouldy due to the holes in the bottoms. That's why I bought this octopus bath toy by Nûby. It has not got a hole in the bottom so it cannot go mouldy on the inside. It's also large and looks like lots of fun. We'll be trying it tonight. There are quite a few bath toys to choose from in this event and they all cost £2.89 each.
My daughter is obsessed with Peppa Pig so I had to get her these wooden puzzles featuring characters from Peppa Pig. There are four to choose from and we went for Peppa with a ball and George's Dinosaur. The puzzles are really chunky and nice and have 3-4 pieces so are perfect first puzzles. They cost £2.99 each.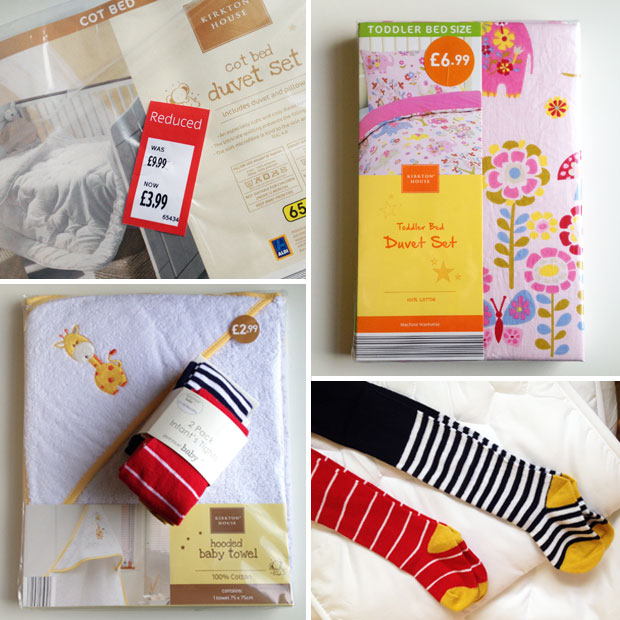 I've recently had some bad luck with toddler duvet covers that I'd bought from Asda and Dunelm. They were awful quality and broke in the wash straight away so had be returned. We'd been without a duvet cover for my daughter because of this so I was really happy to see toddler bedding on the ALDI website when I was planning my shop. Unlike the other ones we've had, they are 100% cotton and I think they'll be much better quality. Third time lucky! There are a several cute designs to choose from and they cost £6.99 each. A pillow case is also included.
I also picked up another toddler duvet with a thin pillow reduced to just £3.99. On the website they show one with a thick pillow in a different packaging for £9.99 but these were available in my local store. I wanted another duvet to layer up with in the winter.
I bought one of these hooded towels in the last event and was so impressed with the softness and quality that I picked up another one for £2.99. The duvet cover is by the same brand so hopefully the amazing towel quality is a good indication of the quality of the bedding.
I also picked up these adorable tights. A pack of two cost just £2.49 and there were three different unisex designs to choose from in sizes 0-4 years.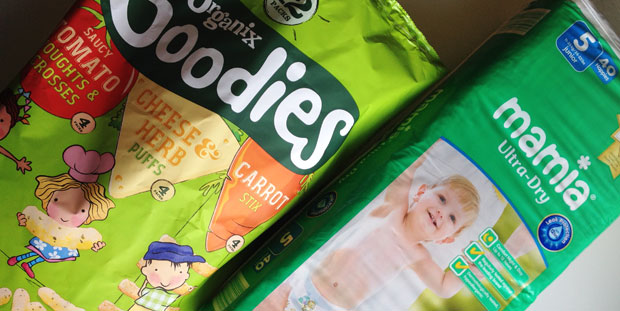 I couldn't go to the ALDI Baby & Toddler Event without picking up the Organix Goodies 12 pack of snacks. My toddler loves these and made me open the bag as soon as we got home from doing the shop. The huge bag cost  £2.79. We also picked up a packet of our favourite nappies by Mamia. We've used these since birth and they are the best ones that we've come across. They are so soft and really absorbent. They keep my daughter dry and rash-free. My girl is now in size 5 nappies.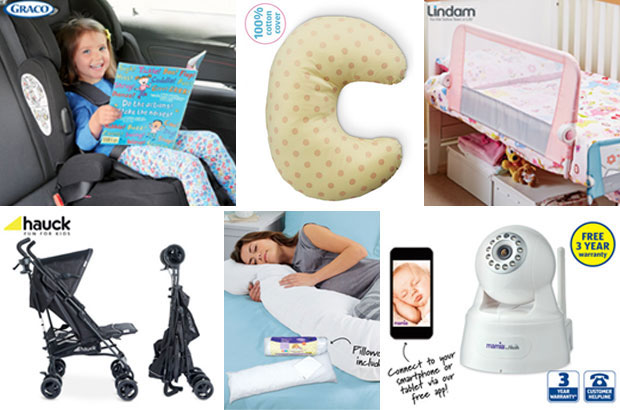 Some of the big buys in this event are definitely these ones:
Graco Endure 123 Car Seat £39.99
Nursing Pillow with 100% cotton cover £9.99
Lindam Easy Fit Bed Guard (Blue or Pink) £14.99
Hauck Speed Buggy £34.99

—

We bought our Hauck travel pram from ALDI a year or so ago.
Body Pillow with pillowcase £9.99
Mamia By Hush Smart HD Baby Monitor £59.99
The items in this post are only a few of all the amazing baby, toddler and maternity products available in the ALDI Baby & Toddler Event. There are loads more products in store. See more details here and head to your local ALDI store soon — you don't want to miss these brilliant deals!
As a blogger for ALDI, I was sent some vouchers to spend on items from the Baby & Toddler Event. As always, all my posts are 100% honest and all thoughts and opinions are my own.