Mum & Baby Freebies: Free Folic Acid Supplement From Asda Pharmacies
|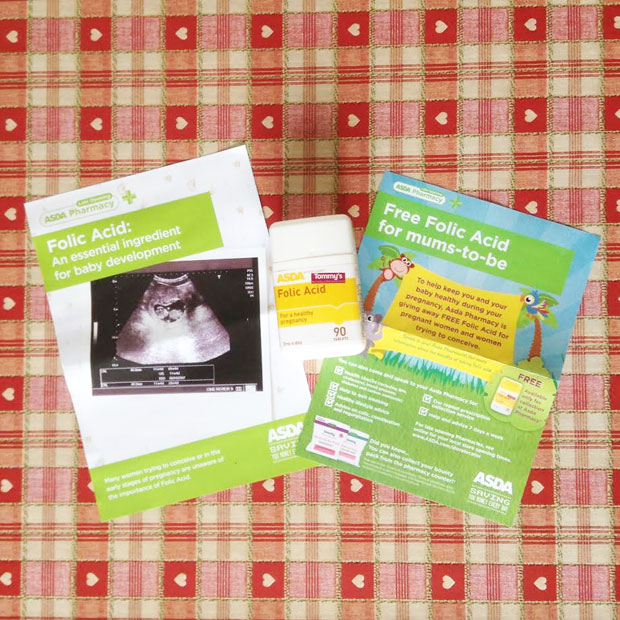 Asda has teamed up with Tommy's the baby charity and are now giving away a three-month supply of Folic Acid to women who need it. Folic acid is very important for your baby's development and it is recommended to take a supplement while you are trying to conceive and for the first 12 weeks of your pregnancy. One in three pregnant women do not take any folic acid supplements because they do not know how important it is. Therefore Asda and Tommy's are trying to raise awareness by doing this generous give-away.
My local Asda store only just got these in stock. If you are trying to conceive or are already expecting, pop by you local Asda pharmacy and ask about it.
You can read more about this project on Asda's website here. Looks like they did the same thing a few years back and that they are now doing it again!