MyProtein High Protein Snacks Review + Discount Codes
|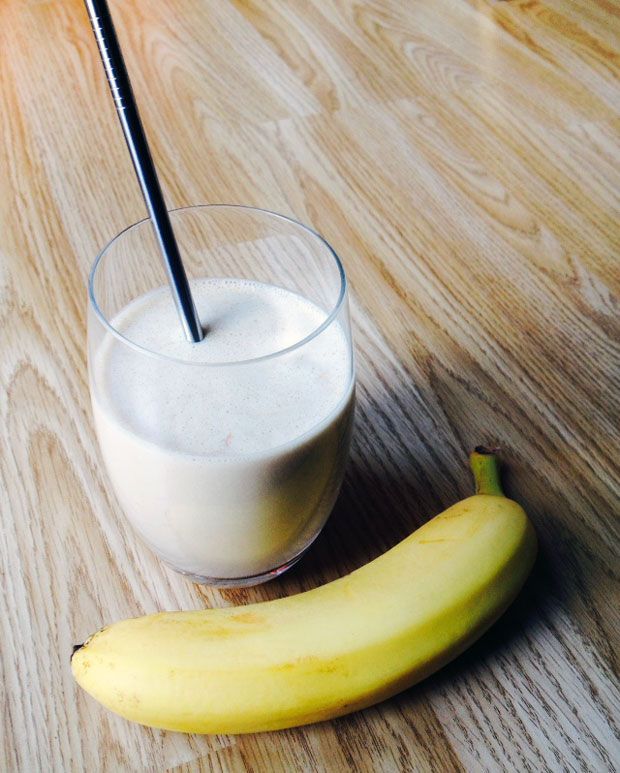 MyProtein High Protein Snacks Review + Discount Codes
MyProtein prides themselves at providing the ultimate sports nutrition experience. On their website you can find a huge range of products that support an active lifestyle, including protein shakes, high protein snack, supplements and much more.
I've tried a few of their snacks!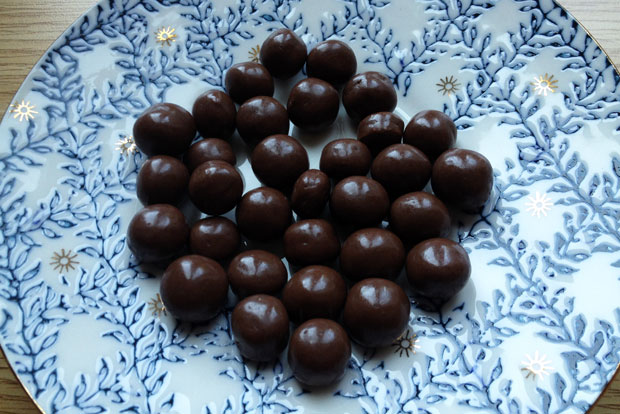 The Chocolate Protein Balls might be my favourite. They are delicious small balls of crispy soy protein covered in a chocolate flavoured coating. They are sweet and light and perfect for satisfying chocolate cravings at home or on the go. Each pack contains 15g of protein.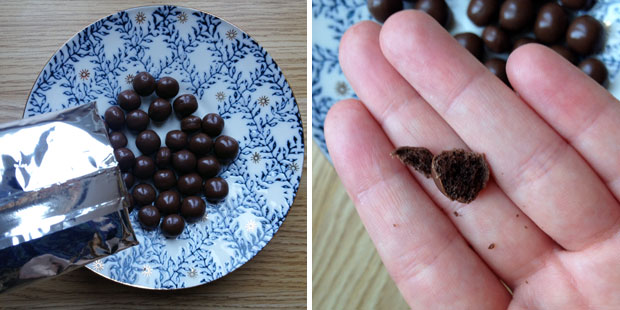 They are very tasty and I can easily eat a full bag as a snack or a treat.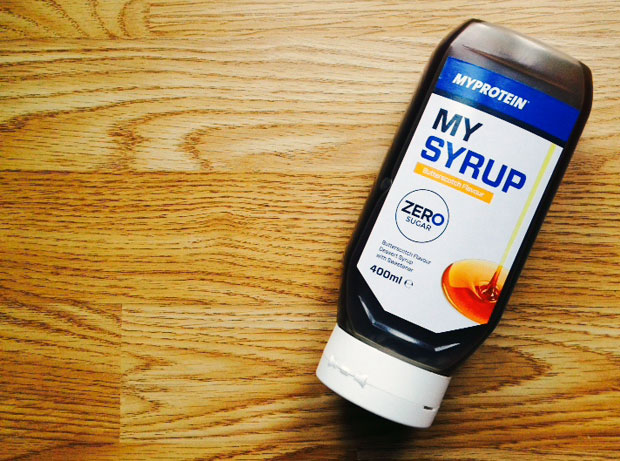 MySyrups are naturally flavoured sweet syrups that do not contain any sugar nor fat. They are available in five classic and yummy sounding flavours — Blueberry, Butterscotch, Chocolate, Maple, and Raspberry — that are perfect for drizzling on porridge, pancakes, yoghurt, waffles or for adding to protein shakes for extra flavour.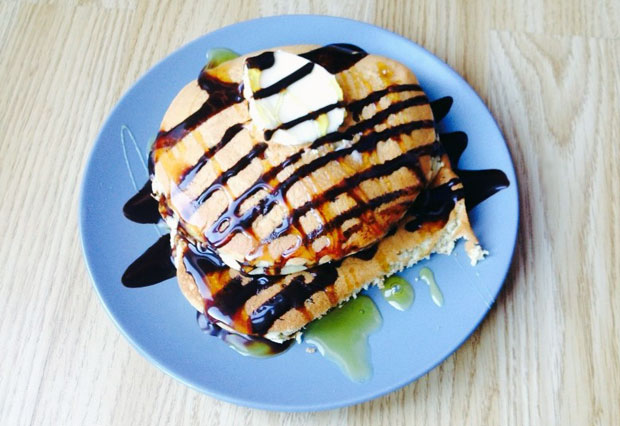 The syrups comes in squeezy bottles for easy mess-free use. I've tried the Butterscotch flavour and it tastes very nice and sweet. It's a bit runnier than sugary syrup and the sweeteners have an aftertaste but I don't notice this when eating the syrup with or on things, like pancakes! Here, I've combined it with a chocolate syrup.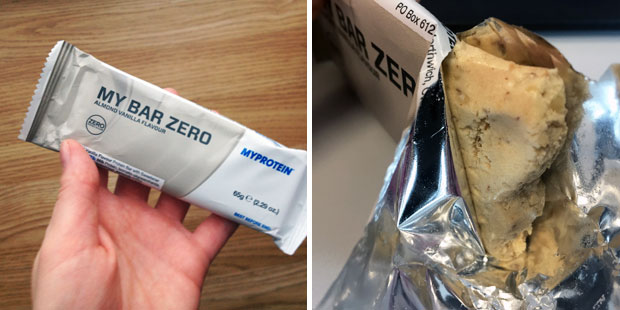 MyBar Zeros are high protein bars that are suitable snacks to eat on the go. They come in five flavours: Lemon Cheesecake, Chocolate, Almond Vanilla, Strawberry Vanilla and Apple Cinnamon.
I received the Almond Vanilla flavour and those two flavours are ones I'm not very keen on but my husband really likes so I asked him to try the bar for me. He said the flavour was nice but that the texture was a bit strange, a bit like nougat.
Each bar contains 20g of protein. MyProtein suggest that you can heat these bars in the oven or the microwave to change the texture to a soft and gooey one for a high protein dessert. You can also eat them with nut butters and I'm sure the Chocolate one or the Apple Cinnamon one would be great in combination with peanut butter.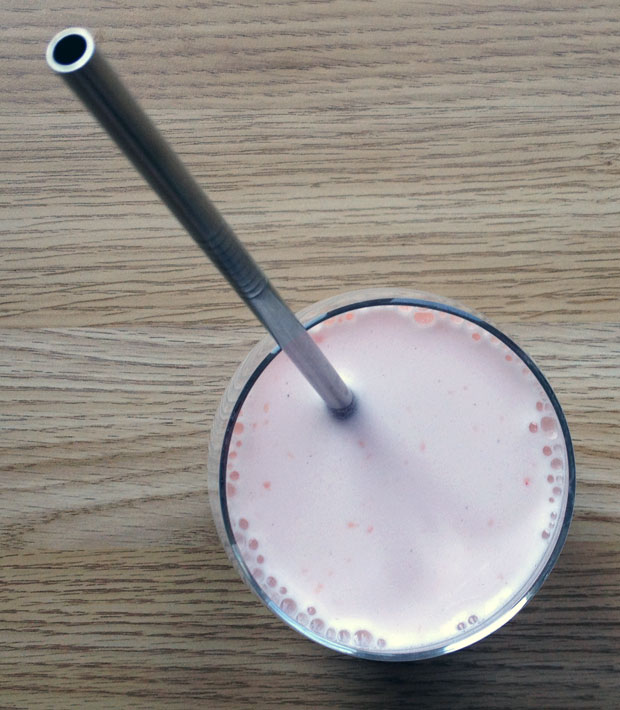 The Impact Whey Protein powder range is MyProtein's bestselling protein powders. It's produced using only premium grade whey protein concentrate and has an impressive 82% protein content. It's also very rich in calcium.
Impact Whey Protein is available in 19 flavours and I've tried the Strawberry one and the Vanilla one.
These were the first ever protein shakes I've had. I've always thought they wouldn't be very nice but both these two tasted absolutely fine. Quite tasty actually and only had a bit of an aftertaste. You can make them as thin or thick as you want by adjusting how much milk you use.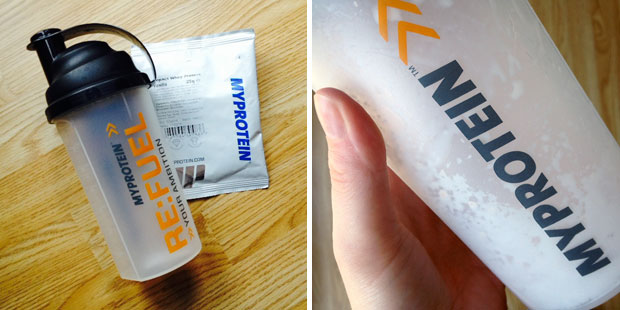 The Strawberry one has a nice pale pink colour — like strawberry milkshakes. It's got a similar taste too, especially if you make it quite thick.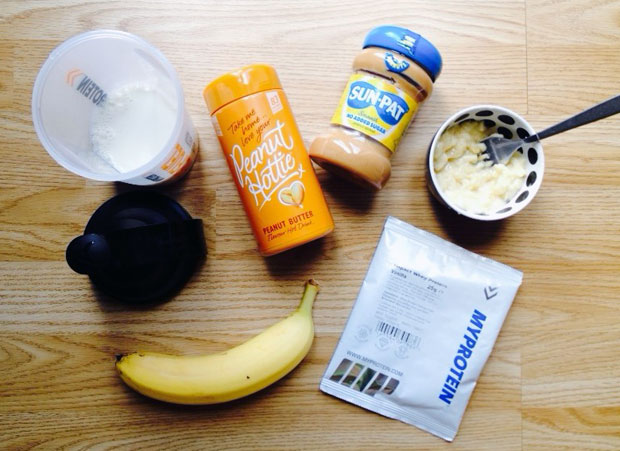 Since I find vanilla on its own a bit boring, I decided to pimp my Vanilla protein shake with banana and peanut butter!
I added one mashed banana, a teaspoon of smooth peanut butter and three teaspoons of Peanut Hottie to the milk and protein powder and created a delicious protein shake that Elvis would have loved! The shaker makes sure everything mixes well and that there are no big bits left. Adding these extra ingredients naturally made it more filling too.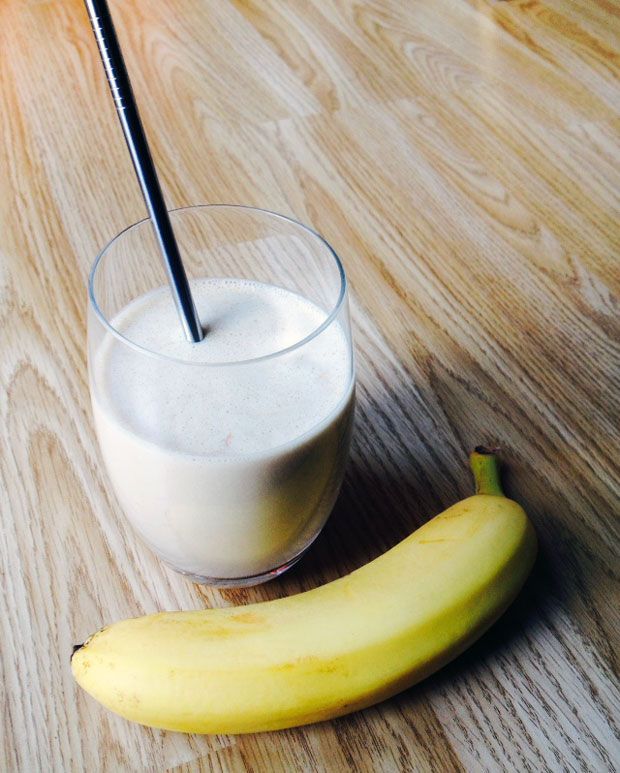 MyProtein have areas of their website dedicated to Women's Fitness with advice on protein products and supplements but also fitness tips with workout plans, recipes and helpful articles to help you reach your fitness goals. There is also a huge guide on Protein Shakes for Women with loads of information about different types and which ones to use for which goals.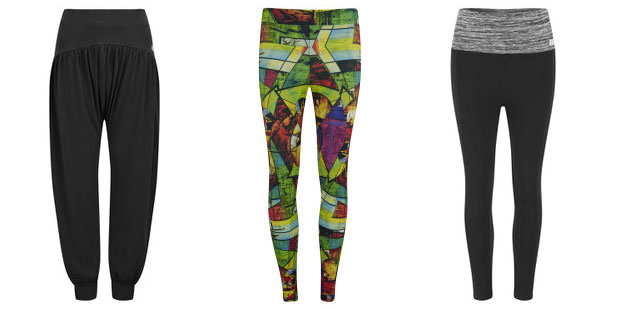 They also have an amazing range of MyProtein workout clothing and I've added three of the trousers to my wish list. They all seem very comfortable and they look great too!
Women's Harem Yoga Pants £19.99 / Women's Leggings – Urban Print £21.24 / Women's Yoga Leggings £19.99
Before you order, check for a Myprotein discount code to get an even better deal.
I was sent the snacks above for this review. As always, all my reviews are 100% honest and all thoughts and opinions are my own. / PR Collaboration.