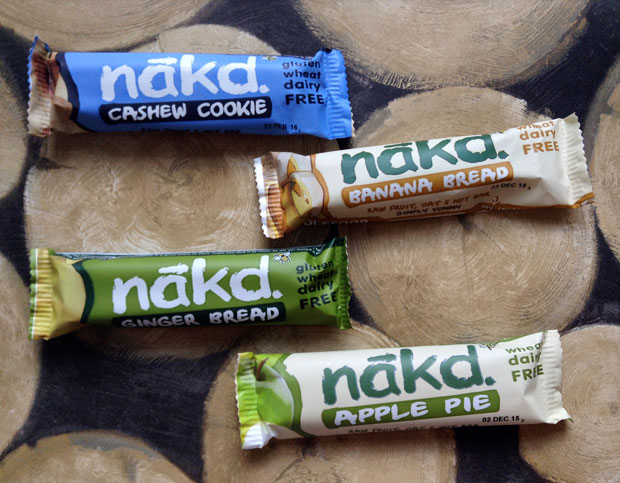 Nākd Bars Review
Both my toddler daughter and I love healthy snack bars. The latest ones that we've discovered are Nākd bars. I've had them before but my daughter has only been around for just under 16 months and therefore she's only just tried these delicous and healthy bars from Nākd.
The flavours we went for on a recent shopping spree in Holland & Barret were: Cashew Cookie, Banana Bread, Ginger Bread and Apple Pie.
All the bars are full of yummy and healthy goodness such as fruits and nuts, all "smooshed" together into handy sized snack bars. They are wheat, gluten and dairy free and do not contain any added sugars or hidden bad stuff. The Banana Bread one and the Apple Pie one are part of the Nākd Oatie snack bar range and also contain oats and spices and have a more crumbly texture thanks to the nutritious and filling oats.
Nākd bars are also:
Suitable for vegans
Low in saturated fats
Kosher Approved
GM Free
One of your 5 a day!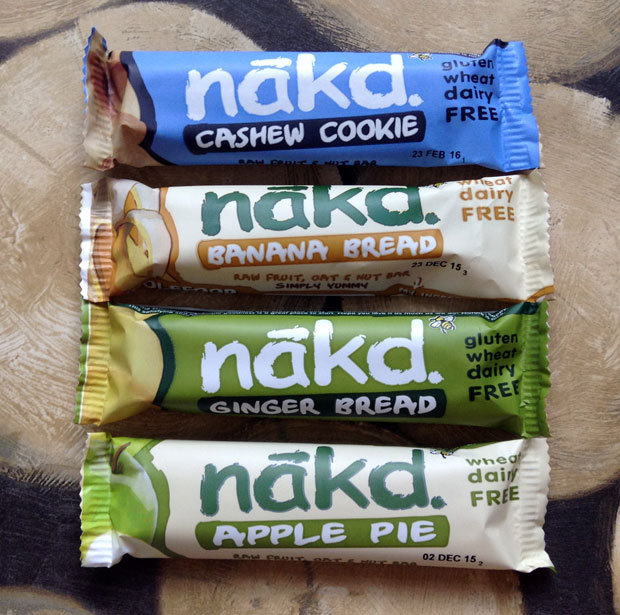 The Cashew Cookie bar is soft and quite smooth. It almost melts in your mouth. It's simple but tasty and only contains juicy, sweet dates and crunchy, creamy cashew nuts. It's a classic taste and 100% natural and non-processed.
The Banana Bread bar is a yummy treat. I love banana bread and this tastes a lot like the real thing. It's 100% natural and a very healthy and wholesome bar. It's made from dates, bananas, oats, walnuts, raisins, apple juice concentrate, rice flour and spiced with cinnamon, nutmeg and a hint of natural flavouring. It tastes a lot of bananas and the spices and walnuts make it taste like a delicious banana bread. This is my daughter's favourite.
The Ginger Bread bar is my favourite one. It simply tastes like soft gingerbread! It's made from dates, almonds and pecans and spiced with ginger, cinnamon and cloves. It's crunchy and juicy and tastes like a naughty treat but is really healthy.
The Apple Pie bar is a classic flavour that is delicious, too. I love healthy snacks that taste like treats and are inspired by real desserts. This is a fruity and nutty creation that tastes a lot like apple pie. It's made from dates, oats, raisins, apple juice concentrate, peanuts, apples, almonds, walnuts and spiced with cinnamon, nutmeg and a hint of natural flavouring. Lots of yummy and wholesome ingredients. This bar is perfect for when you are fancying something sweet but want to be healthy. My daughter loves this one, too.

We have also tried the new Bakewell Tart one but it was eaten before we had a chance to take a photo of it… Like the name suggests, it's based on the classic British dessert and I think it tastes very much like it. The ingredients are simple though and all natural: just dates, cashews, raisins and a little bit of natural flavouring. Together these healthy ingredients taste just like an indulgent tart. Perfect for those with a sweet tooth – like me!
Nākd bars are available to buy loose in shops like Holland & Barret and all big supermarkets. You can bulk buy cases from Natural Balance Foods' website or from Amazon.co.uk. There are so many different flavours and types to choose from and lots of other healthy snacks too. I want to try them all! I might have to buy some of the mix cases to sample all the flavours.