New Favourites from Tuttle Publishing
|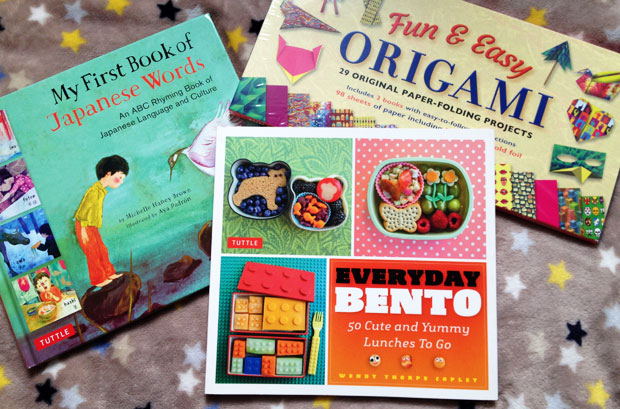 New Favourites from Tuttle Publishing
Japanese culture and food is a big part of my family as we spent quite a lot of time in Japan when we were kids. Tuttle Publishing focuses on books and activity sets with an Asian theme and they have lots of books about all things Japanese.
We have a few new books that we are really enjoying!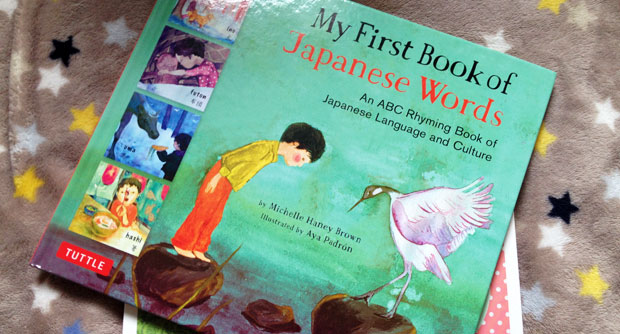 The first one is My First Book of Japanese Words  written by Michelle Haney Brown and illustrated by Aya Padron. It's a gorgeous book that introduces young children to the Japanese language and culture through everyday words. The words in the book are all commonly used in the Japanese language and easy and fun for English-speaking children to learn.
The goals of My First Book of Japanese Words are multiple: to familiarize children with the sounds and structure of Japanese speech, to introduce core elements of Japanese culture, to illustrate the ways in which languages differ in their treatment of everyday sounds and to show how, through cultural importation, a single word can be shared between languages.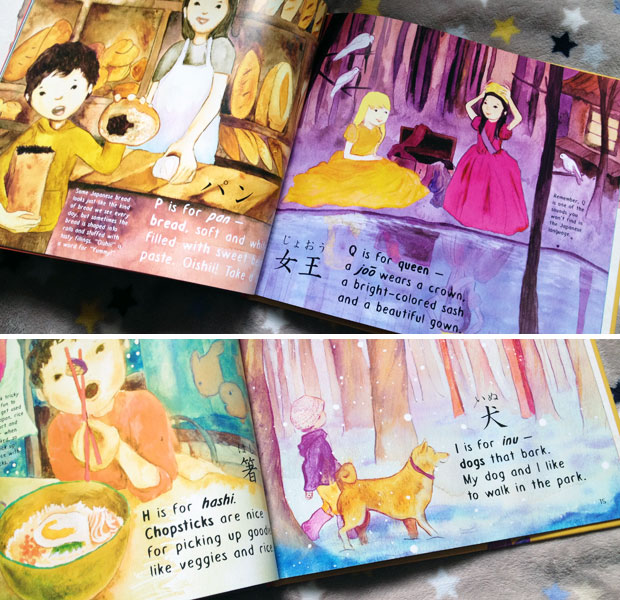 Each word is presented in Kanji when applicable, Kana and in Romanized form to make it easy for everyone to read it.
This book is a great way to spark an interest in Japanese and language learning in general. The illustrations are so lovely and beautiful too!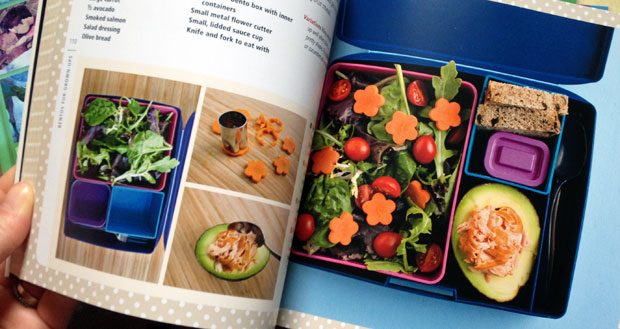 The second book is actually a cookbook (see photo at the top of the post) but one that focuses on lunchboxes or Bento. The book by Wendy Thorpe Copley is called Everyday Bento and it's a really fun, colourful and inspiring book with 50 ideas for packed lunches.
My eldest daughter takes a packed lunch to pre-school three days a week and really loves the whole lunchbox aspect. Her packed lunches are nowhere near as exciting as the ones in this lovely book but she is obsessed with looking through the book and looking at all the fun ideas and gorgeous photos.
Many of the ideas are a bit more time-consuming than most working mothers have time for in the mornings but they are fun and if you're a busy mama like myself, you can be inspired and get some idea but maybe not do the whole theme.
The bento boxes in this book are made from simple ingredients from the grocery store and the themes are ones that will appeal to kids and adults. Some of the ideas are for adult lunches too.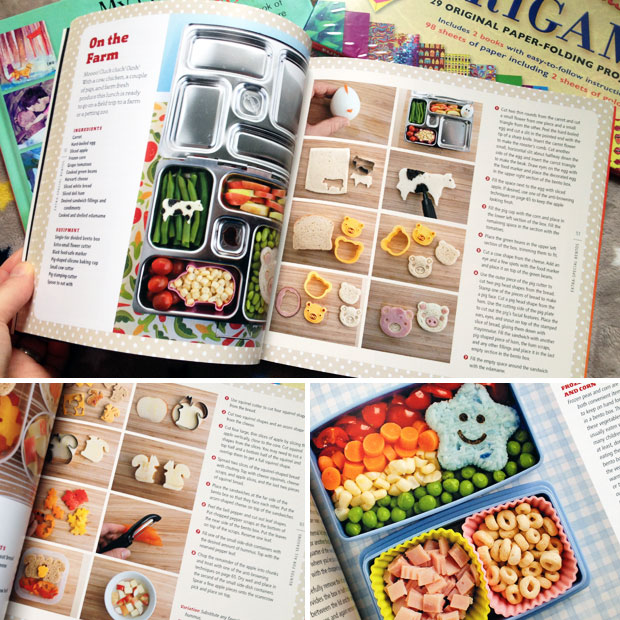 Both my girls love reading this book and they especially love the Lego lunchbox and the Farm Yard Animals one. There are so many delightful ideas to make a packed lunch more exciting for your kids! There are step-by-step instructions with photos too which makes them very easy to follow.
These products are samples that were gifted to us. As always, all thoughts and opinions are my own and all my reviews are 100% honest.