Monsters Love Underpants Review
|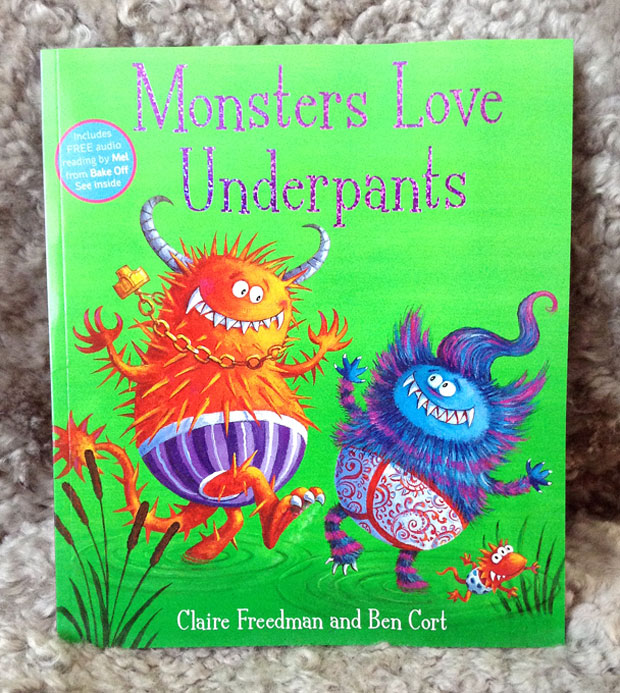 Monsters Love Underpants Review
This book is the seventh collaboration from the bestselling and award-winning duo Claire Freedman and Ben Cort. The team have previously written and illustrated the popular books Aliens Love Underpants, Dinosaurs Love Underpants, Aliens in Underpants Save the World, Aliens Love Panta-Claus, Pirates Love Underpants and Monstersaurus. The books have sold really well and have been published in over 20 languages.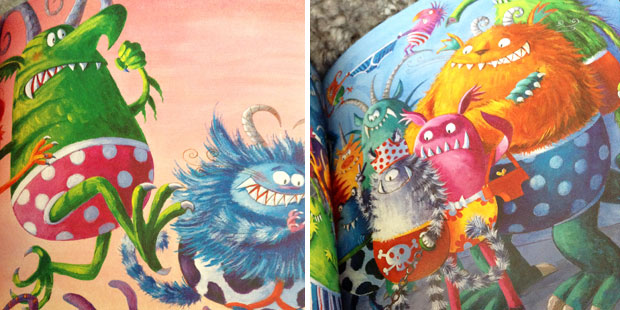 Monsters Love Underpants is about monsters… who love underpants! There are all kinds of monsters of all kinds of shapes and sizes but they all have the love of pants in common. This is the first book from this series that we have read and we love it!
The text is the perfect length for each spread and it rhymes which makes it even more fun to read. The book is funny, interesting and very cute! The illustrations are absolutely gorgeous and so entertaining! The style is brilliant! The drawings of the monsters are so detailed and beautiful. Kids can spend ages looking at all the unique monsters and their funny underpants. I'm sure it will make most kids aged 2-8 laugh out loud.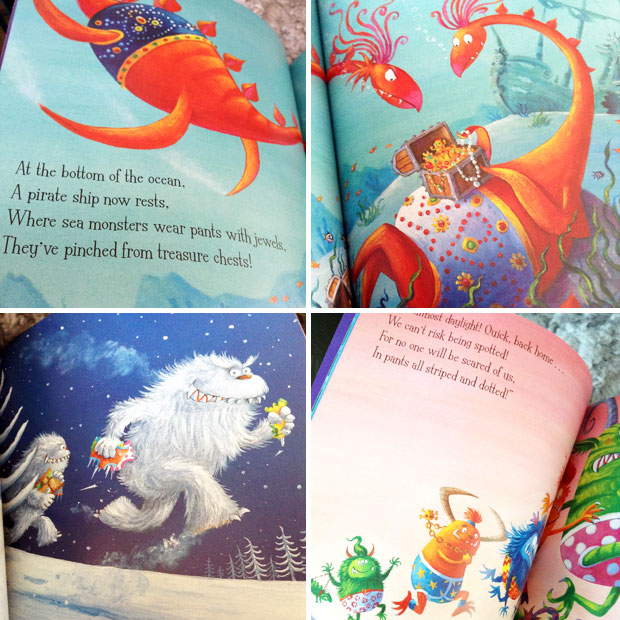 The book is available to buy from Amazon.co.uk and other good book shops. Watch the trailer for the series here and find out more about the books on underpantsbooks.com or on their Facebook page. Over here, you can also win a bundle of books and toys from the series!

We were sent a copy of this book for this review. As always, all my reviews are 100% honest and all thoughts and opinions are my own.