New Frozen Thorntons Desserts Available from Morrisons
|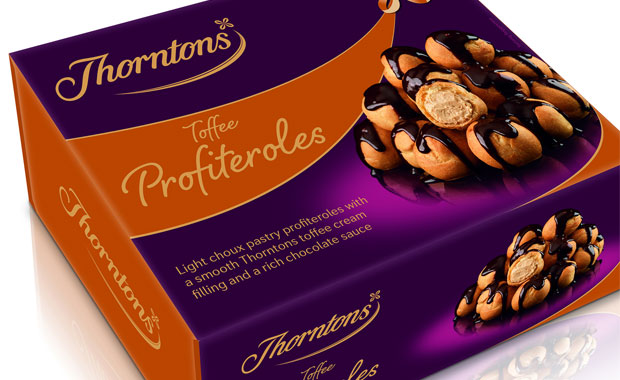 New Frozen Thorntons Desserts Available from Morrisons
I have got a sweet tooth and often indulge in sweet treats when I feel the need. Chocolately things are usually a hit and I love buying chocolates from Thorntons as a special treat.
Expert chocolate, toffee and fudge maker Thorntons has been making people smile with its delicious sweet treats for more than 100 years.
Now there are also a bunch of indulgent, chocolatey frozen desserts by Thorntons available to pick up from the supermarket. The new range includes three delicious desserts, two of which are available from Morrisons. We've tried these two which are Melt in the Middle Chocolate Puddings and Toffee Profiteroles. The third dessert is a Chocolate and Caramel Tart which sounds amazing: a sweet shortcrust pastry filled with a smooth chocolate and caramel filling with a cascade of dark and white chocolate curls. It's available from the Co-Op and I hope to buy one next time I'm shopping there.
My family and I have tried the ones available from Morrisons and here are our thoughts about those two: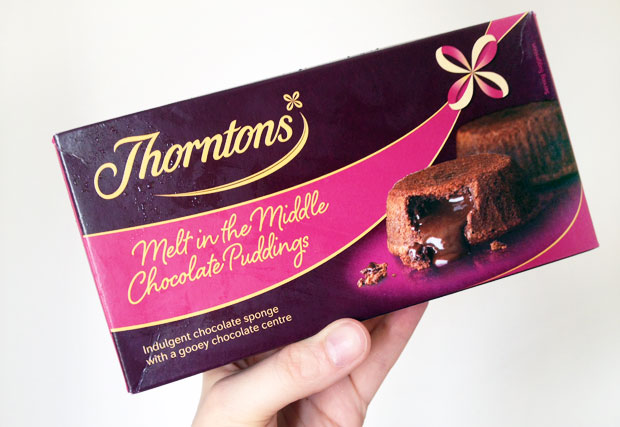 The Melt in the Middle Chocolate Puddings are classic chocolate fondants made with Belgian chocolate and an oozy Belgian chocolate centre. They come in packs of two with an RRP of £3.00 but they were on offer for £2.00 when we bought them at the weekend. They are also available from the Co-Op.
I like that they come in a duo pack of individual servings as that means you can easily make a treat for one if you fancy something sweet and save the other one in the freezer or warm both to share the joy with a loved one.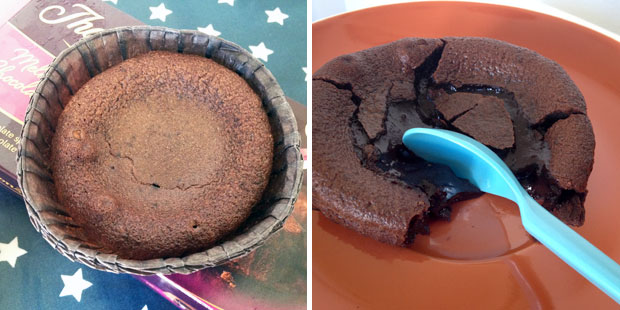 The left photo shows the dessert frozen, the right heated up.
These little desserts are great for people who want to have a dessert available at home that can be prepared very quickly when needed. You can warm them in the microwave or in the oven. The latter takes 12 minutes on 180 degrees.
The taste is nice but for someone who is quite good at making chocolate cakes, it's not something very special. They're great as a quick option when you don't feel like baking or don't have the time or if you don't like baking but want a warm chocolate cake. I think they're best served with a scoop of vanilla ice cream or a heap of whipped cream.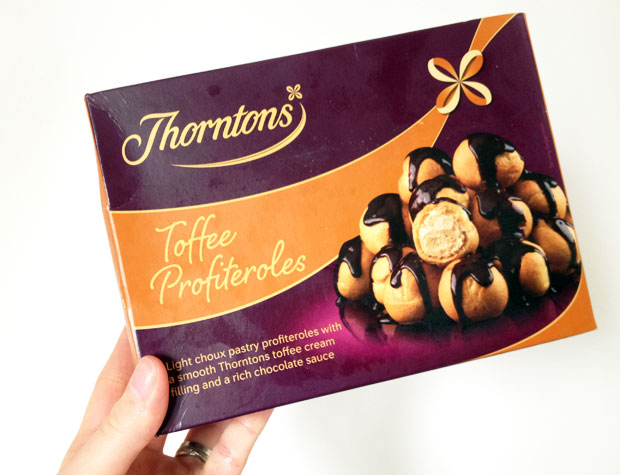 I am really impressed with the next dessert though! The Toffee Profiteroles box contains 24 light choux pastry buns filled with Thorntons toffee cream and served with a rich Belgian chocolate sauce. Profiteroles are not something I would ever bake myself so this dessert is a perfect one for my family to buy ready-made and these Thorntons ones are amazing!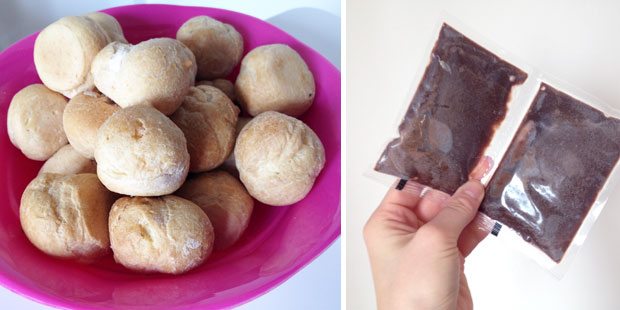 You just leave them out to defrost for about an hour or so and then pour the sauce over and dig in. One pack serves four quite generously. The photo above shows the profiteroles frozen. You get two sachets of chocolate sauce so you could just get half the profiteroles out if there are only two of you sharing.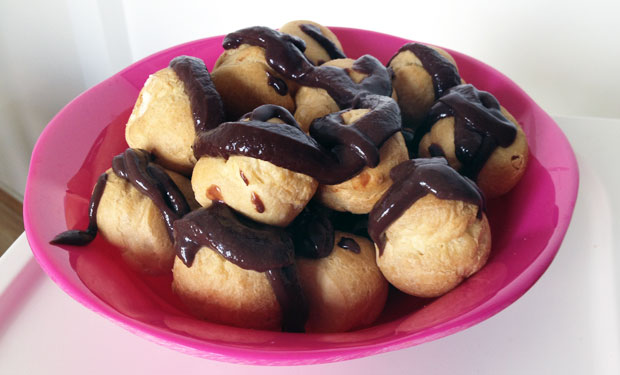 The flavour of these is lovely! The creamy toffee filling is delicious and almost tastes a bit like Baileys which I love and it works so well with the choux pastry and the rich chocolate sauce. The whole family loved these and I'll definitely pick them up again as a treat. They would be great as a dessert at a dinner party with friends or family. They're very decadents and impressive!
These profiteroles also have an RRP of £3.00 but are currently on offer in Morrisons for £2.00.
I was sent vouchers to buy these desserts with to try them for this review. As always, all my reviews are 100% honest and all thoughts and opinions are my own.