New Mum Gift Guide / Wish List
|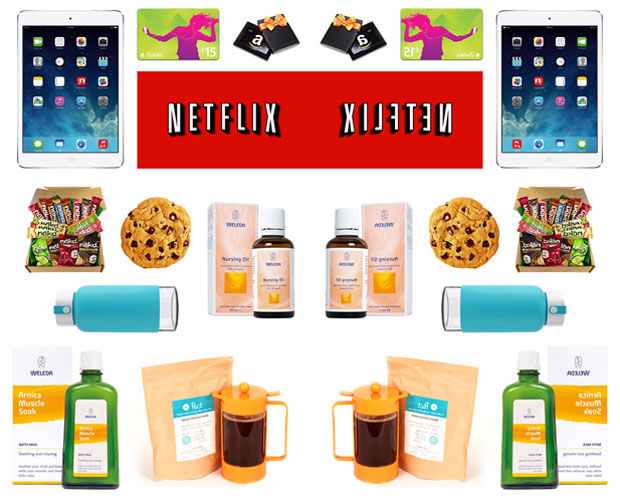 New Mum Gift Guide / Wish List
It can be difficult to know what to buy as a gift for a new mum. Often mums are forgotten and it's the babies who are spoiled but when you think about it, it's really the mums who deserve and need a bit of a treat after creating and giving birth to a brand new human. Here are some ideas for useful gifts that I'm sure most new mums would really enjoy and appreciate.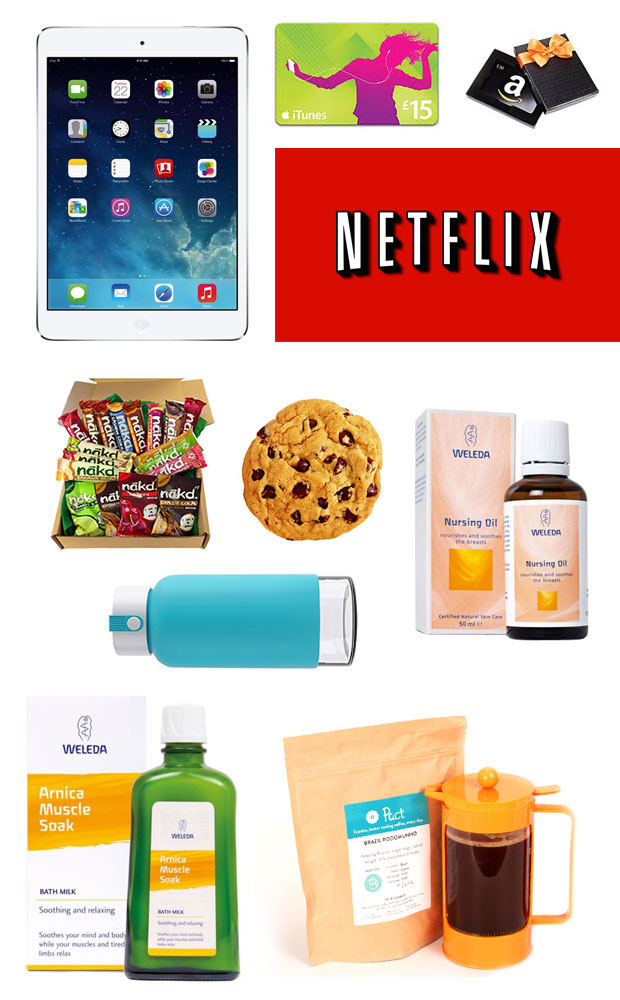 An iPad mini. This is a big gift of course! I bought my iPad mini when I was pregnant with my first daughter and it's been so useful! It's great during pregnancy but also when you have a newborn and are up at strange hours of the night feeding your baby. I use it for reading with my Kindle app at night and check emails, social media and YouTube videos during the day. It's also great for watching films and doing online shopping. My first generation iPad mini is only just getting a bit old and slow (after updating it, actually!) so they last a good amount of time. iPad Mini 4 start at £279.95 from Amazon.co.uk.
iTunes or Amazon gift cards so that the mum can buy TV-shows, films or books to keep her entertained during night feeds. I watched lots of DVD box sets when I was up feeding my firstborn but when you're buying a gift, it's easier to give a gift card so that the recipient can choose themselves. From £10 from Amazon.co.uk.
Netflix subscription. This is for the same reason as the items above. When you are looking after a newborn baby, you spend a lot of time feeding and cuddling your baby and having something good and exciting to watch to help you stay awake or for a bit of relaxing in the evening is an essential for me. We're thinking about giving Netflix a go soon! Read more here.
 Healthy snacks! It's important for mums to keep their energy levels up by eating healthy and nutritious snacks so putting together a box or getting a ready made selection box like this one from Nakd is a great idea to help new mums. £13.99 from Nakd.
Sweet treats. For me, sweet treats are a breastfeeding essential. Sleepless nights make you tired and sugar helps and makes you happy! Simple. A big box of homemade or shop bought cookies or biscuits make a great gift for new parents.
Weleda Nursing Oil. I've heard so many good things about this breastfeeding oil for new mothers and it's supposed to be really helpful for those early weeks that can be difficult and painful for many mums. I have a bottle ready to use and I can't wait to try it. Available for £9.99 from Amazon.co.uk.
A beautiful, good quality glass water bottle will help remind new mums to stay hydrated which is especially important when breastfeeding. I love the look of this one by Just Life. Available in several gorgeous colours from £10.99 from Amazon.co.uk.
Weleda Arnica Muscle Soak Bath Milk. This is definitely on my wish list as a post birth treat. I've used the Weleda Arnica Sports Shower Gel before which I loved and the bath milk sounds amazingly soothing for sore and tired bodies. Available from £12.95 from Amazon.co.uk.
A coffee subscription. Caffeine is essential for me to deal with sleepless nights and fresh coffee showing up at your door would be an amazing gift! There are a few different companies to choose from and Pact is one of them.
Wine would also make a great gift!