Noisy Peekaboo Books From DK Books Review
|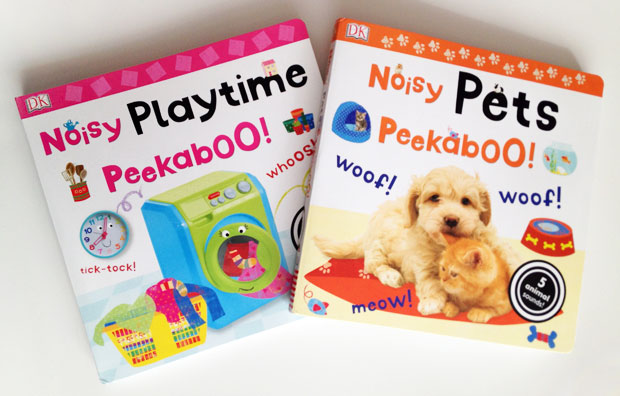 Noisy Peekaboo Books From DK Books Review
DK Books have recently published a bunch of new and fun Noisy Peekaboo books! They are toddler books full of bright photos and illustrations and with 5 sounds each and flaps with things hiding underneath.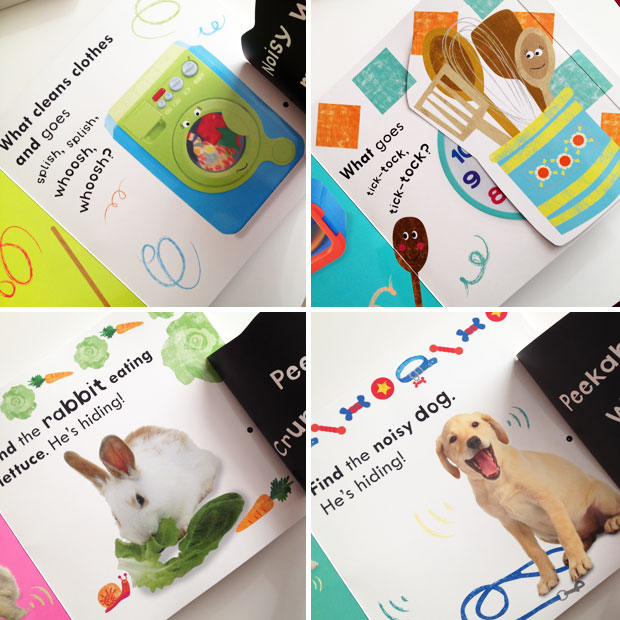 The sounds are light-activated and start as soon as light hits the sensor. My toddler loves exploring these books and listening to the different noises. We have the Noisy Playtime Peekaboo! and Noisy Pets Peekaboo! books.
Noisy Playtime Peekaboo! explores items you find in your home and helps toddlers to understand familiar noises such as a ringing phone, a ticking clock, and a whirring toy washing machine. It's got lots of fun pictures of kitchen supplies, toys, musical instruments and cleaning tools that you might find in your house too. I love that the everyday items have eyes!
Noisy Pets Peekaboo! is all about pets and finding where they are hiding. We get to look for a cat, a rabbit, a dog, a hamster and some budgies. My daughter loves animals so this is perfect for her. The sounds in this book are animal sounds.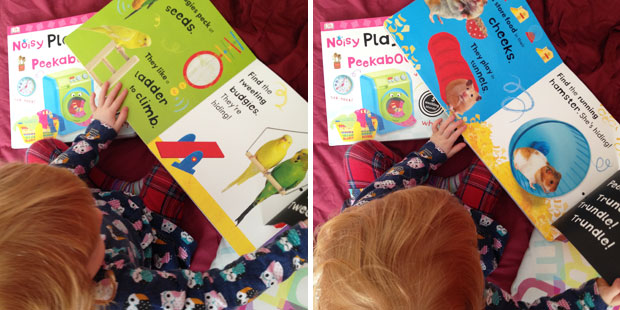 These unique interactive books are so much fun and I highly recommend them for toddlers. My daughter is 2 now and the right age to read the books carefully without ripping the flaps. The main pages are thick board ones so are very easy for little hands to turn. The books are nice and large too which means there's lots of room for big images and things to explore.
See the full range of Noisy Peekaboo books here and buy from Amazon.co.uk. The books cost £8.99 each.
We were sent these books for this review. As always, all my reviews are 100% honest and all thoughts and opinions are my