Book Review: The Mysterious Apples
|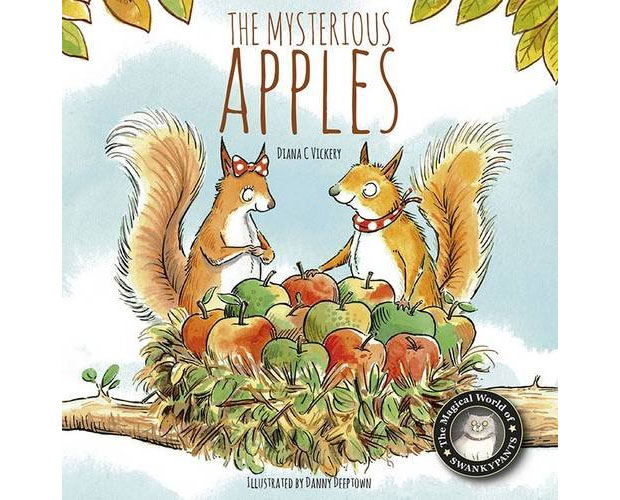 Book Review: The Mysterious Apples
Last year, I reviewed a lovely book called A Little Owl Called Hooty from the book publisher Swankypants Books. It was the first book in a small series of collectable books for toddlers and now there are more books in the range. One of them is The Mysterious Apples and it's about two naughty squirrels.
"Yasmin and Yo-Yo are two naughty squirrels. One day in late summer they see a beautiful apple tree that's laden with juicy apples, just perfect for their winter food store. They set out with their basket to pick them all then something rather mysterious happens…"
Just like A Little Owl Called Hooty, it's a very sweet book with cute illustrations. The text is rhyming and there are only a few lines on each of the 14 pages, making it perfect for toddlers with short attention spans! The naughty squirrels in this book are trying to steal lots of apples from a tree in a family's garden and decide to store them in a basket that they find. They are very surprised when the apples all disappear as the mum of the house bakes them into a lovely pie! The mum was also surprised to find a basket of apples picked for her. I like this humorous bit of the book a lot!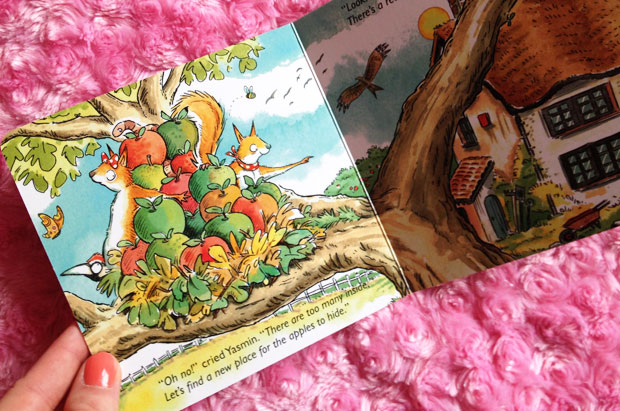 Both my toddler girl and I really like this book! We can't wait to see more from Swankypants Books soon.
Find the book on Amazon.co.uk and follow Swankypants Books via Facebook for all the latest news.
We were sent this book for this review. As always, all my reviews are 100% honest and all thoughts and opinions are my own.