Non-Alcoholic Juice Cocktails Recipes
|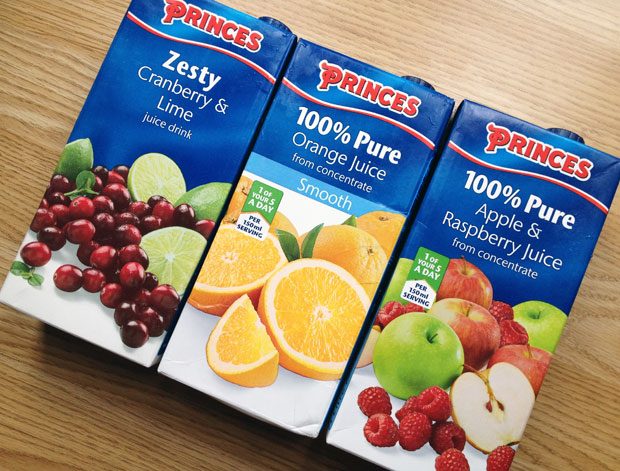 Non-Alcoholic Juice Cocktails Recipes

Non-alcoholic cocktails are perfect when you are celebrating or fancy a drink that's a bit of a treat but don't want the alcohol for whatever reason. Maybe you're pregnant or breastfeeding, the designated driver or simply choose not to drink alcohol.
I've been challenged to create my own non-alcoholic cocktail recipes using these juices from Princes. I managed to come up with four delicious combinations using just these three juices and a bottle of sparkling Tropical Crush. I also used some lime, cucumber and blueberries for decoration but that's completely optional, of course.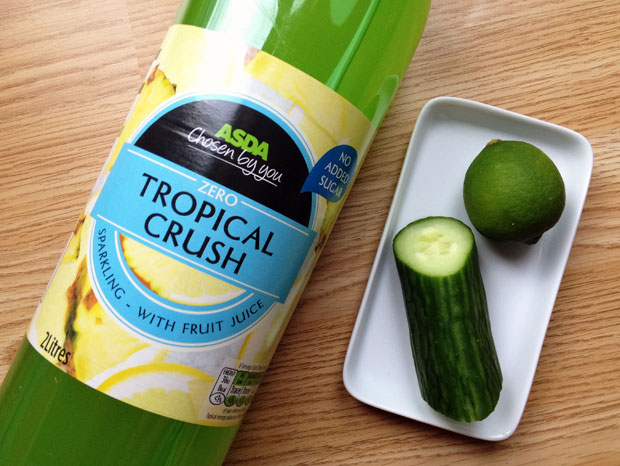 All my four non-alcoholic cocktails were yummy and perfect for enjoying in the sunshine (that is hopefully coming back soon!).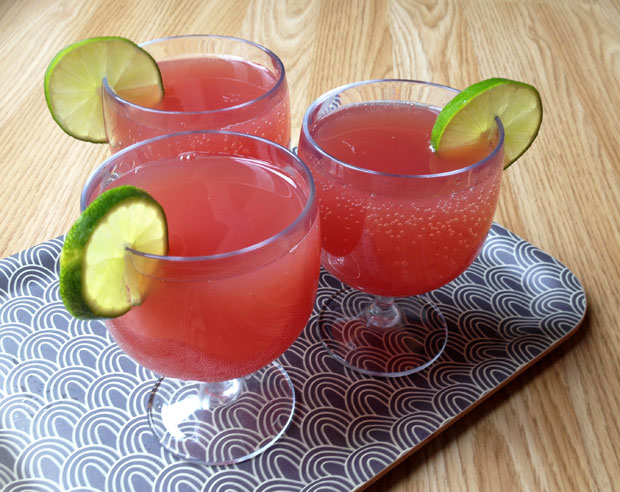 Cranberry Lime Fizz
Princes Zesty Cranberry & Lime Fizz
Princes 100% Pure Orange Juice
Tropical Fizz
Lime for decoration
Simply mix a third of each drink in a glass  and decorate with a slice of lime or cucumber. This is a very refreshing and quite tart, yet balanced, drink.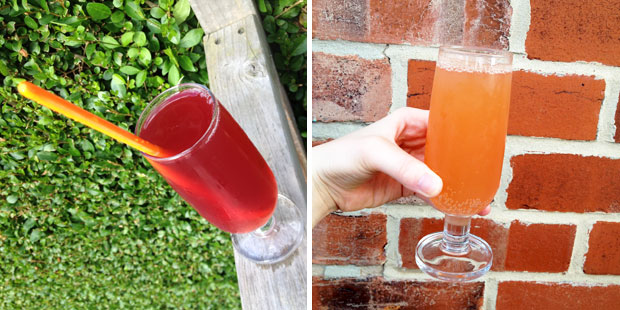 Zesty Berry
Princes Zesty Cranberry & Lime Fizz
Princes 100% Apple & Raspberry Juice
This is even easier! Just mix half and half for a very tasty, still berry juice drink. The sweetness from the raspberry and apple work so well with the sharper lime and cranberry. The combination of lime and cranberry is so nice, by the way. I don't know if I'll ever drink cranberry juice without lime again!
Sweet Tropical Bubbles
Princes 100% Apple & Raspberry Juice
Tropical Fizz
Fill your glass to a third with Apple & Raspberry Juice and top up with Tropical Fizz to create a refreshing, very fizzy, peach coloured mocktail. Great when you are thirsty!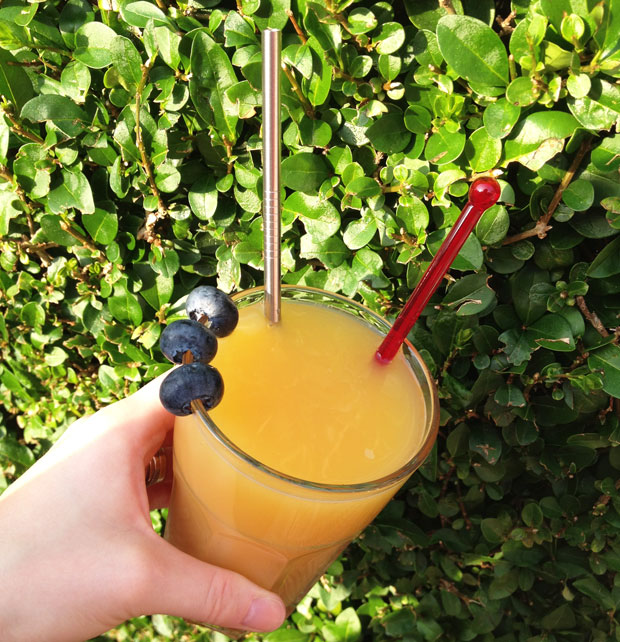 Raspberry Sunrise
Princes 100% Apple & Raspberry Juice
Princes 100% Orange Juice
Tropical Fizz
Berries for decoration
Fill your glass to 1/4 with Apple & Raspberry Juice, up to 3/4 with Orange Juice and top up with Tropical Fizz. Decorate the glass with a few berries. Yummy and very juicy!
Tips to make non-alchoholic cocktails more special:
Use good quality juices.
Decorate with fruit, berries or cucumber.
Add pur

é

ed fruits or berries for a thicker drink. Strawberries would be perfect for this.
Use nice drink stirrers and pretty straws or even a cocktail umbrella!
These drinks are all as tasty as real cocktails but if you wish, you can add a shot of alcohol to them. Spiced rum would work well in these fruity ones!
I was sent the juices from Princes for this post. As always, all my posts are 100% honest and all thoughts and opinions are my own.