Pago Premium Fruit Juice Review – The Juice of My Childhood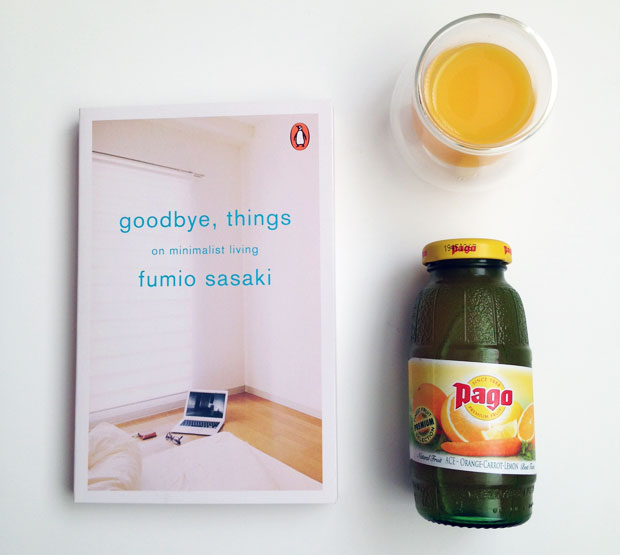 Pago Premium Fruit Juice Review – The Juice of My Childhood
Pago is a juice brand that's been around since 1888 and the company's core values still ring true today. Pago juices are only made from natural ingredients that have been sourced from the best producers in the world. There's an amazing selection of flavours to choose from and the juices are packaged in distinctive green glass bottles with metal screw lids that are a pleasure to drink from and easy to recycle too.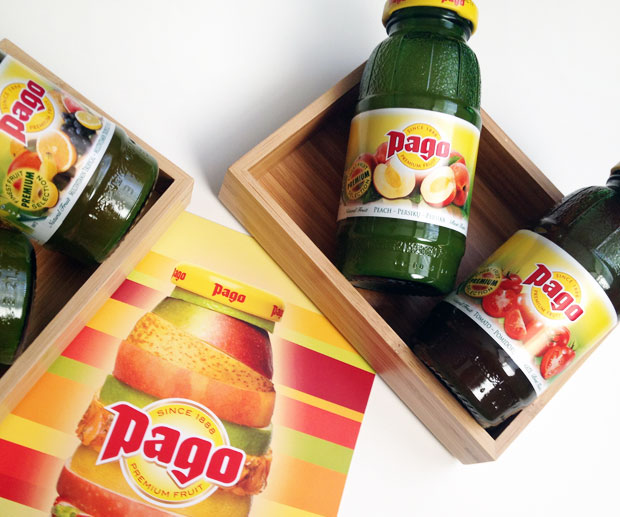 There are 15 yummy flavours to choose from whether you like a classic orange juice or something more exotic. Maybe even something with citrus or berries? The flavours are intense and delicious and Pago juices really taste amazing.
Pago is not a new brand to me at all, I remember these green bottles from my childhood in Sweden. They're sold in most shops that sell lunches and meal deals and also in many coffee shops and lunch restaurants. I remember them fondly!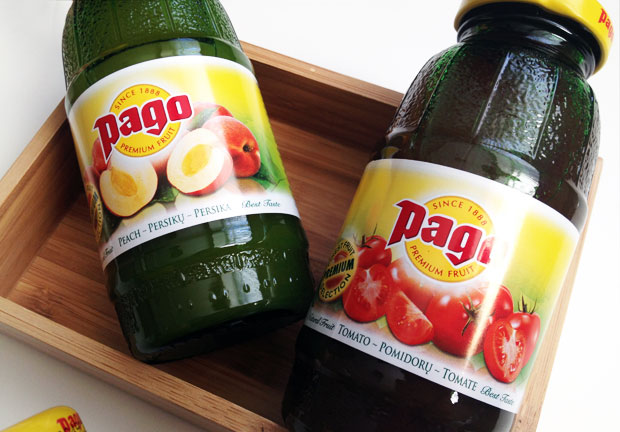 I was invited to try a few more flavours and I chose Peach, Tomato, Multivitamin Tropical and ACE Orange Carrot Lemon. The two first ones are thick and rich and taste very luxurious. My eldest daughter who is 4 years old absolutely loves the Peach juice and has asked for more! I love it too and also love the Tomato juice. Tomato juice is not for everyone but I think it's a lovely drink.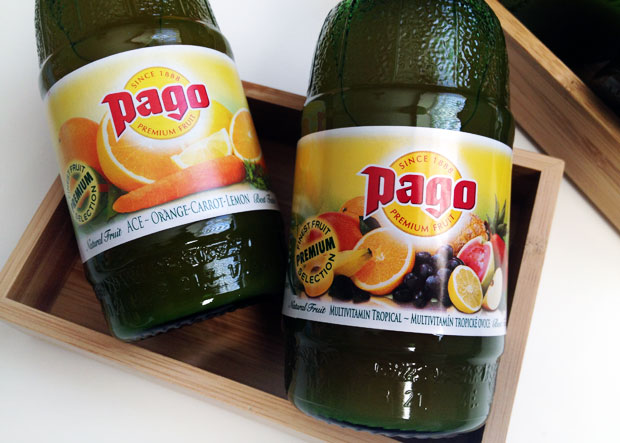 The other two juices are thinner and really refreshing! I love the mix of orange and carrot in the ACE one and Multivitamin Tropical is full of exotic flavours that are so delicious and perfect to enjoy on a sunny day!
Samples provided for this review. As always, all my reviews are 100% honest and all thoughts and opinions are my own.