Nûby Garden Fresh Stainless Steel Cutlery Review
|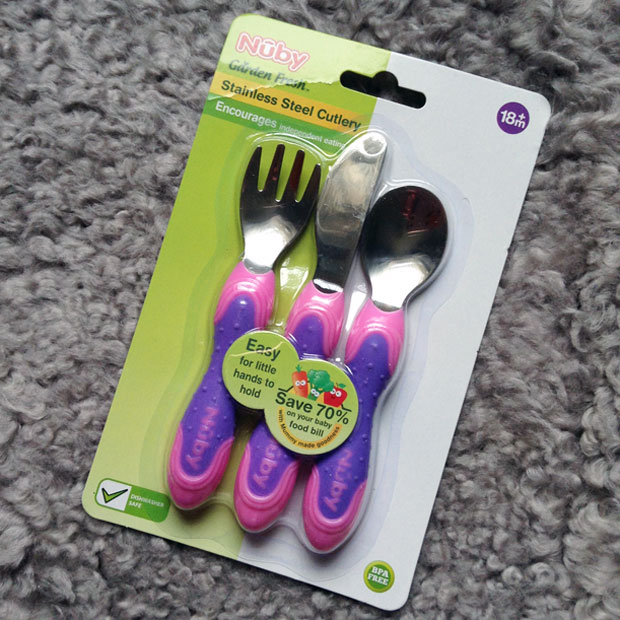 Nûby Garden Fresh Stainless Steel Cutlery Review
My daughter is at that stage where she wants to feed herself. She's been using plastic spoons and practicing a bit but now it's time to move onto steel cutlery. The Nûby Garden Fresh Stainless Steel Cutlery set is great because it's somewhere in between plastic and steel with it's steel cutlery tops attached to plastic/rubbery handles that are really toddler friendly. The handles are curved and textured to ensure a safe grip for small (and messy!) hands.
The steel bits are rounded to make them suitable for small children.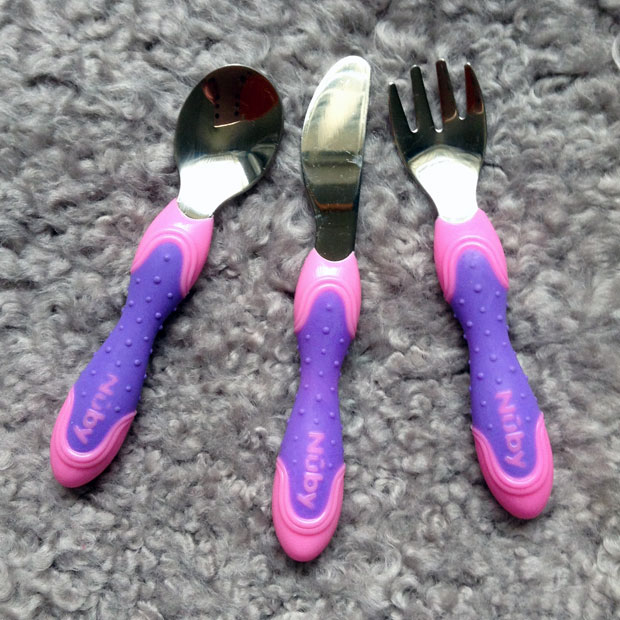 The set is recommended for 18 months+ but we are using them now at 15 months. We are mainly using the spoon at the moment and sometimes the fork. Cutting with the knife will come soon! The quality is lovely and my daughter is really enjoying feeding herself with these. The cutlery is a great size that fits her now and will be good for a few more years, I think.
A set like this is a great way to help your baby's development and promote independent eating. Children love being like the grownups around them and having cutlery that looks more like the ones we use will make them feel very proud of themselves.
The Garden Fresh Stainless Steel Cutlery set is BPA free, dishwasher safe and come in two designs (this one and blue/green). You can buy it from the Nûby website and other shops that sell baby items for £3.99.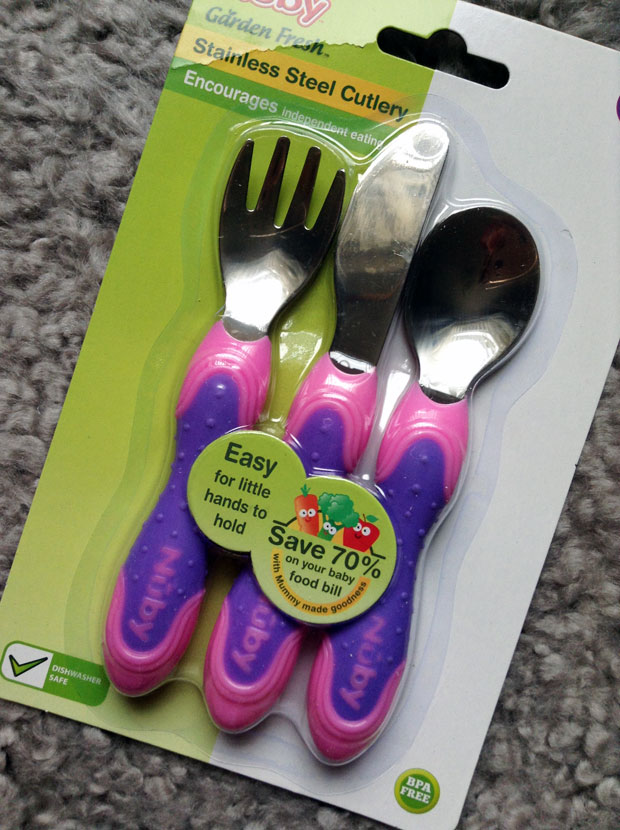 We were sent this set for this review. As always, all my reviews are 100% honest and all thoughts and opinions are my own.