Okiiyo Augmented Reality Toy Review
|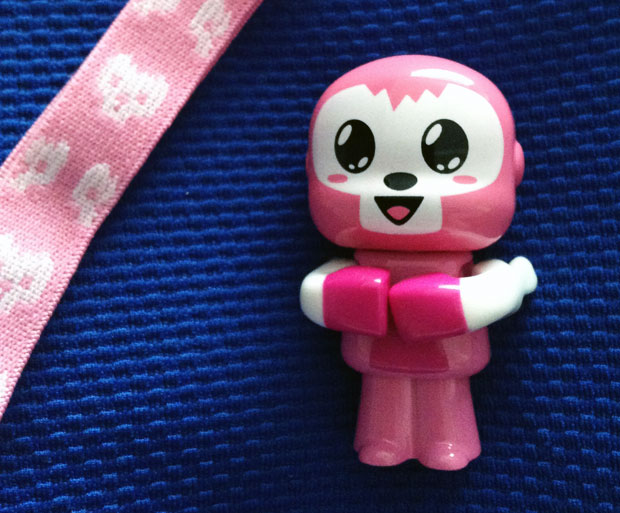 Okiiyo Augmented Reality Toy Review
Okiiyo toys are augmented reality toys that can be scanned with smartphones and come alive in your device in the free Okiiyo app, allowing you to play exclusive Okiiyo games. The currently available game is OkiiPong. To get full access to the game and all features you need to activate it with a tangible augment reality product, like the Okiiyo toy.
That's not all this little thing can do, though. It's also a USB card reader to use to transfer important files between devices like smartphones, PC/Mac, digital cameras and game consoles. You can change the memory capacity if you need more.
If you detach the Okiiyo's head (sounds brutal!), you will find a stylus to use to play games, draw or just browse on your smartphone, tablet or touchscreen computer.
Check out this introduction video below and you'll see exactly what Okiiyo is all about:
The Japanese style characters come packaged like this below, and come with lanyards to keep them safe.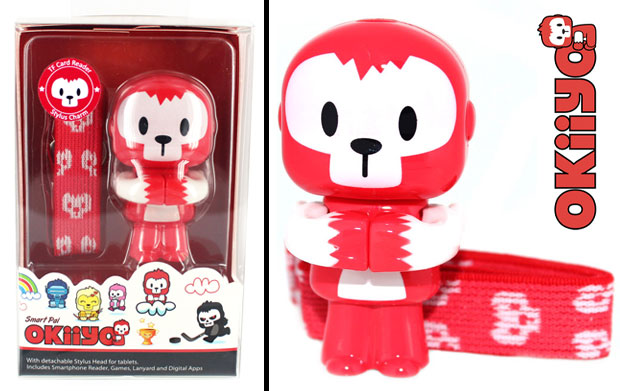 As you can see, these guys are really cute! They come in five different designs to suit all tastes. We have the pink Poco Punch but I think I like the yellow Buttercup the best.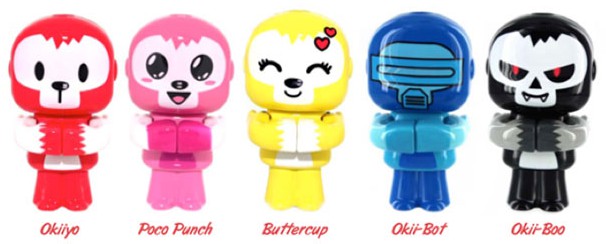 The character's arms make a clip feature but to me the lanyard is a more reliable and sturdier option to attach you Okiiyo to your bag or clothing.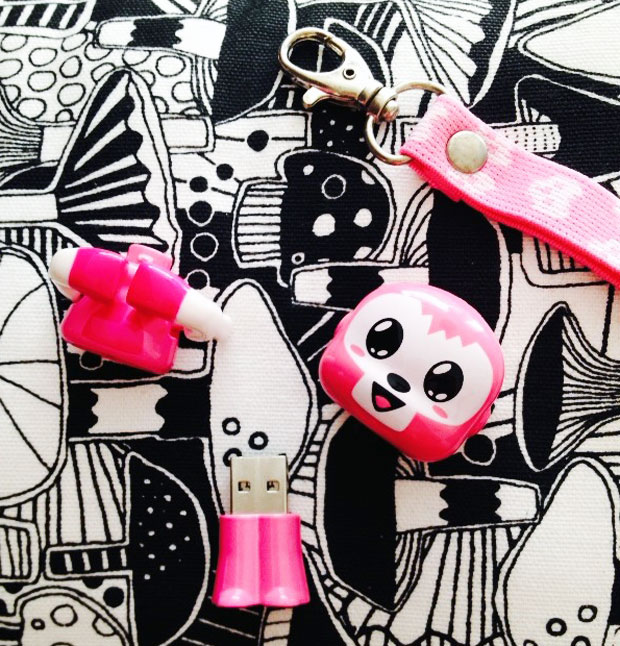 Here is Poco Punch all disassembled! I think the USB memory stick with its built in SD card reader is a great feature of this product and definitely my favourite and the one that I would regularly use.
I'm not much of a gamer myself but was looking forward to trying the stylus with my iPad. It unfortunately didn't work very well. The head is a bit awkward to hold in the angle needed and it's simply not as good at grabbing things on the screen as my finger. Most smartphones and tablets are designed to work best with fingers though so that might be why. It might work better with devices designed for stylus use.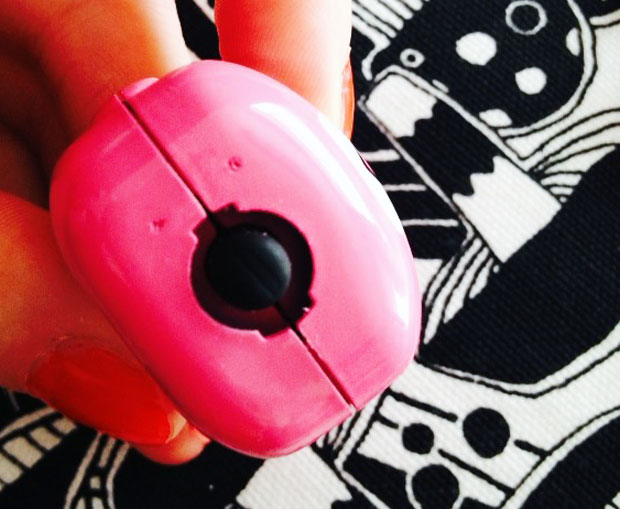 I really love the look of these and think they will be popular with kids aged between 8 and 13 who like playing games with each other on their devices. For me, it's a cute memory card and I appreciate that. They only cost £4.99 which is not bad for just being used this way.
Find out more on Okiiyo.com and get the app here.
I was sent an Okiiyo for this review. As always, all my reviews are 100% honest and all thoughts and opinions are my own.