"The Omnio travels in a straight line beautifully and yet responds to a light touch for easy steering, even when pushing the Omnio Stroller one-handed. The wheels are manufactured in the highest quality polymers to ensure their strength, durability and performance. Our omni-wheels have undergone rigorous testing and on a variety of terrains and we are confident that they are going to revolutionise strollers and make Omnio the perfect travel companion, wherever you go."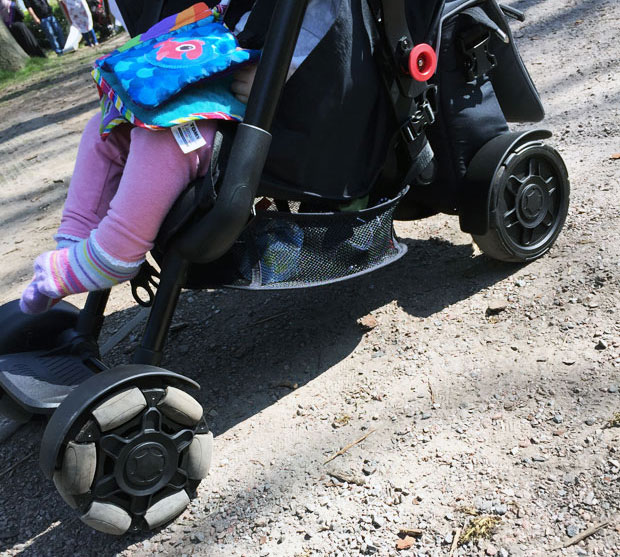 The Omnio stroller is so easy to steer thanks to these innovative wheels. I'm so impressed with them and so were many dads in the park. I'd not even seen how the wheels worked until my husband pointed it out and then I realised why it felt so smooth to push and then I noticed lots of dads with other types of pushchairs checking out the Omnio wheels and looking very impressed!
The wearability of the Omnio makes it very special too. I've only tried this feature at home so far but we've got some family adventures scheduled in soon that will give me more opportunities to try out all the cool features of this stroller.
I will be back with more details and a full review soon. In the meantime, you'll be able to see photos from our Omnio adventures over on Twitter and Instagram.
Find out more about the Omnio and buy it through Amazon. It's available in Black, Teal and Red and costs £389.00.