Ooharr Natural Face Masks Review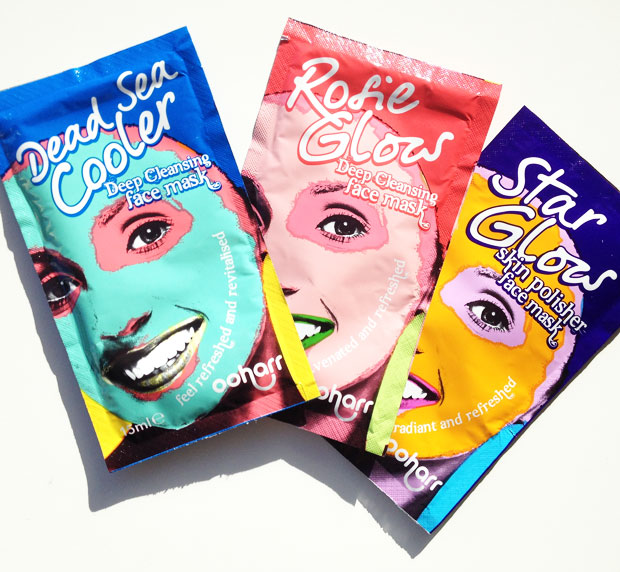 Ooharr Natural Face Masks Review
Amphora Aromatics — one of the UK's largest suppliers of pure essential oils and aromatherapy products — have developed a new range of face masks called Ooharr. This new range remains true to Amphora Aromatics' core values which are sourcing the best quality ingredients and creating innovative formulations at affordable prices.
Ooharr face masks contain natural ingredients and essential oils and come in really cute retro-inspired packaging. The masks are deep-cleansing to help keep spots at bay and to make skin smooth, hydrated and radiant. They're packed with natural goodies such as vanilla, honey, Aloe Vera and rose. Currently, there are three clay masks available to choose from — Star Glow, Rosie Glow and Dead Sea Cooler. There will be more masks added to the range soon.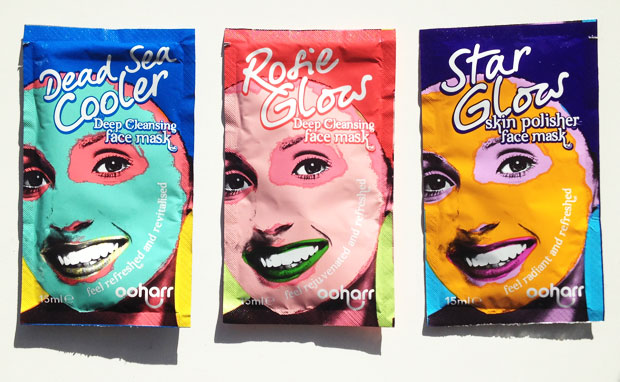 Star Glow – Skin Polisher Face Mask
This mineral and vitamin rich face mask really makes dull skin glowing. It contains sweet and succulent vanilla and honey that work together with moisturising and conditioning almond and argan oil. It also contains Aloe Vera for its calming and cooling properties. The base is natural clay which detoxifies skin and draws out impurities. It's exfoliating too and leaves skin feeling fresh, new and radiant.
Dead Sea Cooler – Deep Cleansing Face Mask
This is a deep cleansing mask with peppermint, Tee Tree and Witch hazel designed to create a bright and clear complexion. It contains Dead Sea salts to open pores, detoxify skin and draw out impurities. It also contains bamboo powder to exfoliate and refresh and sweet almond and Argan oil to moisturise skin. It's got tiny exfoliation granules that act as a pre-mask scrub as you massage it into the skin in circular motions. This is a really fresh mask that gets rid of any dead skin and reveals new, soft skin. It's particularly good for greasy skin. I love the tingly and cooling mint!
Rosie Glow – Deep Cleansing Face Mask

This mask contains gorgeous rose essential oil. It's intensly moisturising and balancing and contains a delicious mix of natural ingredients, vitamins and minerals to moisturise skin, making it soft, supple and regenerated. It also contains Marula Oil which helps protect skin from environmental damage and Palmarosa essential oil which helps repair damaged skin. The Dead Sea salt and the natural clay help to detoxify skin and draw out impurities from blocked pores. It's a lovely healing and deep cleansing mask. I think this is my favourite out of the three!
These instant pick-me-ups for all skin types come in one application sachets that cost £1.20 each. They're effective, natural and very easy to use. Read more and order from Ooh-arr.com.
I was sent these masks for review. As always, all my reviews are 100% honest and all thoughts and opinions are my own.