Organyc Maternity & Baby Products Introduction
|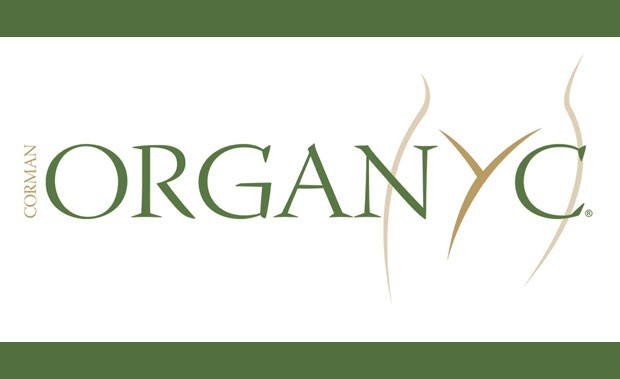 Organyc Maternity & Baby Products Introduction
I have a lovely selection of maternity and baby products from the 100% natural and organic feminine care brand Organyc. So far, I've only been able to try the wipes that I've used on my toddler but I look forward to using the maternity pads postpartum, the nursing pads when breastfeeding and the cotton squares when changing my newborn. These are all quite new products to Organyc!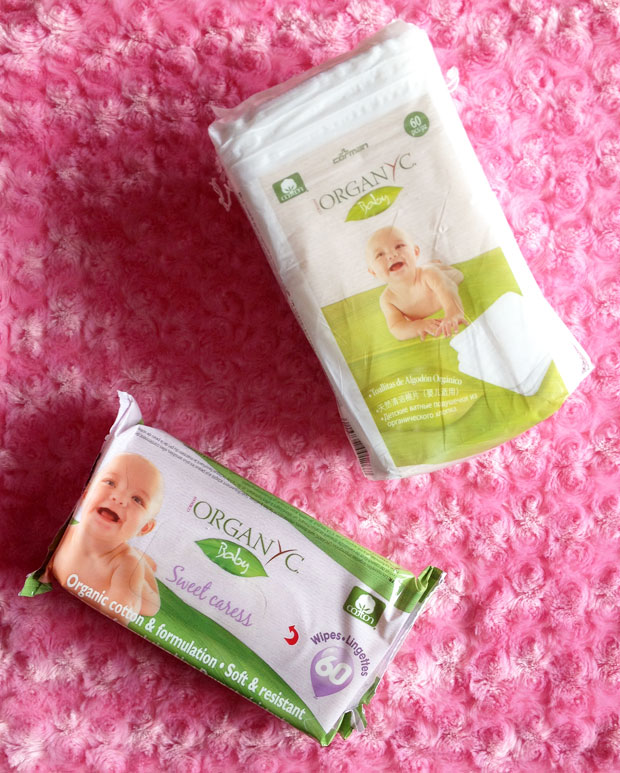 Baby Wipes   
The Organyc Baby "Sweet Caress" wipes come in a pack of 60 and are large and soft wipes that have been developed with loving care for babies delicate skin. They've been specially created with natural and organic extract that soothe and moisturise skin. They're certified by ICEA and Vegan Association.
They are nice and thick and don't break or rip when you use them. They're gentle on my toddler's skin and the natural scent is really nice. For my taste, they could be a bit more moist.
Cotton Squares
These cotton squares are 100% organic and have been specially created for cleaning babies sensitive skin. They have an embossed side to allow gentle but thorough cleaning. They can be used with baby oil or with water depending on preference. The squares are a nice size and much easier to use than regular cotton wool balls that can be quite messy in my experience. I look forward to using these on my little newborn in May.
The squares are packaged in biodegradable and compostable bags.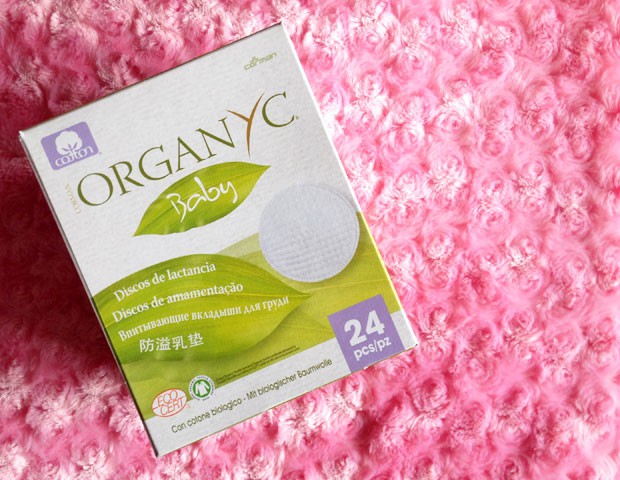 Nursing Pads / £3.99

These nursing pads are made from 100% organic cotton which is naturally absorbent so the perfect material for breast pads. They are soft and gentle and feel like they'll be very comfortable to wear. I used a lot of breast pads when I was breastfeeding last time around so I'm sure I'll need many this time too and am looking forward to giving these ago.
The breast pads come in a box made from recycled cardboard.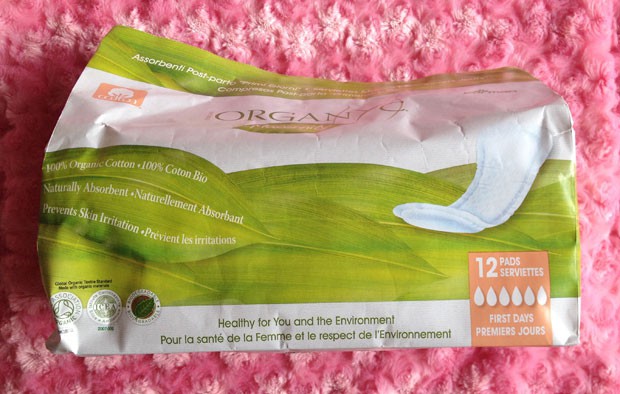 Maternity Pads / £5.99

This product might be a weird thing to be excited about but I am! I try to use as many reusable sanitary products as possible and will be using a lot of them postpartum too but for the first few days postpartum when the bleeding is the heaviest it will be nice to use disposable pads.
The Organyc First Days Maternity Pads are ultra soft, thick and fluffy. They have a 100% organic cotton core and topsheet and have been especially created for the delicate vaginal environment after childbirth. They're ultra-absorbent for the very heavy flow days that follow in the first few days after delivery.
They have a breathable and biodegradable protective film so that air can circulate which is very important for when you're wearing a pad 24/7. The air flow helps healing and can reduce the risk of infection.
Organyc
Regular disposable pads are usually made of synthetic materials such as viscose, rayon, polypropylene and super absorbent polymers. These are predominately plastic and made from resources that cannot biodegrade. Organyc have replaced all the synthetic materials with pure organic cotton which is an excellent high quality material that is soft, comfortable, naturally absorbent, hypoallergenic and breathable.
Cotton lets your skin breathe and you can avoid creating an over-humid micro-climate on the skin that can encourage the growth of bacteria. With organic cotton, you will feel less sweaty and more fresh. The natural, breathable cotton will help prevent skin irritation, rashes and redness.
Organyc use 100% certified organic cotton cleaned with oxygen peroxide which is a naturally occurring disinfectant. Their products do not contain any perfumes, colourants, synthetic materials or super absorbent polymers.
The products are completely biodegradable and compostable — even the back-sheet layer on the pads are made from a bio-polymer film derived from corn starch!
Find out more and buy here or from Amazon.co.uk.
I was sent these products for this post. As always, all my reviews are 100% honest and all thoughts and opinions are my own.