Cussons Mum & Me New Mum Stretch Mark Fader Review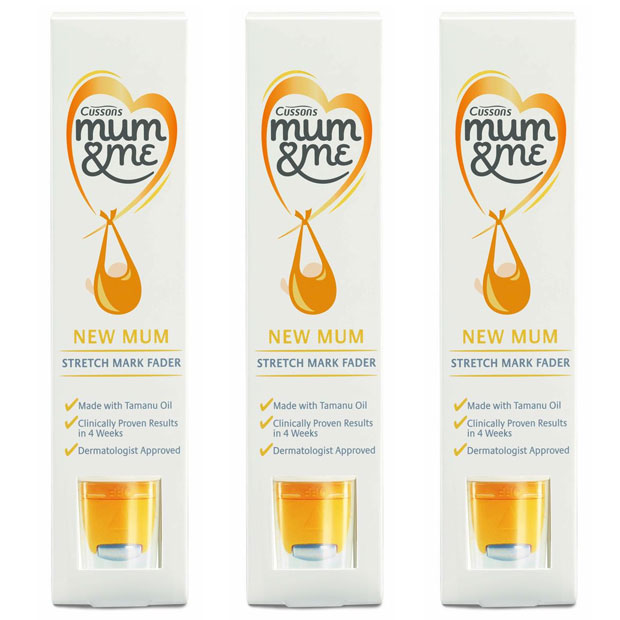 Cussons Mum & Me New Mum Stretch Mark Fader Review
The Cussons Mum & Me range for new mums includes a bunch of products that help new mothers look and feel more like they did pre-baby.
Cussons Mum & Me is a brand that I use a lot. I loved their pregnancy range when I was pregnant and I often use their baby products on my daughter. Previously, I have also tried the Boob Firming Serum (love it!) and I always have a bottle of the Cussons Mum & Me New Mum anti-bacterial hand gel in my bag. I've just started trying out the Stretch Mark Fader so here's an introduction review for it.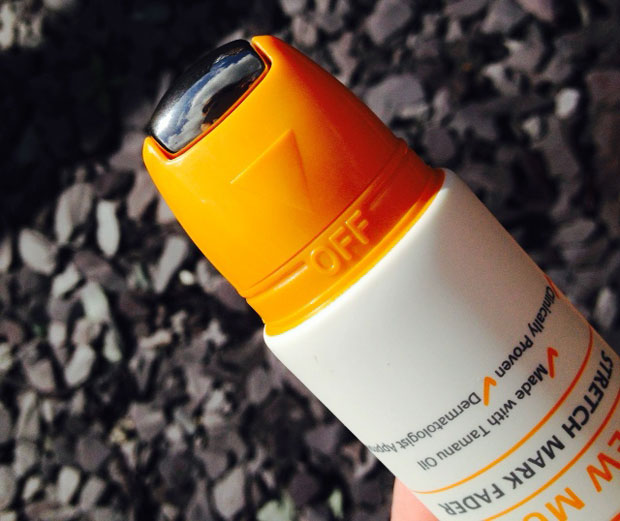 The New Mum Stretch Mark Fader is clinically proven to reduce stretch marks in just 4 weeks. 9 out of 10 women get stretch marks of some degree from pregnancy and this unique triple moisturising serum made with Lupin Seed extract, Pomegranate and Tamanu oils helps to fade them quickly. It's a non-greasy formula that absorbs really quickly and the applicator is a metal rollerball which helps to massage the intensive treatment into your skin. In a trial, 81% of women agree that it improved the appearance of their stretch marks in just 4 weeks.
This serum feels lovely on sore skin. It's a luxurious feeling to use a serum on your body and the rollerball applicator is nice and cooling and really helps get the product massaged into the skin.
You turn the applicator to ON and then squeeze a bit of product out, then turn it back to OFF and use the rollerball to massage the stretch marks until the serum is absorbed. It doesn't take long and skin is left feeling soft and moisturised. There's no stickiness or greasy residue. This product has the same lovely scent as the Boob Firming Serum and smells delicious — sweet and fruity yet very fresh.
Find the full Cussons Mum & Me New Mum range here and buy from Boots.
I was sent this product for this review. As always, all my reviews are 100% honest and all thoughts and opinions are my own.