Casmara Hydra Moisturizing Cream Review
|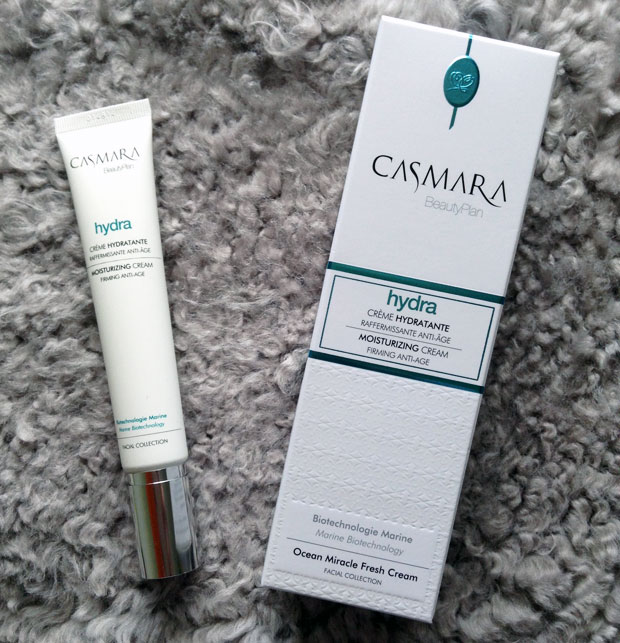 Casmara Hydra Moisturizing Cream Review
This is a wonderful moisturiser by the Spanish luxury skincare brand Casmara. Just like the face masks from the same brand, there are a few different types of creams in this range — Balancing, Hydra, Purifying (that one's a serum) and Rejuvenating. For the face mask I used Hydra and now I'm using the matching moisturiser, too. This range is renowned worldwide for its high strength natural active ingredients and the highly advanced technology that together make formulas that directly target problem areas and replenishes moisture levels, increases firmness, diminishes fine lines and wrinkles and improves your skin's tone and texture. The products are suitable for vegetarians and free from parabens.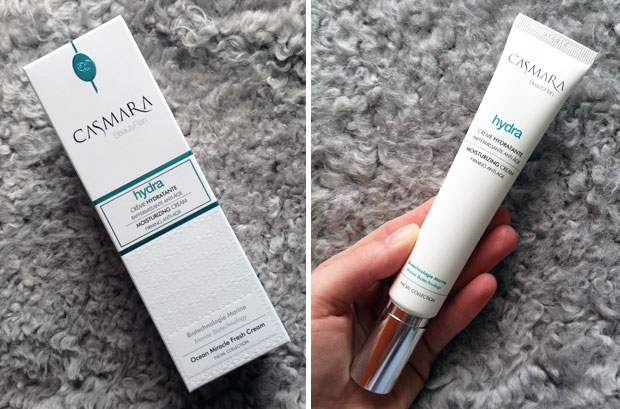 The Hydra Firming Moisturizing Cream is a light cream developed with marine biotechnology and contains 100% natural marine ingredients and actives. It helps activate the skin's own renewal system, firms, tightens and brightens tired skin. It also targets signs of aging.
This moisturiser is based on the "Beauty Triangle" which is referring to the structure of a young face with its firm cheeks and defined contour — a triangle pointing down. As we age, cheeks start to lose firmness and as the lower part of the face widens, the contours change and the triangle is no longer pointing downwards. The Hydra Firming Moisturizing Cream contains Wakame Kelp extract which has ultra-firming properties that can help prevent the facial triangle from inverting by helping to reconstruct and optimise the skin's collagen, elastin and hyaluronic acid levels. It also contains Juvenessence which is an active marine rejuvenator that helps delay and reverse cellular aging and helps increase firmness and hydration levels, too.
I love this moisturiser! It's so incredibly luxurious and feels like a real treat to your skin when you use it. At the same time, it's really light which is wonderful because it means I can treat my skin in the mornings too without any stickiness. Most luxurious creams that I've tried are really rich and thick and take forever to sink in but not this one. This is light and absorbs really quickly leaving my skin pampered and refreshed. I love it and it's quickly become the product I choose when my skin needs a bit of a boost. It's like a very fast facial that you can treat your face to in a minute, giving you that spa feeling even when your schedule is really busy. Mine's always busy and as a mum to a toddler who does not sleep, I need quick pampering treats that really work to help my skin look its best. This one from Casmara does just that.
Find out more at casmara.es/en/ and buy from Boots or Amazon.co.uk. It's a bit of a luxury at £44.99 but the price tag really matches the quality of the product. It's amazing!
I was sent this product for this review. As always, all my reviews are 100% honest and all thoughts and opinions are my own.