Our Favourite Tapas Dishes – With Recipe Ideas
|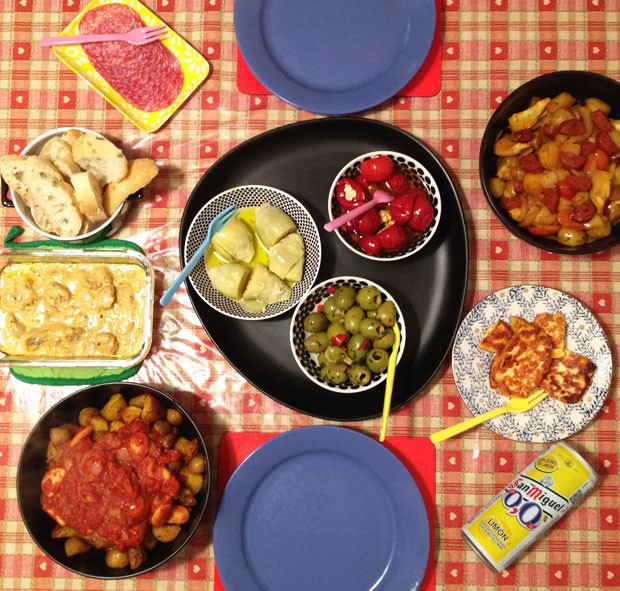 Our Favourite Tapas Dishes – With Recipe Ideas
Last weekend we cooked up a real feast and had a delicious selection of tapas dishes inspired by the Spanish cuisine. We've only been to Mallorca once and have never been to mainland Spain but we really enjoy this type of food.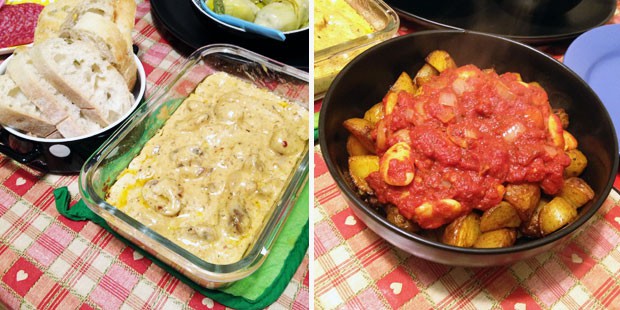 One of the first things we decided to cook up were fried mushrooms in a creamy but really hot sauce. This was inspired by a recent restaurant meal of ours where we had something like this and it was so nice we needed to recreate it at home. We simply fried sliced mushrooms and onion with garlic in a bit of butter and added herbs, chilli flakes, a dash of soy for saltiness and lots of double cream. We let it simmer until thickened.

One of my favourite Spanish tapas dishes is Patatas Bravas which is the Spanish equivalent to a bowl of fries and something you can get in every bar in Spain. It's pretty much fried potatoes with a spicy tomato sauce. Sometimes you see chorizo or seafood added to the dish — I added butter beans to mine since I'm a vegetarian. It worked really well. I made the sauce very spicy with plenty of hot paprika!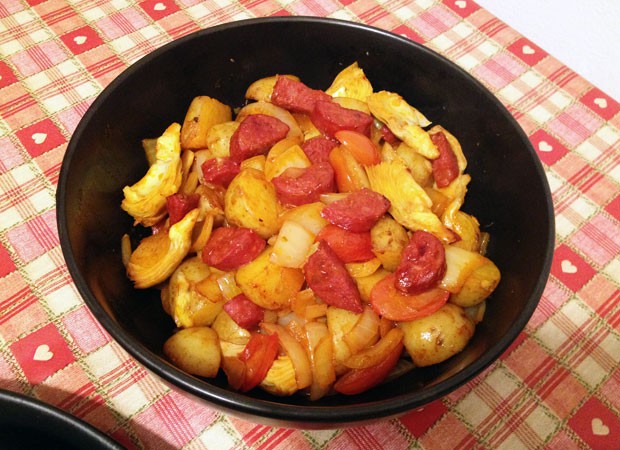 My husband cooked up a kind of Spanish bubble and squeak using onions, boiled potatoes, chorizo sausage, artichoke hearts and tomatoes and spiced it all up with chilli and paprika.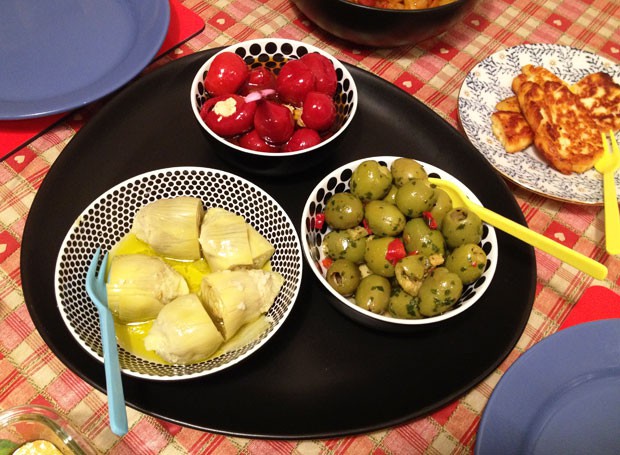 To go with the main tapas dishes we bought large green olives that were marinated in oil and garlic and small hot red peppers filled with cheese marinated in oil. We also fried some halloumi — even though it's not Spanish, but salty goats cheese is a bit Spanish so we thought it would go well — and marinated a tin of artichoke hearts in extra virgin oilive oil and crushed garlic. We also enjoyed some fresh olive bread on the side — perfect for dipping in all the oils and sauces. My husband had some Spanish salami too.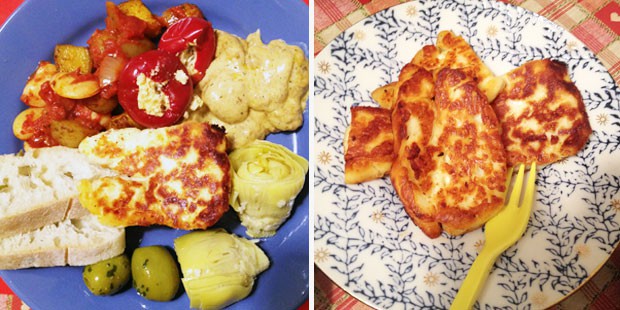 It was a true feast! I even had some non-alcoholic San Miguel to drink with the meal and my husband enjoyed a Spanish beer.
Check out Alpharooms.com to book your perfect holiday or see the Alpha Spanish recipes and foodie guides to bring Spain to you.
This post is in collaboration with Alpharooms.com. I received a couple of Spanish ingredients and a supermarket voucher to cover the rest of my ingredients cost to create this meal for this post.