Wild and Game Pies & Meals Review
|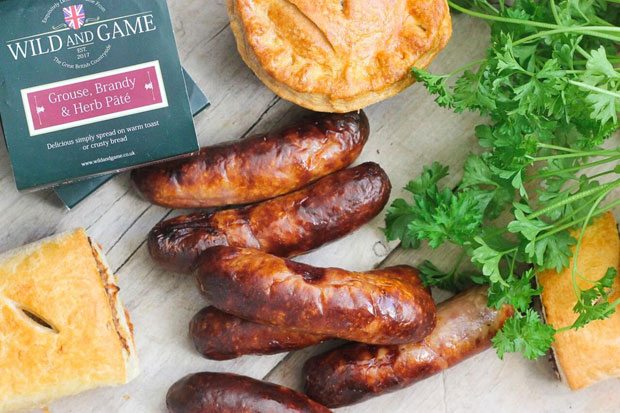 Wild and Game Pies & Meals Review
Wild and Game is a new not-for-profit food business that specialises in meals and meat products with game as a key ingredient to bring great British game to a wider audience.
Game is low in fat, free range and works well in lots of recipes where you'd normally use chicken or beef. The product range from Wild and Game includes high quality pies, sausage rolls, sausages, pâtés, ready meals and raw meats for cooking your own meals. Other meals are in development too so soon there will be even more things to choose from.
The products are supplied frozen which means they can be enjoyed all year round, not just in the game season.
 "We're not doing this for profit, but because we genuinely want to put game more fully on the nation's menus. The business grew out of trying to find ways to make game more attractive to people by putting it into products that they already know and love. We want to make it as easy as possible for people to buy and eat game."
Wild and Game
I'm a vegetarian myself but my husband eats meat and loves classic British meals like pies so he was keen to try some meals from Wild and Game. He's sampled the Country Cottage Square Pie (£3.25) and the Country Steak & Ale Pie (£2.79 each). There are loads of other pies to choose from too.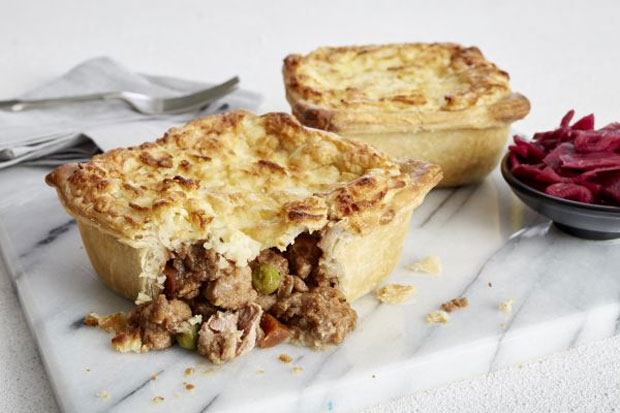 The Country Cottage Square Pie has tender pieces of pheasant with carrots and peas with a cheese potato mash topping. My husband said it was lovely, that the meat tasted good and that he loved the fact that the pie had both mash and pastry. He did find a small shot in one of his sample pies but I guess that proves that the meat really is game and free range!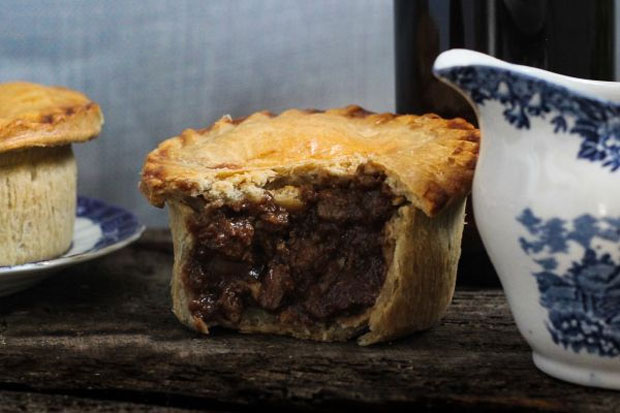 The Country Steak & Ale Pie was a success too! It has tender pieces of steak and pheasant in an ale gravy with a short pastry base and puff pastry lid. My husband really enjoyed this one and said the amount of meat was really generous and the flavours were great.
You defrost the pies before cooking them and then they just take around 20 minutes to cook in the oven.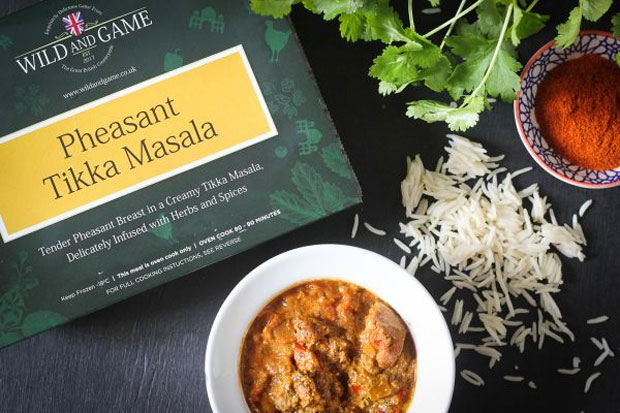 My husband also tried the Pheasant Tikka Masala Ready Meal which is a large curry ready meal for two to share. It has tender pheasant breast in a creamy tikka masala delicately infused with herbs and spices. It was a delicious meal with a generous amount of meat again. This meal is best cooked in the oven from frozen.
Wild and Game's products are available from the company's website, WildandGame.co.uk.
Samples were provided for this review. As always, all my reviews are 100% honest and all thoughts and opinions are my own.