OZ Naturals Vitamin C Serum Review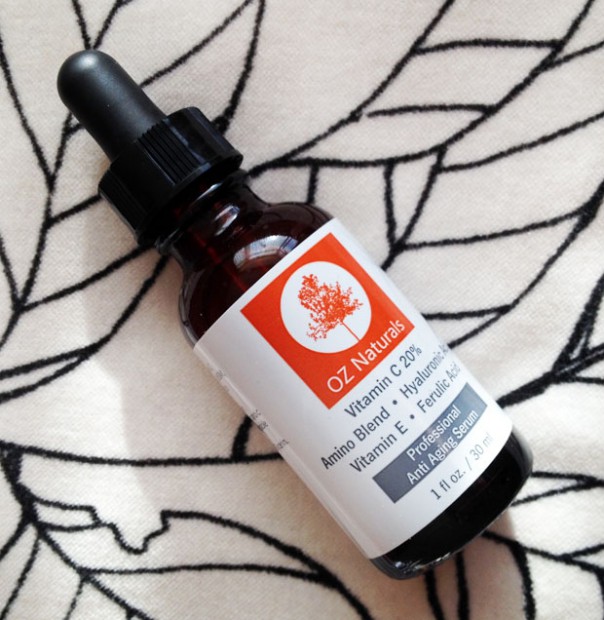 OZ Naturals Vitamin C Serum Review
This is an anti-ageing super serum high in organic Vitamin C. It's packed with clinical strength Vitamin C (20%), amino acids and vegan hyaluronic acid and this powerful combination makes skin more radiant and youthful by neutralising free radicals.
It's a high quality, natural and organic serum that helps collagen production and reduces the appearance of fine lines and wrinkles.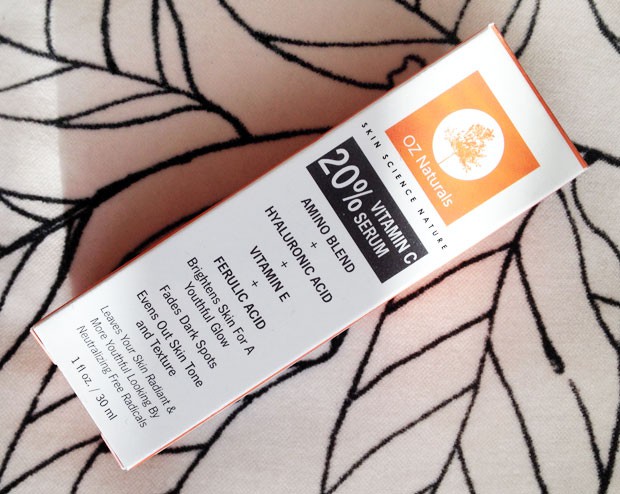 As a sleep deprived mum, I'm always looking to add more radiance to my skin and a serum like this is a brilliant way to quickly make skin look and feel better. This serum helps to brighten my skin tone and adds a bit of a youthful glow too. It's a smooth, bright orange serum that absorbs quickly, hydrating my skin at the same time, leaving it softer, more plump and more youthful.
Vitamin C is a great ingredient that I love in my skincare products but sometimes products with a high concentration of Vitamin C can sting my face. This serum does not do that though — it's very gentle and works for all skin types. It's also vegan, cruelty free, gluten free and does not contain any alcohol, parabens or sulphates.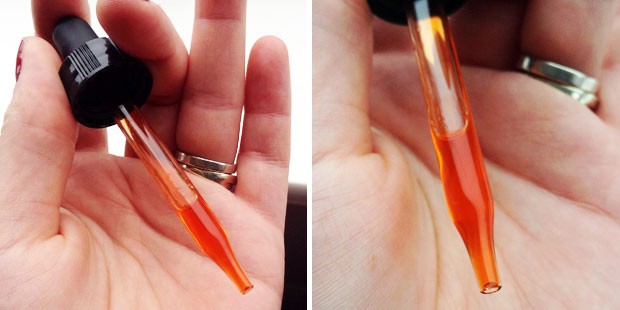 You use the serum daily after washing your face and before moisturising. Simple! 100% satisfaction is guaranteed by OZ Naturals so it's definitely worth trying. 
OZ Naturals Vitamin C Serum comes packaged in a beautiful, dark glass bottle with a handy pipette dispenser. The serum is available to buy from Amazon.co.uk for £15.95.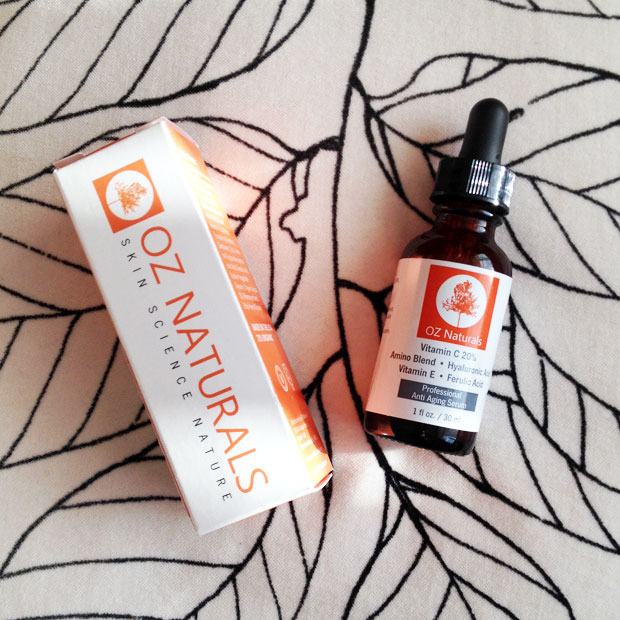 I was sent this product for this review. As always, all my reviews are 100% honest and all thoughts and opinions are my own.