A Passion For Natural Aloe Vera Skincare Products Review
|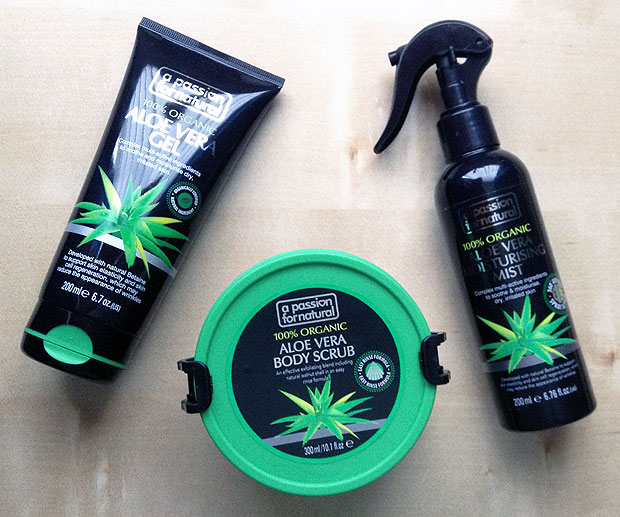 A Passion For Natural Aloe Vera Skincare Products Review
A Passion For Natural's Aloe Vera range is made from the very best ingredients. Their products contain a combination of the highest quality organic Aloe Barbadensis with a collection of other effective ingredients to create hydrating, soothing and repairing skincare products. If your skin is damaged, Aloe Vera  is one of the most effective ways to heal it. Have you considered the combination aloe vera & wrinkles? Aloe Vera can really help to smooth out wrinkles to the maximum. It gives fantastic results and doesn't need long to take effect.
A Passion For Natural Aloe Vera Skincare Products are all made with 100% organic Aloe Vera and are free from parabens and SLS. I've been testing three of the products from this lovely range.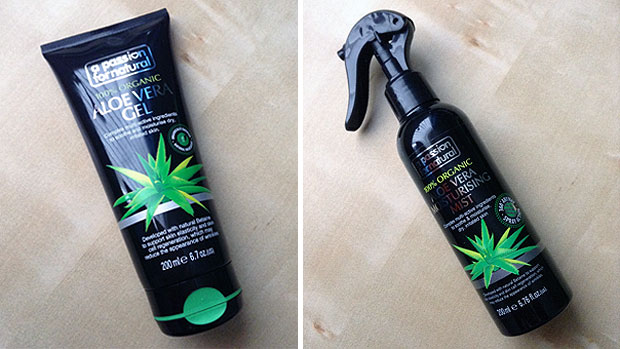 A Passion For Natural Aloe Vera Gel – £7.69

This gel is a great multi-tasking product that can be used to cool sunburn, hydrate dry skin, soothe irritated skin or just used as a moisturiser. It's unscented and suitable for sensitive skin.
I love the natural scent of Aloe Vera and think this gel is lovely to use. Like all gels, it feels slightly sticky at first but it absorbs so quickly and does not leave any residue – just smooth and healthy skin.
If you are using it to cool sunburn it feels amazing if you store you Aloe Vera gel in the fridge.
A Passion For Natural Aloe Vera Moisturising Mist – £7.95

I will happily admit that I'm a bit lazy when it comes to moisturising. After my shower I get cold really quickly and just want to get my clothes on. I'm actually better at moisturising at random times of the day if I'm getting changed and am not cold from my shower. (Though, I was really good at moisturising during my pregnancy and I will apply creams when I'm warm after a hot bath.) Most days I don't moisturise properly due to being too cold and often not having enough time.
This is why this spray is ideal for me! I can apply it without much rubbing in and it only takes seconds to cover my whole body. It absorbs really quickly too so you can be dressed in no time.
The bottle has a 360° trigger spray which means it quickly sprays your whole body if you wish and it's really easy to reach places like your back. It is so refreshing and it smells great!
Like the gel, this can also be used as an after sun skin cooler.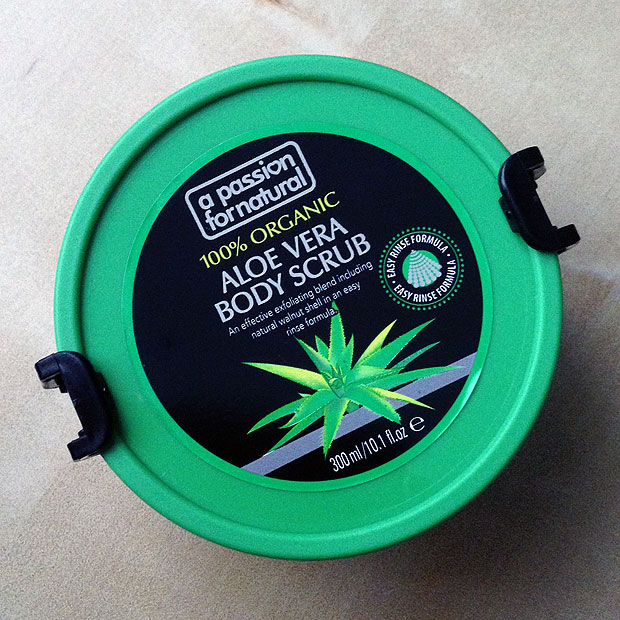 A Passion For Natural Aloe Vera Body Scrub – £10.95

This is my favourite of the products that I have tried from this range! It's a huge tub of body scrub with walnut shell.
It removes dead skin cells and leaves your skin soft, smooth and ready for moisturising. It's got the perfect consistency and is easy to spread over your body. Some scrubs are not rough enough to exfoliate properly and some leave your skin raw, but this one is just right! I can feel it working on my skin but there's no irritation – just smooth skin! I like to scrub before hopping into the shower to get the most from the friction. This body scrub rinses off really easily and does not stick all over your shower cubicle. I use it a few times a week, whenever I feel like a need a bit of pampering. Like the other products, it smells gorgeous!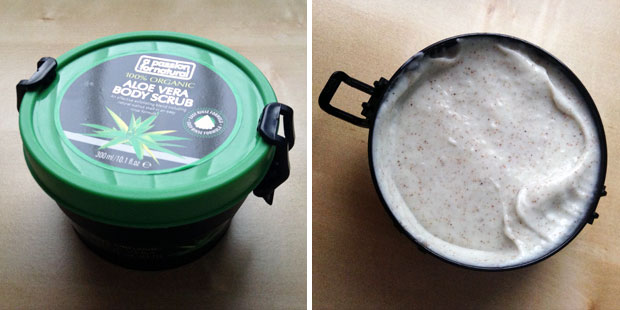 See all the products and order here.
I was sent these products for review. As always, my reviews are 100% honest and all thoughts and opinions are my own. Contains a sponsored link.