Plagiocephaly Awareness Day – Preventing Flat-head Syndrome
|
Plagiocephaly Awareness Day – Preventing Flat-head Syndrome
Today, on the 4th of April, is World Plagiocephaly Awareness Day and it's a day to highlight the little known condition that affects half of all babies under the age of one.
Plagiocephaly or flat head syndrome is diagnosed when a baby's head is flattened at the back or on the side. It's caused by pressure on the soft skull bones that haven't fused yet and they become moulded into a different shape. This can happen when a baby spends too long lying or resting in the same position on their backs — this could be in cots, cribs, bouncers, pushchairs and car seats.
It's a condition that affects as many as 47% of babies between 7 and 12 weeks so it's very common. Health practitioners recommend preventative treatment with focus on reposition your baby's head as much as possible to vary the pressure spots on the skull.
Plagiocephaly: The Facts
A baby's skull is made up of several sections of bone, connected by fibrous joints called sutures that fuse later in life. During the early months of a child's life, the skull itself is soft and malleable.
Plagiocephaly occurs when an infant's soft skull becomes flattened in one area, due to repeated pressure on that particular part of the head
Many babies develop plagiocephaly by sleeping regularly in one position, or by spending extensive time sitting in the same position in a seat or swing.
Plagiocephaly occurs more often in premature infants whose skulls are even more pliable than other babies. These babies may spend a great deal of time lying down as they receive treatment for other medical complications.
The medical profession now acknowledges that plagiocephaly is not just aesthetic.
Babymoov is supporting World Plagiocephaly Awareness Day and is very committed to helping to prevent flat head syndrome. That's why they have worked with a French paediatrician, Dr Maidenberg, to create an affordable and simple solution to the problem. Meet the Babymoov Lovenest.
Babymoov's Lovenest baby pillow has an innovative and ergonomic design featuring a special incline and ensures pressure is evenly distributed across the baby's head and thereby helps maintain the natural curvature of the skull. It also works to ensure good circulation during sleep and is, of course, made from soft and breathable fabrics.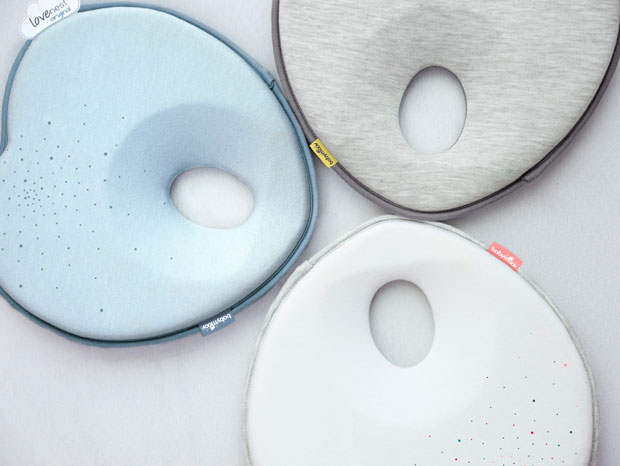 The Lovenest pillow costs £14.99 and is suitable from birth to 4 months and can be used in pushchairs, bouncers, cots and cribs. It comes in a beautiful range of colours. It's available from Babymoov.co.uk or Amazon.co.uk.
Babymoov also makes a product called the Cosydream which has been on my Baby No. 2 wish list for ages. It's a specially designed sleep positioner, developed by experts to deliver the ideal anatomical sleep position for newborn babies. It looks so comfortable! It provides the correct support and posture, with a specially shaped headrest to reduce the risk of plagiocephaly.
It's ideal during those precious early months, ensuring a safe, comfortable and peaceful night's sleep. The Cosydream is available in two colours and is suitable from birth to 6 months. It's available from Babymoov.co.uk or Amazon.co.uk.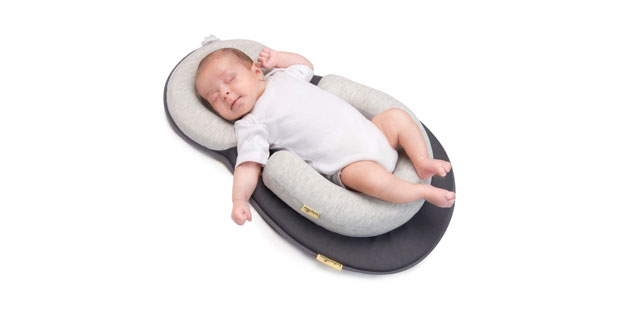 Plagiocephaly – A Mother's Story: The Experience of Aileen and her son Loki
Aileen's son Loki was finally diagnosed with plagiocephaly at 4-months-old, after a battle with health professionals to take her concerns seriously.
Aileen's feelings of being "scared and let down" by health visitors who continually told her, "it will right itself and his hair will cover it" are repeated time and again, as ill-advised parents encounter plagiocephaly. Consequently, many take to chat rooms, seeking advice from other parents. One such source of information is the Facebook group that Aileen set-up, in an effort to raise awareness for the condition and support parents whose children are affected by it.
Aileen was eventually able to seek out treatment for her son privately, which involved regular 140 mile round trips to a clinic in Leeds for her son to be fitted with a helmet which managed to correct his head shape in just 16 weeks. Such treatment is currently not available through the NHS and can cost upwards of £2,000, making it unobtainable to many parents.
The current treatments recommended by health officials include; tummy time, varying the way baby is carried/handled, feeding on both sides, and by strategically positioning mobiles and toys in their cots to change the direction of focus. The NHS report, 'the earlier that plagiocephaly is detected, the greater the chance that it can be stopped'. Unfortunately, many first-time parents aren't aware of the condition or how to prevent it. Aileen comments, "Plagiocephaly can be prevented but knowledge is the key".
It is evident from Aileen's personal experience, mirrored by many other parents like her that awareness of plagiocephaly must increase in order to prevent its occurrence.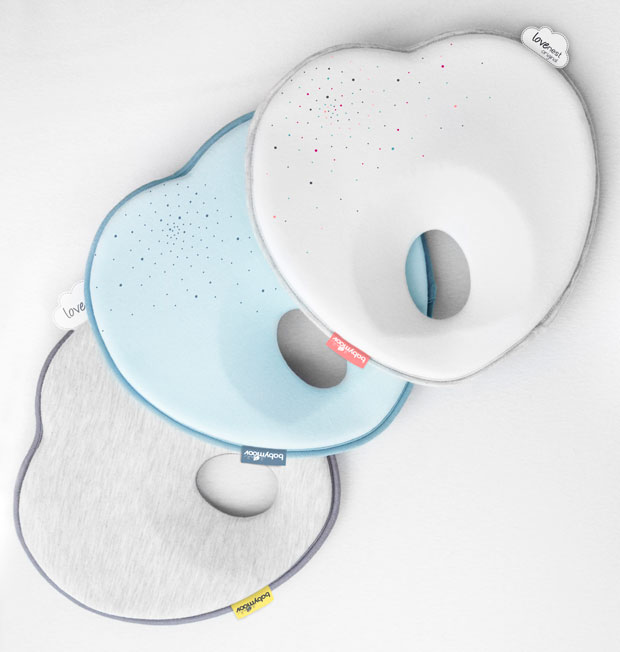 I was sent a Lovenest pillow and information about plagiocephaly to go with this post. As always, all my posts are 100% honest and all thoughts and opinions are my own.