Proactiv+ Skin Care System Review
|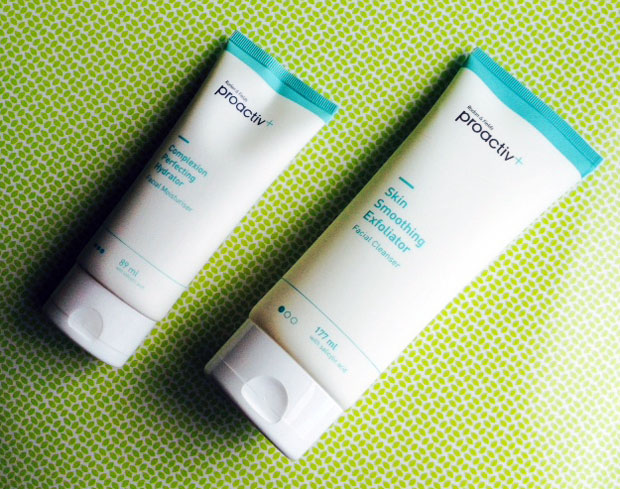 Proactiv+ Skincare System Review
Proactiv+ is a skincare system for acne prone skin that I'm sure most people have heard of. It's a three step system with an exfoliator, pore targeting treatment and a face cream. There's also a face mask and some extra products to add if you wish.
For the past few weeks I've been trying Step One and Step Three, the Skin Smoothing Exfoliator and the Complexion Perfecting Hydrator. I have breakout prone skin and most of my spots seem to be hormone related.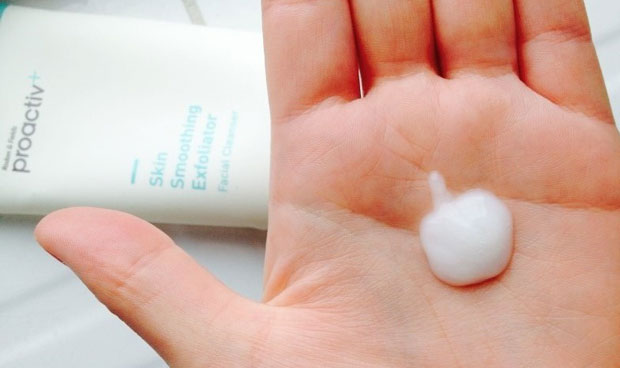 The Skin Smoothing Exfoliator is a 4-in-1 daily face wash. It's deep cleansing and medicated with salicylic acid to kill acne-causing bacteria. It contains glycolic acid that tones the skin and tiny beads that exfoliate the skin to remove dead skin and unclog pores. It also contains 2.5% benzoyl peroxide which is known to be great at killing acne-causing bacteria. A moisturising complex is also added to keep skin soft, supple and hydrated.
The texture is quite runny and the exfoliating beads invisible but you can feel them gently exfoliating your skin. The facial wash feels nice on the skin and leaves it soft.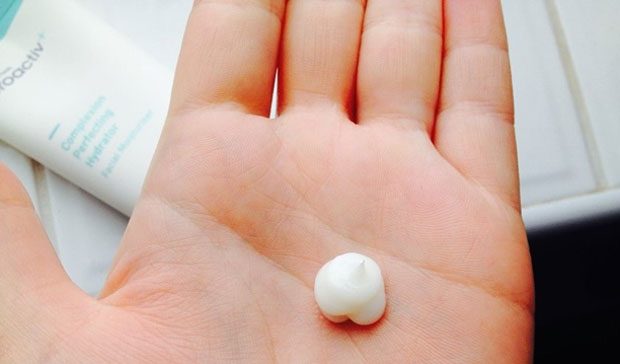 The Complexion Perfecting Hydrator also contains salicylic acid to clear up existing spots, prevent new ones and reduce the appearance of pores. It's also designed to help reduce redness and irritation. It contains a brightening complex to make skin tone more even and complexion more radiant. At the same time, it absorbs excess oil and leaves skin matte and smooth.
It's a nice thick, but light, texture that is easy to apply and absorbs relatively quickly.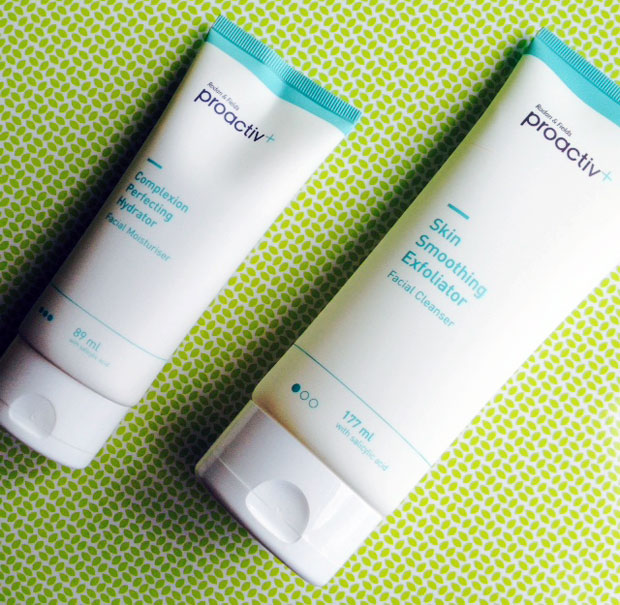 For the first couple of days my skin was happy with these products but soon I realised they were too strong for my skin. First they made me break out in places on my face where I usually don't get spots and then my skin went really dry. I think the combination of salicylic acid and benzoyl peroxide is a bit too intense for my skin type.
I experimented a bit and found that my skin is okay when I use the products separately a couple of times a week but I can't use them the way they are designed to be used — as a system.
I know both salicylic acid and benzoyl peroxide are great acne fighters so I'm sure the products can be very efficient if you have the right skin type but they did not work well for me. The products feel really nice when you use them too, but for me it was just not the right strength formula. You can also check out this review from Pierre Michel Beauty for another opinion about this product.
Read more on Proactiv.co.uk. The products are also available from Amazon.co.uk.
I was sent these products for this review. As always, all my reviews are 100% honest and all thoughts and opinions my own. Contains a sponsored link.