Pug Pup Prints Review & Giveaway | Win a framed print!
|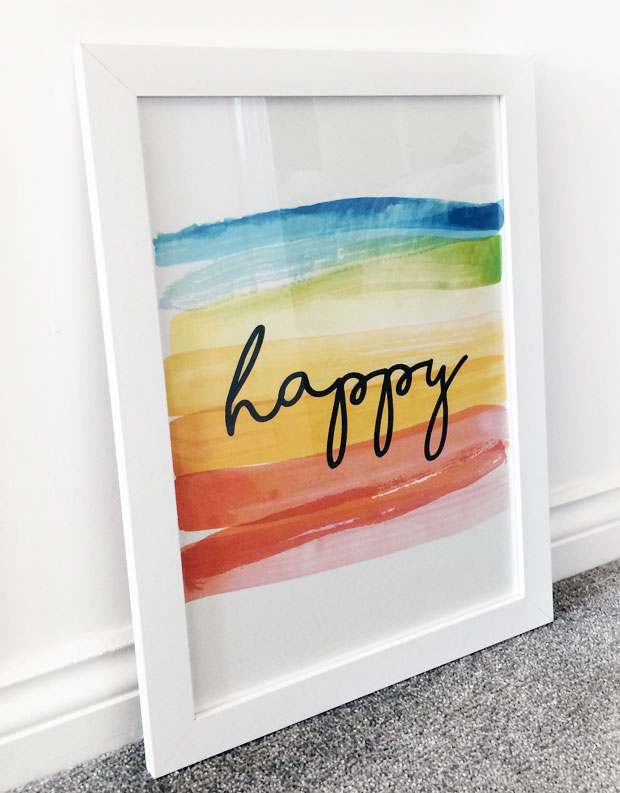 Pug Pup Prints Review & Giveaway | Win a framed print!
Unique artwork on the walls make a big difference to your house and adds personality to your home. With a newbuild house that we've only been in eight months, we still have quite a few blank white walls that need a pop of colour.
We've got a few new framed prints and canvases waiting to be put up. I'm just playing around with their locations at the moment. One of our new framed prints is this gorgeous rainbow print from Pug Pup Prints. Pug Pup Prints is a personalised prints business and you can order and personalise prints directly on the website or via the Pug Pup Prints Etsy shop.
I chose this print as our girls are rainbow obsessed and we love bright colours. It's originally a Pride print (see photo from Etsy below) but I asked Jodie of Pug Pup Prints to personalise it to Happy for us instead which was not a problem at all. I'm trying to focus our household on happiness and good moods as we are currently struggling with our three-year-old's behaviour.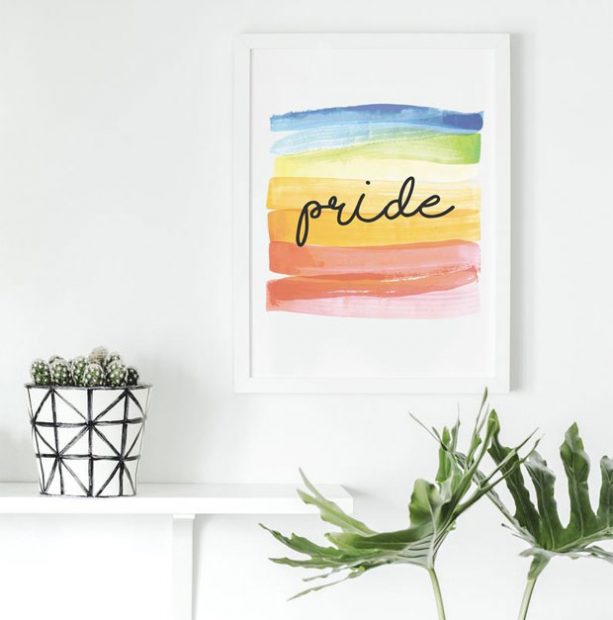 I love the orignial Pride print too and I think it works really well with the word happy too! Hopefully subtle happiness reminders around the house will help our toddler.
With Pug Pug Prints, you can choose to order your prints as digital downloads, prints or framed prints in A4 or A3 — whatever suits you best.
I really love our new print! The quality of the print is brilliant and the frame it came in looks great too! A perfect pop of colour for our house.
Giveaway: Win a framed print from Pug Pup Prints

For a chance to win a personalised framed A3 Pug Pup Print of your choice , enter my giveaway through my Rafflecopter below. Terms & Conditions apply. UK Entrants over the age of 18 years only. The giveaway will end on the 20th of September 2019.
We were sent a print for this review. As always, all my reviews are 100% honest and all thoughts and opinions are my own.