Do I Really Need A Changing Table?
|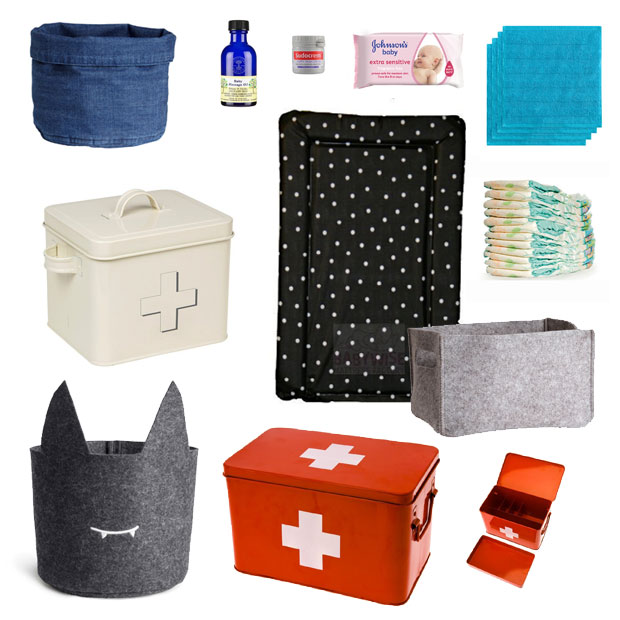 Do I really need a changing table? This was a question I asked myself when I was pregnant and I decided the answer was no. You really don't need a changing table. They are usually big so they take up a lot of room and most of us do not have space to spare.
The main reason you don't need one, though, is that they are not that useful. Are you really going to run upstairs to change your baby every time? Do you really need that much space and storage just for nappy changes? Also remember that changing your baby on the floor is much safer, since they can't fall off anything.
Our solution is this:
Downstairs we have a wipe-clean changing mat and a metal box that we store the essentials in: a few nappies, a packet of wipes, nappy sacks, some nappy rash cream, baby oil and some face cloth towels. The small towels are really useful to put under your baby's bum in case he or she decides to pee mid-change. Primark have really cheap ones!
A metal tin looks really lovely to have out but a fabric or felt storage box would look really cute too.
Denim fabric storage £4.99 / White Metal First Aid Tin £8.46/ Round felt storage with ears £7.99 / Changing mat £7.79 / Red Metal First Aid Tin £23.43 / Rectangular felt storage £7.99
Baby massage oil / Nappy Rash Cream / Baby Wipes / Face Cloths £4.99 / Nappies
Upstairs we keep a small changing bag with a travel change mat and in the bag we keep some wipes and nappies. When we are out and about we just use our free changing bag from Boots.
Easy! We have been doing this for 8 months now and we have never wished that we had a changing table.
Do you have a changing table or do you have a different solution?