Fast Drying Cloth Nappies / Reusable Nappies That Dry Quickly
|
Fast Drying Cloth Nappies / Reusable Nappies That Dry Quickly
Washing and drying cloth nappies in the summer when the weather is warm and dry is a breeze but when autumn and winter comes around, it can be a struggle to get your nappies to dry quickly enough without the use of a tumble dryer.
There are things that you can do to speed up drying like using a fan near your washing, hanging things high up or near radiators. On windy days, it really helps hanging nappies outdoors too even if it's cold.
There are also some reusable nappies that dry quickly which is what this blog post is all about. I have a few favourite quick drying cloth nappies that I reach for a lot during autumn / winter as I know they'll be ready to use again quickly and not take up valuable space on the airer for too long.
The Best Quick Drying Cloth Nappies
GroVia Hybrid Shell with No Prep Soaker Pads
I'm so happy that I decided to try these. The GroVia shells are so lovely! Their stretchy and just fit really well without any effort. They have a mesh inside to make it easier to reuse the shell and come with popper or velcro fastening. I have popper ones. The No Prep Soaker pads popper into the shell and are brilliant! I boost with a Kit & Kin booster as it fits very well in between the layers of the No Prep Soaker Pad. There are also Cotton inserts available but they don't dry as fast.
These open up to speed up drying and I hang them on the corner of my airer indoors and they're ready to use in a day or so. These are my fastest drying nappies and the shells and the Kit & Kin boosters dry quickly too.
Little Love Bum QUICKDRY All-in-One
This is another nappy that I'm pleased to have found as it also dries quicker than most. This is an AIO too so really easy to use. I boost these too to make them last on the bum for longer and the perfect boosters for these are Bare&Boho bamboo boosters or Size 1 Thirsties Inserts.
The nappy itself features a synthetic absorbent part that's sewn into both ends of the nappy but open underneath to speed up drying and to allow for boosting. This is where I add a booster and I also hang these up to dry on the corner of our laundry airer to open up the nappy fully to speed up drying. I also turn it inside out after some time. These nappies have good drying time too but they're not quite as quick as the GroVia No Prep inserts!
Buttons Flats with Covers
Flats and covers are one of the most quick drying options when it comes to reusable nappies. Buttons Flats are super thin but very absorbent when folded into a padfold. You can double them up for heavy wetters or add a booster like Little Lamb Triple Layer Bamboo.
Little Lamb shaped hemp boosters work well under the flats too.
I like to use my Buttons flats with Buttons Super covers which are great covers for flats. In the photo, you can see it with a Close wrap which is also a good fit. Alva wraps work well too and are very budget friendly.
These flats are super thin so dry quickly (especially outside on a windy day!) but because they are very big, they also take up a lot of hanging space on the airer compared to other nappies.
This feels like a classic quick-drying nappy for me – probably because it was one of the first types I used and I quickly noticed how fast it dried compared to other brands. Bambino Mio Miosolo is a Velcro All-in-One nappy so it's super easy to use and makes a good nursery nappy option too.
The sewn-in insert is made from microfibre and pulls out of the nappy which speeds up drying a lot.
To make the nappy last longer on, I like to add a Little Lamb Size 2 Triple Layer Bamboo Booster. They make a huge difference!
Alva Baby Pocket Nappies are also a quick drying option that's very affordable too. You can read my full review of them here.
Conclusion
All the options above are brilliant fast drying cloth nappies with different features that suit different people. I boost all of the above as I have a heavy wetter but some babies or younger babies might not need a booster.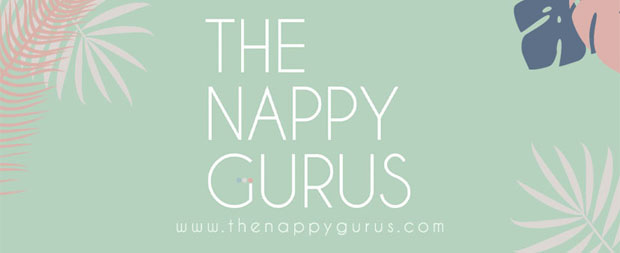 The Nappy Gurus Discount Code
If you're shopping with The Nappy Gurus, you can use my discount code AMUMREVIEWS for 10% off your order. Excludes already discounted bundles and the brands Thirsties and BumGenius. The code is always valid and can be used over and over again. There's no expiration date.
The links above should apply the code and discount automatically but you can also apply it at the checkout.
All the nappies and boosters above except for Little Love Bum Quick Dry nappies are available from The Nappy Gurus.
Click the image above to see more Cloth Nappy related articles!