Totsbots Swim Tots Reusable Swim Nappy Review
|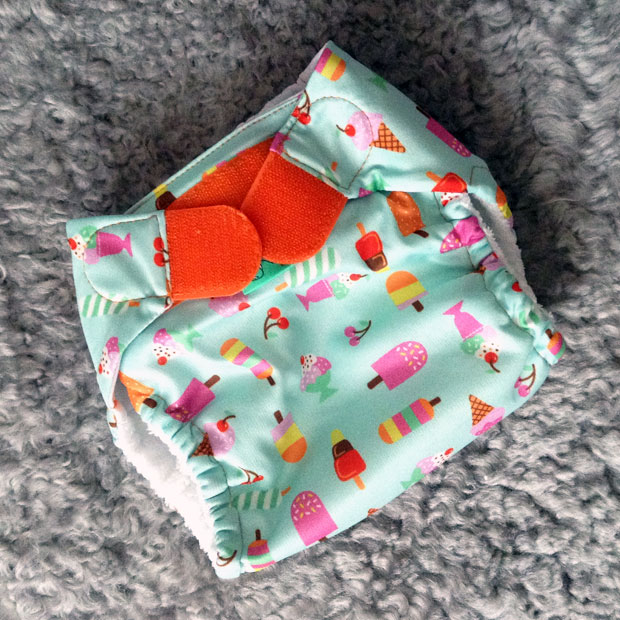 Totsbots Swim Tots Reusable Swim Nappy Review
We currently do not have the capacity to use reusable nappies full time but using a swim nappy is definitely easy and I will not go back to disposable ones. We have this beautiful one called Swim Tots by the British nappy manufacturer TotsBots that we got from PlushPants.co.uk. Just look at that print and the beautiful colours! I never thought I could be so excited about a nappy, but I am.
DISCOUNT CODE + UPDATE: These are no longer stocked by PlushPants but are available from The Nappy Gurus here where you can enjoy 10% off with my discount code AMUMREVIEWS.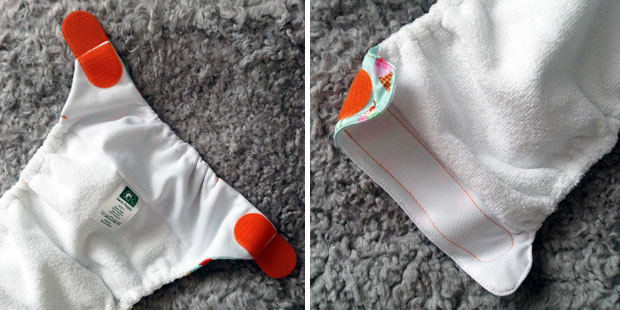 Totsbots Swim Tots Reusable Swim Nappy Review
Other than being really pretty, this swim nappy is also very well designed when it comes to the fit. It's made from stretchy fabric and is elasticated around the waist and the legs to ensure a snug yet comfortable fit. The inside is made from soft terry cloth to catch any poos if one were to happen whilst swimming. The Velcro-style fastening tabs are really easy to use and you can have the nappy on or off in seconds. The tabs are also great because you can adjust the size simply by changing where you put them. This means the nappy will last you a very long time!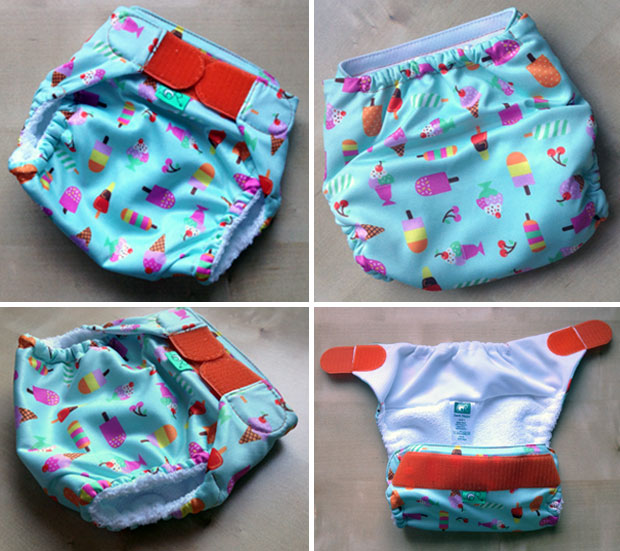 This lovely swim nappy comes in two sizes: size 1 fits from 10-20lbs (approximately 4.5-9kg), size 2 fits from 20-35lbs (approximately 9-16kg). We have size 2 for our now 15 month-old daughter and we've had the nappy for a couple of months. It fits really well and it looks like my daughter will comfortably be able to wear it until the end of the summer at least.
The Swim Tots nappy washes really well and still looks brand new. The quality is great and I'm sure we'll be able to use it for future babies, too. The washing guidelines are 40° C and line drying. The nappy is made from polyester and made in the UK.
One of these nappies costs £9.95 from PlushPants.co.uk so if you go swimming often you will definitely save a lot of money using a reusable swim nappy and they're much better for the environment and your baby's skin too. The nappy is available in two beautiful designs: this ice cream one with orange tabs and one with camper vans and green tabs.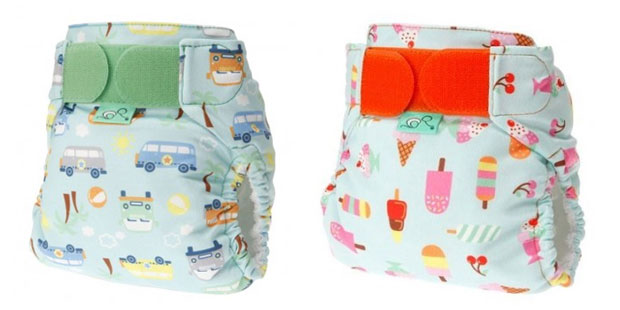 We were sent this nappy for our review. As always, all my reviews are 100% honest and all thoughts and opinions are my own.