Recipe: Crunchiest Ever Christmas Roasties
|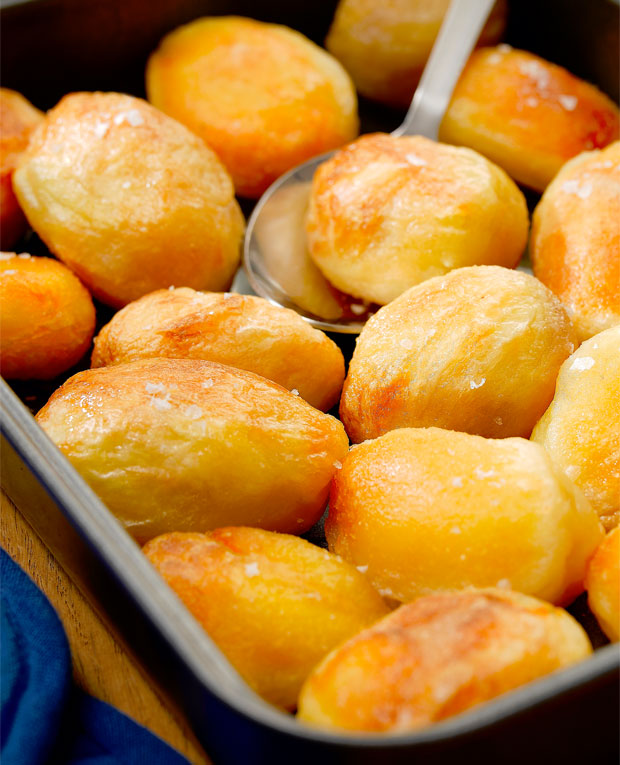 Recipe: Crunchiest Ever Christmas Roasties
Want to make sure your roast potatoes get 10 out of 10 from the whole family on Christmas day? Well look no further! Follow Crisp 'n Dry's simple step-by-step guide for creating the crunchiest ever roasties and you'll be the toast of the whole table, giving you the perfect excuse to put your feet up for the rest of the day!
What You'll Need
1kg Maris Piper potatoes, peeled and quartered
100ml Crisp 'n Dry cooking oil
2 tsp flour
1 tsp salt
How To Do It
Heat the oven to 200°c / gas mark 6.
Put the Crisp 'n Dry cooking oil in a roasting tin and place in the oven to heat.
Put the potatoes in a large pan and cover with water.
Add 1 tsp of salt and bring to the boil — cook for 5 minutes.
Drain the potatoes and give a little shake.
Coat in flour and then turn into the oil.
Cook for 20-30 minutes until very crispy.
Thank you to Crisp 'n Dry for this lovely recipe!