Recipe: Macaroni Cheese With Vegetables Inspired by Asda
|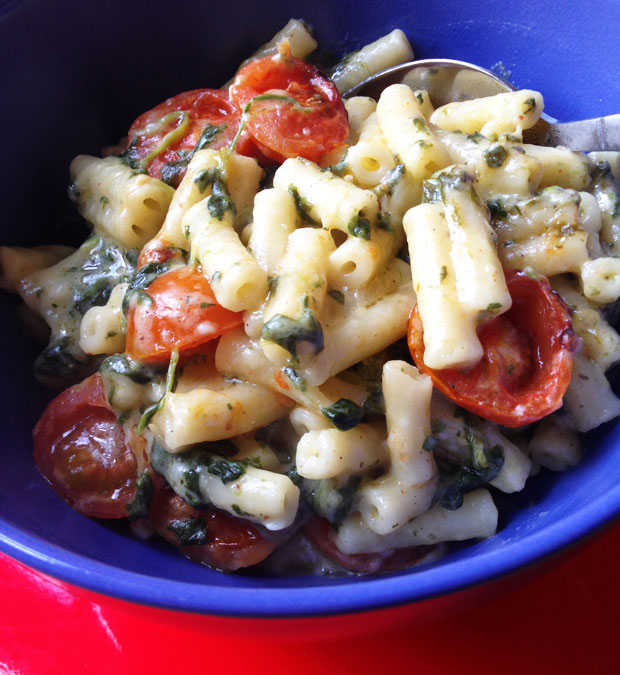 Recipe: Macaroni Cheese With Vegetables Inspired by Asda
After watching A Model Recommend's video "Macaroni Cheese with Mum's Eye View" a couple of weeks ago, I suddenly craved making some Macaroni Cheese myself. I have a bit of a history with the dish… I have only made it once before, about 9 or 10 years ago, and it's one of very few dishes that I have failed at. I don't know if I did anything wrong or if the recipe I used had too much mustard in it or if we just didn't like the combination of pasta with breadcrumbs on top. Either way, after that one time, I never made the dish again until now.
This time I took my inspiration from the Asda recipe in A Model Recommend's video and altered it a bit to fit us. I used more macaroni to make a larger dish, I omitted the breadcrumbs, added more cheese, used less milk, added a healthy amount of spinach and lots of cherry tomatoes. I also used Dijon mustard instead of mustard powder. It turned out to be very tasty!
Ingredients (6 generous servings)
450g macaroni
50g butter
40g plain flour
Cayenne pepper (as much as you like!)
Salt and Pepper
Nutmeg
1 tsp of Dijon mustard
500ml whole milk
300g Cheddar cheese, grated
100g of grated hard cheese or any Parmesan style cheese
350-400g of frozen spinach, thawed
1 packet of cherry tomatoes, washed and cut in half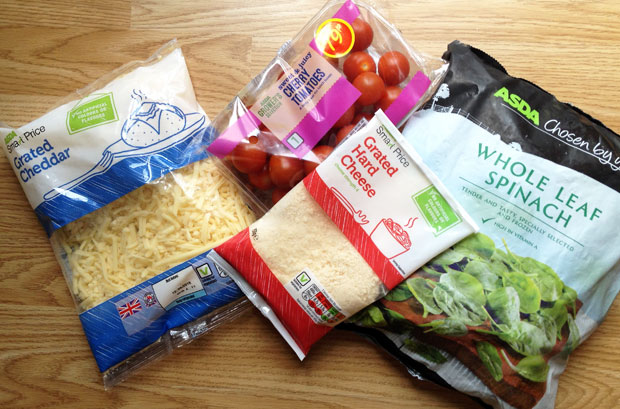 Method
Preheat the oven to about 175 degrees Celsius.
Make a white sauce by melting the butter, mixing in the flour and the milk while whisking. Keep whisking to keep it smooth as it thickens. Add mustard and cayenne pepper. I also added a bit of nutmeg, white and black pepper to my sauce. Add the spinach and stir.
Cook the macaroni according to the instructions. Add the macaroni to the sauce and add most of the cheese at this point, saving a bit for the topping.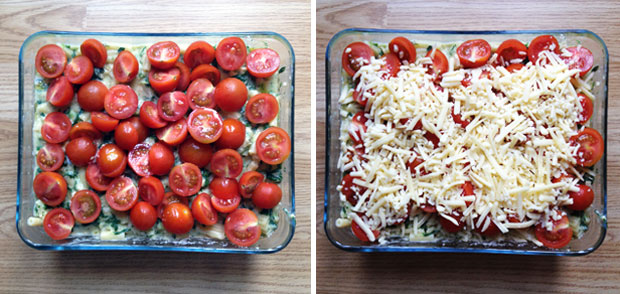 Scoop it all into an oven proof dish (I love mine from Pyrex which have lids so you can keep the leftovers stored in them after cooking too) and add all the cherry tomatoes and the remaining cheese to the top.
Bake in the oven until the cheese is golden and bubbly! Enjoy as it is or with a side salad.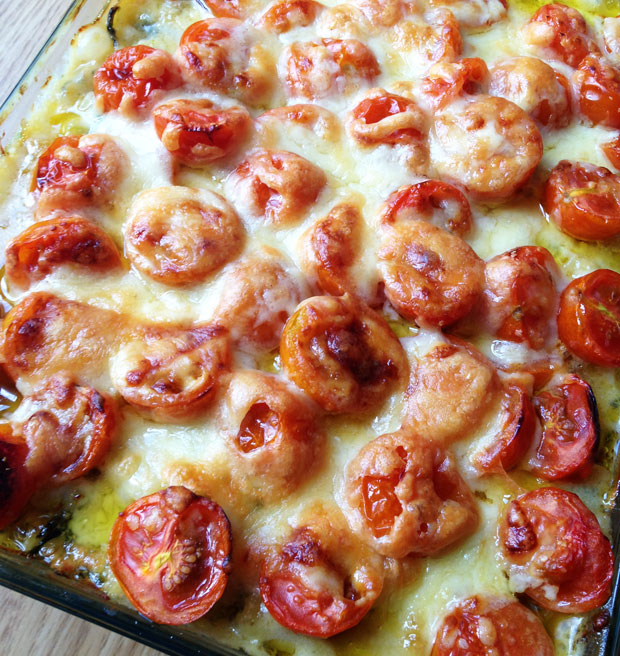 I'm so happy my Macaroni Cheese project went well this time and that it's actually a dish that I like. The addition of spinach and lots of tomatoes make it a bit healthier too. Next time I might add some garlic too and I might use cream instead of white sauce to make it even nicer! You can play around with which kinds of cheeses you use too — I bet goat's cheese would be lovely.