How to Make the Best Vegan Nut Roast this Christmas
|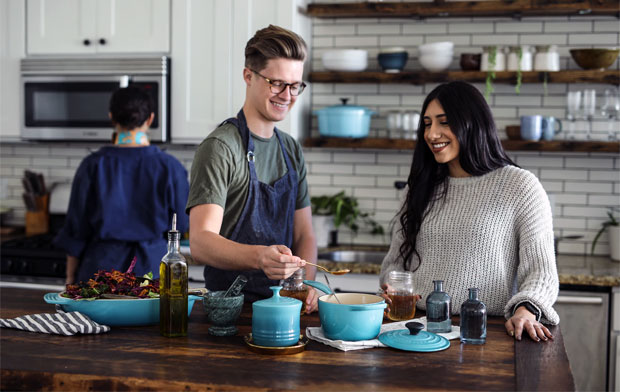 How to Make the Best Vegan Nut Roast this Christmas
This article is by Louise Palmer-Masterton who is founder of multiple award-winning restaurants Stem & Glory; hip and trendy but accessible plant-based restaurants, serving delicious gourmet vegan food from locally sourced ingredients, 100% made on site.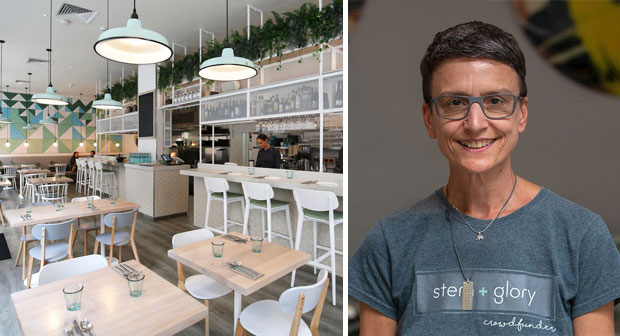 Thinking about making a nut roast for Christmas?
For many people Christmas celebrations are synonymous eating large quantities of meat, and more diverse animals, justifying them as 'treats' and 'it's only once a year'.
Some of my extended family still don't think Christmas is Christmas without a ginormous stuffed turkey on the table. Even among many flexitarians, there is still a commonly held view that a celebration meal isn't a meal without the main item being meat.
But I love a culinary challenge and am never more satisfied than seeing omnivores eating the vegan stuff over meat stuff! So, challenge accepted, how to create a Christmas menu which will have my omnivore family drooling and eschewing meat.
Here are my top tips for the best vegan nut roast dinner this Christmas: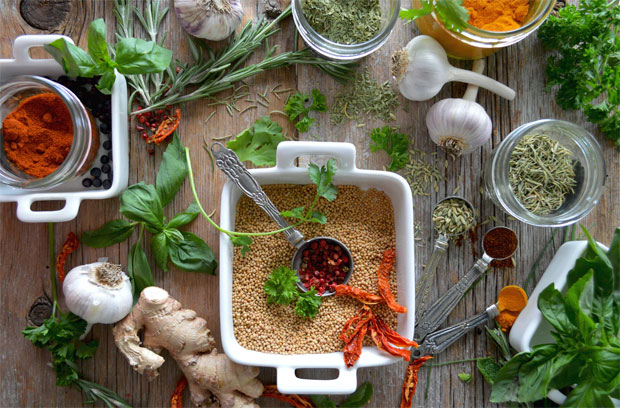 The Nut Roast
Over the past 35 years I have made many, many nut roasts. I'll share a little secret with you, I've only been truly satisfied with a few of them!
Based on experiencing many fails over the years, if you decide to nut roast, then I'll share with you a few secrets to success:
First of all, you have to make it look good. A few years ago I purchased a ring mould which works perfectly as a centrepiece, and turns any nut roast into a star. Even the plainest of nut roasts looks lovely turned out from a ring mould, and you can pimp up and decorate with rosemary, cranberries, and even holly.
Another secret to success is a succulent vegan nut roast that doesn't collapse when you slice it and isn't bullet hard (been to both many times). My tip for that is to use less dry nuts, in favour of chestnuts AND some chestnut puree. Adding things like grated apple gives a delicious depth of flavour as well as a great texture.
And finally – puff pastry. You can encase your whole vegan nut roast in puff pastry which instantly transforms if. If you are feeling even more daring, using a layer of mushroom puree on the pastry before encasing the roast turns it into an instant nut wellington.
You can even use pastry on your ring above. After turning out the roast, wrap with strips of puff pastry all around, decorating with pastry holly leaves, and bake again. Finishing the decorating with herbs, cranberries, or holly.
You could even step out of the box and create little individual nut roasts or wellingtons. There is also a movement away from nut roasts in favour of vegetable roasts and wellingtons instead of nuts, which gives a huge amount of new possibilities, head over to number four for that!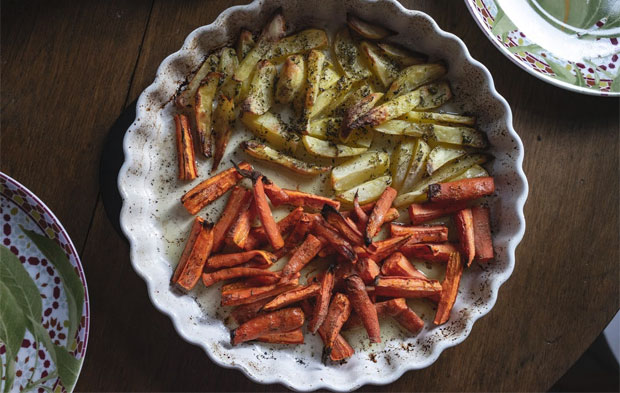 The Vegetables

If you're serving nut roast then it needs to have all trimmings – by that I mean great vegetables. My family loves a roast dinner. A veritable roast potato mountain is demolished by my two teenage children, with lashings of gravy (I'll come on to that later). It's a meal that is requested for almost every family occasion. But as someone that loves creative cooking, I need to find ways to satisfy that creativity in the kitchen, especially at Christmas. Innovation with veg and accompaniments is a great way to do this.
Here are some ideas to get you thinking:
Veg:
Alongside the roast potatoes of course, try celeriac mash; minted pea puree; maple roasted swede chips; potato, carrot and swede gratin; spicy sprouts or red cabbage with port and orange.
Accompaniments:
Home Homemade stuffing – this is a lot easier than you might think. Literally mix homemade fresh or semi dried breadcrumbs, with fresh and dried herbs, minced onion, salt, and a generous dollop of melted vegan butter. Bake for 25 mins. It's fabulous and delicious and so much better than shop bought.
Bread sauce – this is a real trip down memory lane for me. I remember my mum making this at Christmas. I loved watching her put the cloves into the onion, and braise gently in the milk for what seemed like hours, before adding the breadcrumbs. It's an easy dish to veganise, by using your favourite plant milk. My guess is many people don't bother with this anymore, but it's a lovely accompaniment to a vegan roast.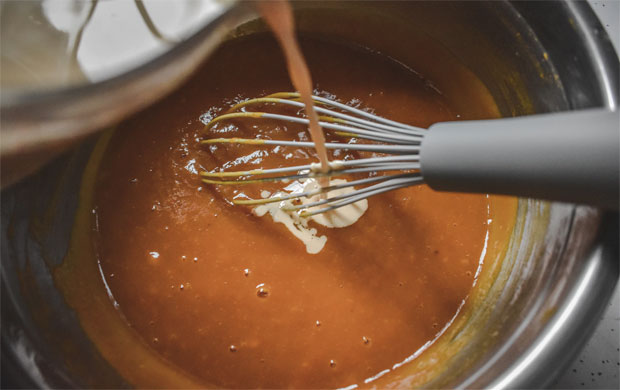 The Gravy
It's tempting to reach for the instant granules, but gravy can make or break a roast dinner, so if you just go for one of these five tips, make it this one! I developed my recipe for onion gravy many years ago, and I literally have to make quadruple portions of the stuff, it's so popular. And best of all it's super simple too. And guess what, never before has this been released, but here it is:
Vegan Onion Gravy Recipe:
I am going to give you a portion which makes 300 ml, which serves two people who love gravy. In my house I make four times this quantity for 6-8 people. So just multiply as you see fit.
Ingredients:
1 medium onion ( i like to use red onions)
1 tbsp olive oil
1 tbsp plain flour (you can use cornflour for a gluten free gravy)
1 tsp marmite
2 tbsp soy sauce
1 tsp balsamic vinegar
300 ml vegetable stock (I use one heaped tsp of marigold stock powder)
Halve the onion and cut into thin slices. Cook gently in the olive oil for 10 minutes until soft but not browned. Add the stock, soy sauce, marmite and balsamic. Mix the flour with 3 tbsp water until smooth. Add to the gravy mix and stir well. Bring gently to the boil stirring continuously, and simmer for 15 minutes stirring frequently.
Serve in a warmed jug, piping hot. In my house, the gravy is always the last thing to come to the table.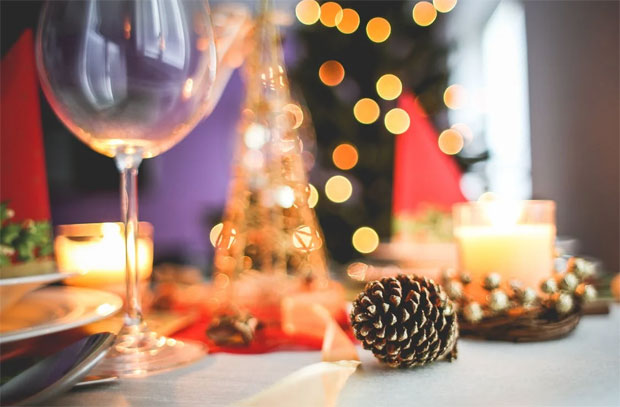 Having Compassion
I stopped eating animals for compassionate reasons. Increasingly people are waking up to the idea that non harming is the right way to live our lives on this planet.
Christmas is a time of caring and sharing, and for me what better time to consider compassion and our impact on others, in particular the other species with whom we share our planet. Whilst I am pro-choice, and everyone is on their own journey with this, we now know without doubt that we can sustain our human lives without the need to kill and eat other species. We also know that in making more compassionate choices in our daily lives, we not only save animals, we also reduce our carbon impact, and improve our health.
Wishing you a very peaceful and compassionate Christmas, with lashings of vegan onion gravy, of course.
Guest Article by Louise Palmer-Masterton.