Koopower Battery Operated Waterproof Fairy Lights | AD
|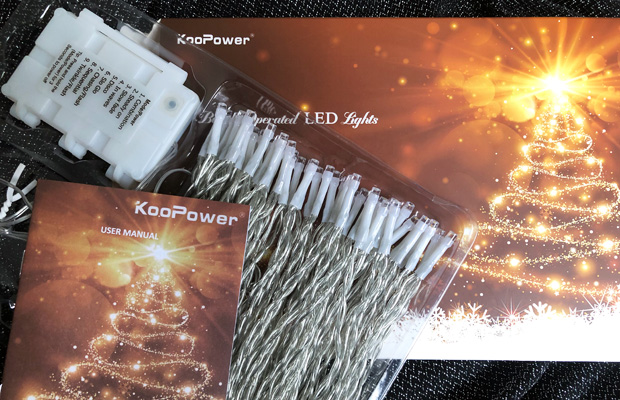 Koopower Battery Operated Waterproof Fairy Lights Review [ AD ]
It's beginning to get quite close to Christmas now and that means it's not only time to think about Christmas presents for your loved ones but also time to think about decorating your house for Christmas. Have you got everything you need? Is there anything missing? Check your Christmas decorations boxes and make sure you have what you need to create the festive, Christmassy home that you have in mind for this season.
Since we moved house, our Christmas decoration stash has been minimalised quite a lot as we donated the things we didn't use and love. I do still love the tradition of buying one new tree decoration (I'm particularly fond of rainbow Christmas decorations) each year so I will do that soon. There's not much missing for us but one thing that I remember needing without peeking into the Christmas décor box was some new Christmas fairy lights to decorate with in our living room.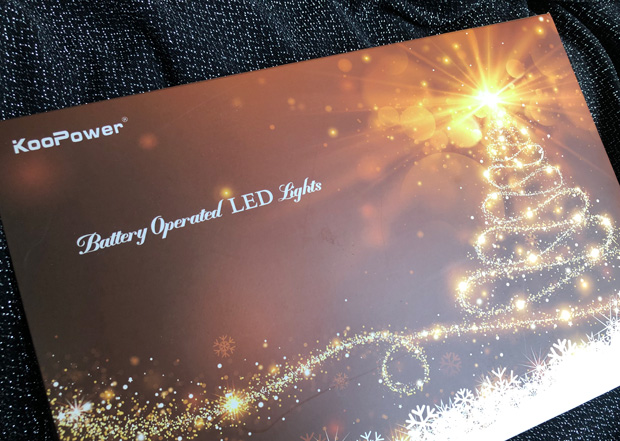 We have that sorted now with these Koopower Battery Operated Waterproof Fairy Lights so I can tick that off my list. These lights are ideal for setting up anywhere in your house to create a cosy atmosphere.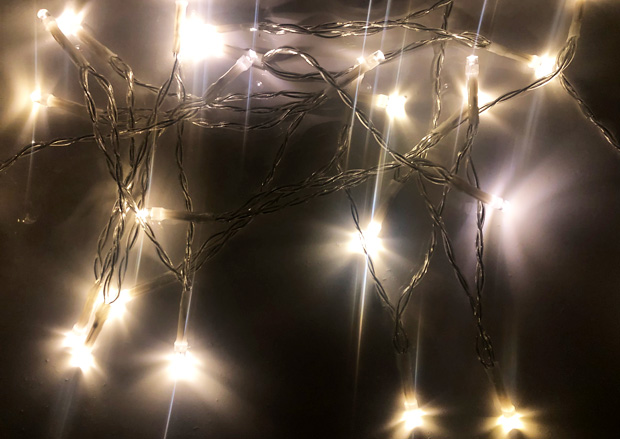 Since they are battery operated (3 x AA batteries), they can easily be placed anywhere without you having to consider where the nearest plug socket is. They are also dustproof and highly waterproof (to IP65 level) which means you can use them outdoors too – even in harsh and wet weather conditions like rain, snow, and fog. The battery box has a built-in rubber ring to enhance the waterproofing performance.
The transparent cable is 10m long and has 100 warm white LED lights. It's a great length that suits a variety of different uses. The lights are compact and portable and can be used wherever you are. I will definitely take them next time we go camping too!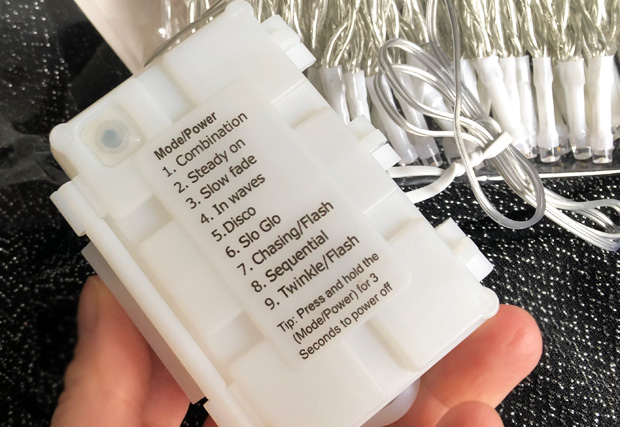 There are lots of different light effects to choose from depending on your style of your mood:
Combination
Steady on
Slow fade
In waves
Disco
Slo Glo
Chasing/Flash
Sequential
Twinkle/Flash
For me, I like it when they're just on when laid across our living room windowsill, but I love using the calmer effects when lights like these are on the Christmas trees. The kids love changing the settings and looking through the different light effects. It's easy to do with just the touch of a button. You use the same button to turn the lights off too, by holding it down for 3 seconds.
The Koopower Battery Operated Waterproof Fairy Lights have a built-in timer and memory function too. Using the TIMER mode of 6 hours on and 18 hours off every 24 hours, you can save lots of battery power and enjoy your lights over the whole Christmas season.
We love our new fairy lights from Koopower. They're easy to use, seem sturdy and look absolutely beautiful! I love the warm and gentle glow of the LED lights – they're a great way to make a room cosy in seconds! Perfect for Christmas and other festive occasions – I'm sure we will use these lights lots, in different places and for different events.
Collaboration.