Reef Miss J-Bay Women's Flip Flops 2015 Review
|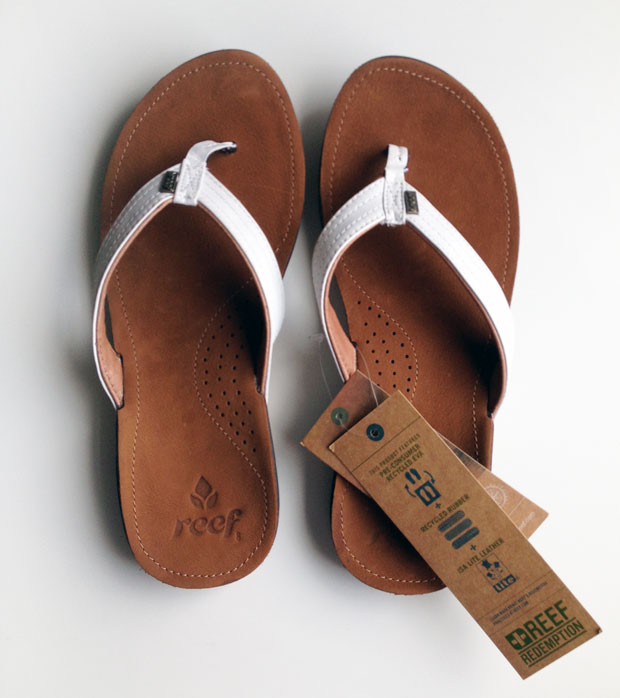 Reef Miss J-Bay Women's Flip Flops 2015 Review
These flip flops are by a brand called Reef and they are like no other flip flops I've ever had. I'm used to plastic flip flops that are uncomfortable and unpleasant but these are nothing like that.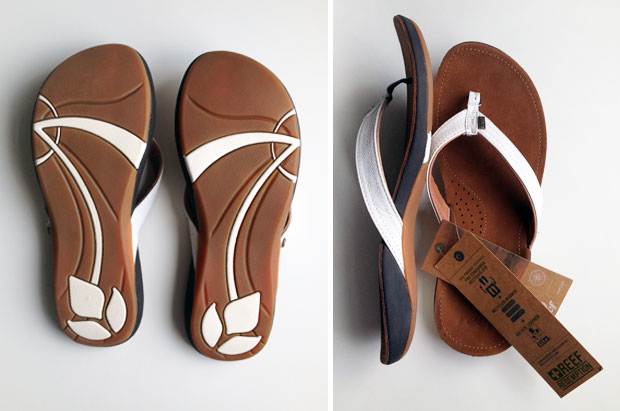 The Miss J-Bay Women's Flip Flops are of premium quality and made from environmentally friendly materials. The top is full grain leather and the outsoles are made of gripped rubber. The strap is padded and soft and the sandal footbed is shaped ergonomically with an anatomical arch that offers great support.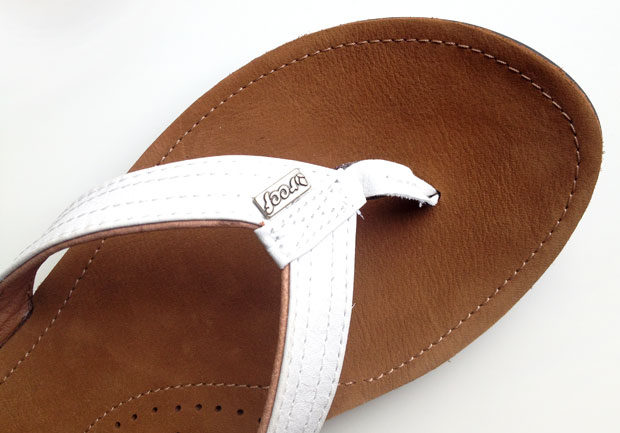 The strap bit is so important on sandals, especially on flip flops where a part goes between the toes. On these shoes it is soft and flexible and it doesn't cause any rubbing or pain unlike plastic flip flops.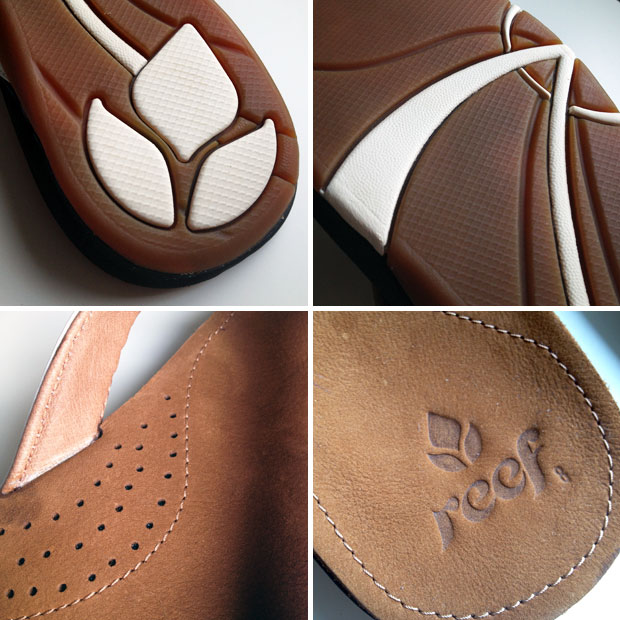 The outer sole is textured to ensure a steady grip. Even the design details look lovely on the bottom of the shoes! The footbeds are made from soft leather that is very comfortable and makes sure your feet can breathe. There are even some air holes. The soles are nicely finished off with a contrasting stitch and a discreet logo.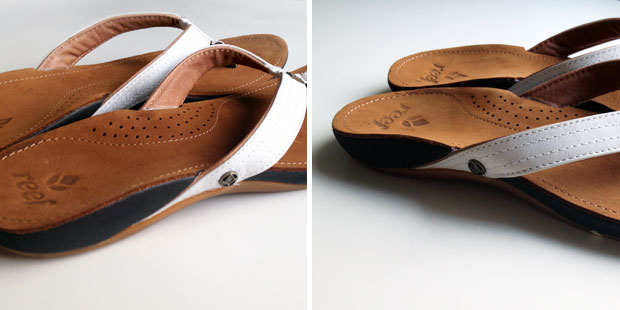 The shoes are easy to slip in and out of, but they stay put when you are wearing them. They are very comfortable and they look lovely too. The tan colour goes well with the white straps and the brown sole. The quality seems really good and since they are made from leather, I'm sure they are very durable and will last me many years to come. I have thrown out my plastic flip flops now that I have these beauties!
They are very versatile, too, and look good whether you're wearing a skirt, dress, summery trousers, shorts or just a bikini. They can definitely take you from beach to bar to dinner.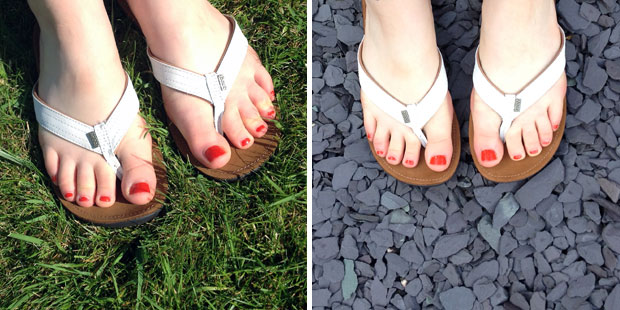 These flip flops are available from The Board Basement and the RRP is £54.99. Until the 1st of September you can enjoy 20% off their Reef sandals so now is a great time to buy. Use the code below at the checkout:
SUMFT20
I was sent these for this review. As always, all my reviews are 100% honest and all thoughts and opinions are my own.