Valentine's Day – Sweet & Tough Retro Date Night Outfit
|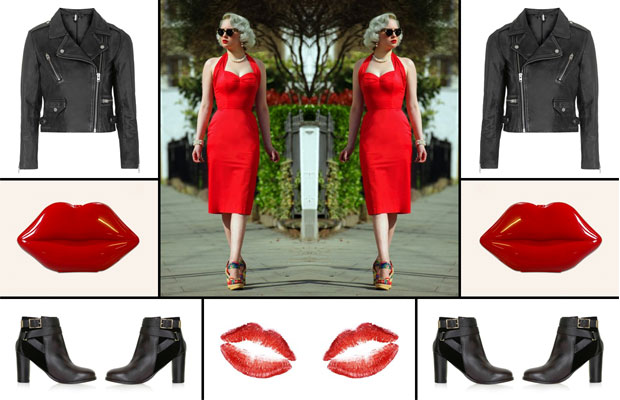 Valentine's Day – Sweet & Tough Retro Date Night Outfit
Valentine's Day is coming up soon and I don't know if we're going out or not yet but I still like to think about different outfit ideas. I've always been fond of retro fashion and the 50's pin-up style is sexy and romantic. I've wanted a red dress for ages now so that's why I've included this beautiful one from Vivien of Holloway in my dream retro date night outfit.
I like toughen up sweet dresses by adding a nice leather jacket and boots. I love the contrast! To match the dress, I've chosen a gorgeous, shiny lips clutch and to complete the outfit all you need is some red lipstick.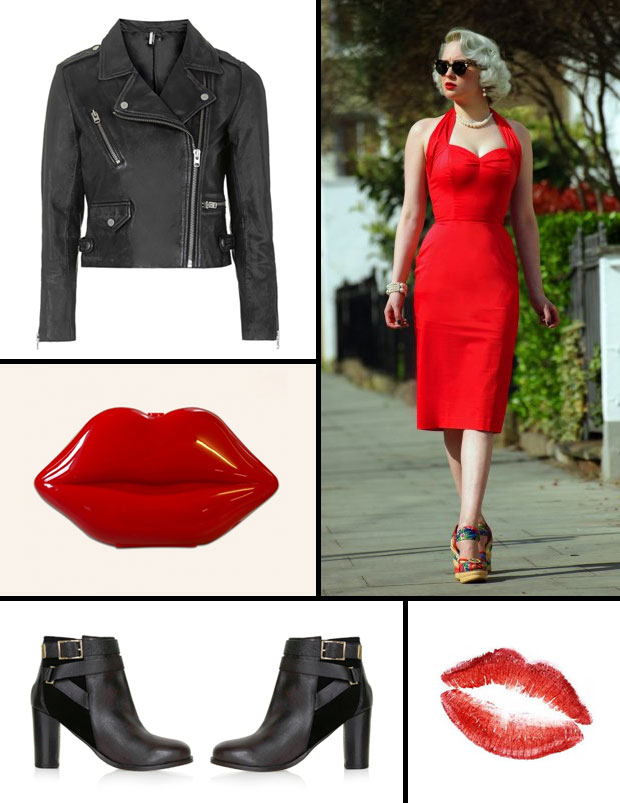 What does your dream Valentine's Day outfit look like?

This is a collaborative post.