Autumn Jewellery Update – A House of Fraser Wish List
|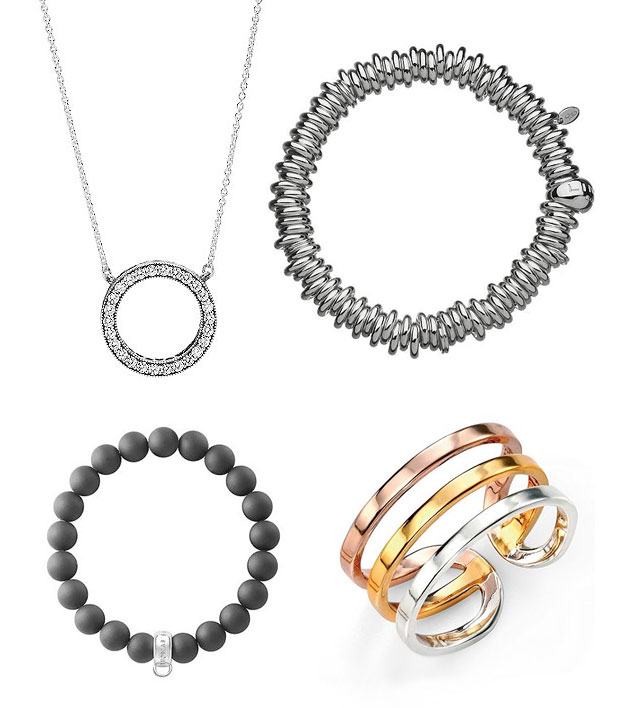 Autumn Jewellery Update – A House of Fraser Wish List
A new season comes with changes in how we dress and style ourselves. I tend to wear more jewellery during the colder half of the year to brighten up the dark and rainy months. For autumn I like darker colours and heavier designs that go well with autumnal materials like chunky knits and leather.
After browsing the House of Fraser Jewellery Hub I found some pieces that are definitely on my AW15 jewellery wish list.
I love the look of this Hearts of Pandora necklace (£85). I love the delicate chain with the heavier pendant. It's a statement piece but still dainty and beautiful too.

Bracelets are my favourite kind of jewellery and this Links of London Sweetie Bracelet (£175) is just my style. I love the uneven and effortless look. The second bracelet is a Thomas Sabo Charm Club Bracelet (£29.95) and the matte beads are so minimalist and gorgeous! Both these bracelets would work really well with a daytime or evening look, for business or pleasure.

Ever since I was on the hunt for my wedding ring, I've had a thing for three coloured rings. Russian wedding rings are often three colours tied together and something about it really appeals to me. I wouldn't have chosen it for my actual wedding ring but I would love to have a three coloured ring to use when I'm getting dressed up for a night out. This one is a Elements Silver Mixed Colour Ring (£39.75 – sale price) and I love its modern design.

This is a featured post.