Remescar Scar Stick Review
|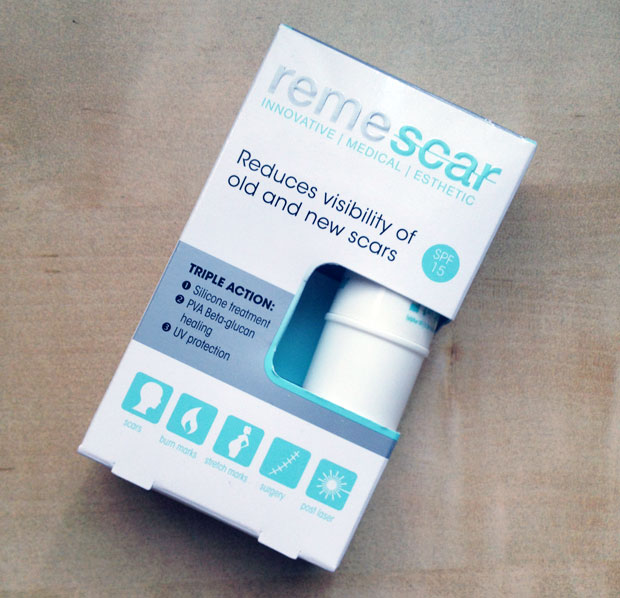 Remescar Scar Stick Review
This is a small silicone stick that leaves behind an invisible, transparent film that creates a thin but protective barrier to help scars heal and helps skin to maintain moisture levels.
The patented composition is based on three ingredients that are all clinically proven to have a positive effect on scars.
Silicone creates a film that hydrates, protects and restores the upper layer of the skin. It also stimulates collagen production, increases scar elasticity and reduces irritation such as redness and itching.
β-glucan has calming, protective and hydrating properties and is an excellent film former which helps to accelerate the wound healing properties.
The product also contains strong UV filters which are very important for scar healing. For optimal healing, you need to protect your scars from UV radiation. Remescar Scar Stick has powerful UV-A and UV-B filters.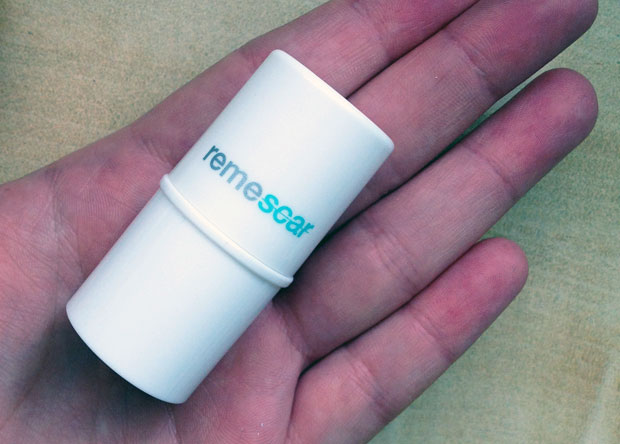 Remescar Scar Stick helps reduce both new and old scars by smoothing and softening the scar tissue. It also helps restore the skin to its normal colour and texture. You can use it all over the body and the face. You can even wear it under make-up. It's easy to apply and is completely invisible. It's a small and very portable product that you can easily take with you so that you can reapply throughout the day if needed. This scar stick also relieves burning, tingling and itching.
For best results, use the product twice a day for 2-3 months to treat scars. Only use on closed scars that are clean and dry. You apply it gently on the affected area and around the border of the scar. There's no need to rub hard — the gentle approach work best here.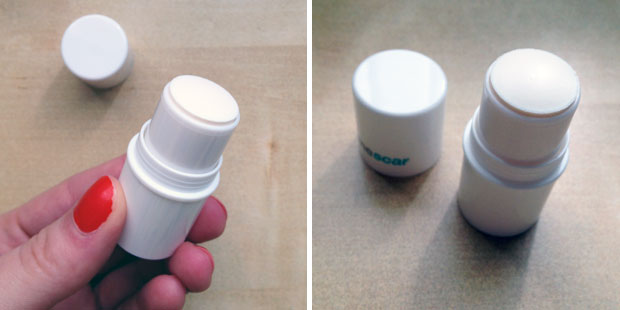 You can use the Remescar Scar Stick on regular scars, burn marks, stretch marks, surgery scars and post laser scars. Ever since I tried the Remescar Silicone Stretch Mark Cream, I've been wanting to try this stick on old and new acne scars. The product is a good size for this kind of usage since the areas treated are so small.
I've noticed an improvement in colour of my old marks and also found that the product really helps to heal fresh marks after spots too. I had some annoying spots that I had to pick and usually it takes them a couple of weeks to heal properly but using the scar stick on them halved the time, at least.
I love the UV protection! I think it's essential when it comes to scar healing and it's brilliant to have it incorporated into a scar treatment product. The stick feels nice on the skin when you use it — a bit like a hydrating lip balm.
The downside of this product is the price tag. It usually costs £19.99 in Boots which is a lot for a 5.4g stick. If you use it on other areas than your face, you will run out quickly. For a facial acne scar treatment I don't think it's too bad though since it really makes a difference, at least for me. It's currently on offer on Boots' website — 1/3 off all Remescar products so it's only £13.33 at the moment which is a more reasonable price.
I would love to try the spider veins treatment from this range, too. I have a few on my thighs that I would really like to reduce. Visit Remescar's website for more information.
I was sent this product for this review. As always, all my opinions are 100% honest and all thoughts and opinions are my own.