Remescar Spider Veins Treatment Review
|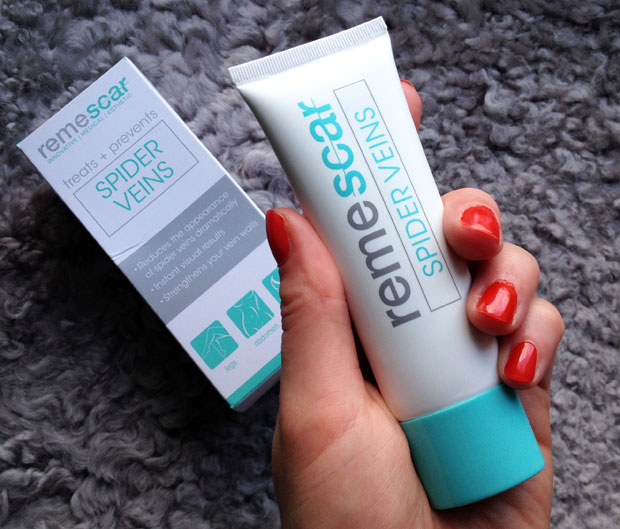 Remescar Spider Veins Treatment Review
Spider veins are small dilated blood vessels near the surface of the skin. They're usually purple, blue or red in colour. Spider veins are similar to varicose veins but are much thinner and not palpable. They are not dangerous at all but can affect self-esteem.
I have one spider vein (self-diagnosed) on my right thigh. It's about an inch long and most people don't notice it but I can sometimes get a bit self-conscious about it when I'm in a bikini for example. I have very pale skin so I think the blue vein stands out quite a bit. I've had it for as long as I can remember but it probably showed up in my early teens. The area around it is sometimes a bit sore but other than that it doesn't cause me any problems and I'm lucky to only have the one as 70% of women and 40% of men suffer from chronic venous diseases in one form or another and as many as 80% of the UK population aged between 18 and 64 have spider veins.
There are many things that could be the cause of spider veins such as age, medical history, genetics, lack of movement, pregnancy, trauma, sun exposure or obesity. It must be genetic for me, but it is a bit strange that I have just the one.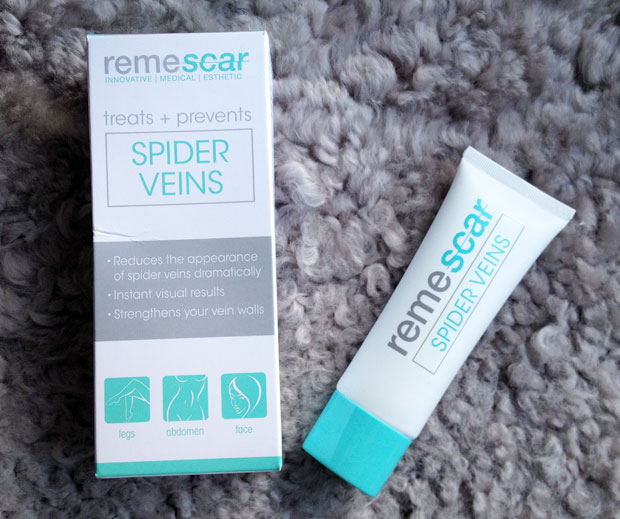 Remescar Spider Veins is a unique medical treatment that is clinically proven to help the healing and prevention of spider veins. It forms a long lasting protective shield over and around the affected area which means the cream has a prolonged contact time with the skin and therefore the healing process accelerates.
An independent study showed an instant decrease in redness after just one application for many patients. The formula contains Microlens Coated Crystals which instantly give the skin a smoother appearance with less imperfections. Remescar Spider Veins helps repair weak vein tissues and reduces the vascular discolouration, too.
By providing structural support, Remescar Spider Veins will also prevent the formation of new spider veins and increase microcirculation.
I've been using the product for a few months now, nearly three, and have applied it morning and evening most days. You just apply it to the affected area and you don't need to rub it in.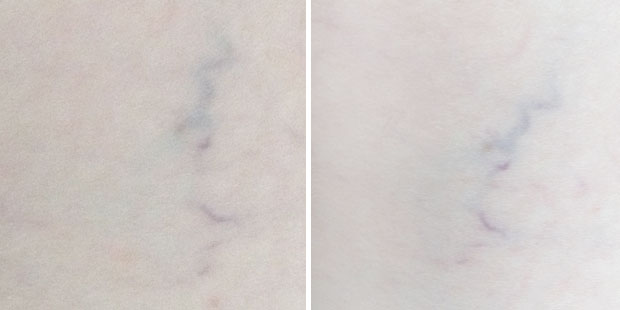 The photos above show before and after. Though the actual vein looks almost the same — maybe slightly fainter at the top — the skin around it looks smoother and more even toned. My spider vein has not disappeared but it might fade a bit more with continued use and the skin around it definitely looks better.
Find out more on the Remescar website and buy from Boots or Amazon.co.uk. Don't miss my other Remescar reviews.
I was sent this product to trial it for this review. As always, all my reviews are 100% honest and all thoughts and opinions are my own.