Nelsons Calendula Cream Review
|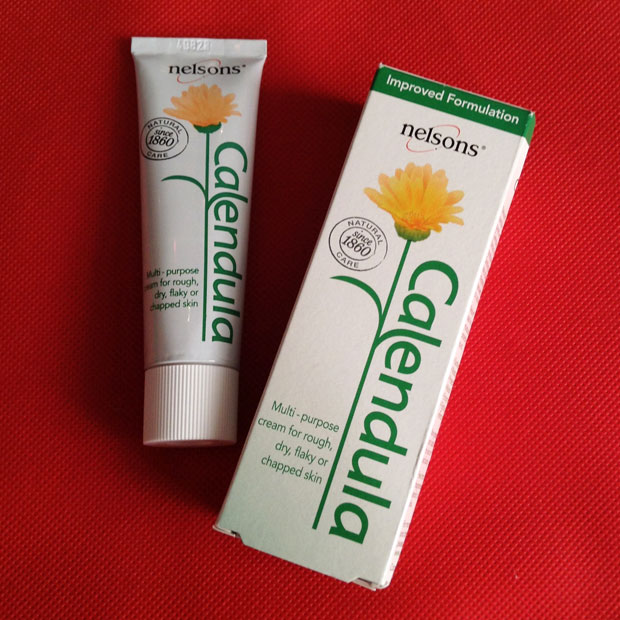 Nelsons Calendula Cream Review
My hands and face always get dry during the coldest months of the year. The winter air seems to suck the moisture out of my skin and it's been quite windy recently and that makes it even worse.
I'm so glad I got the opportunity to try Nelsons Calendula Cream now — the timing couldn't have been better! My hands were chapped after travelling and spending too much time in the cold and my face was dry fro the icy winds. The heating inside has not helped my skin either!
I treated my hands and face to an intense moisturising session using this cream and my skin is so much better. I massaged the cream into my hands a few times during the evening and before going to bed and also used it on my face and in the morning all the redness was gone and the dryness, too! I have a few cracks in my knuckles left but they nearly healed overnight. Amazing!
I love that Nelsons Calendula Cream is such a light cream. I absorbs really quickly so your skin is not left sticky yet the cream is very moisturising and healing. This is thanks to the calendula which has been used for many years because of its known skin soothing properties.
It can be used on your face, hands and body — wherever you are suffering from dry, chapped, sore or rough skin and need some TLC.
Nelsons Calendula Cream is one of my new winter essentials!
Nelsons Calendula Cream can be bought from Boots, independent pharmacies, Holland & Barrett or online from Amazon.
I was sent a tube of cream for this review. As always, my reviews are 100% honest and all thoughts and opinions my own.