The Brilliant & Gentle Acne Products that Really Work
|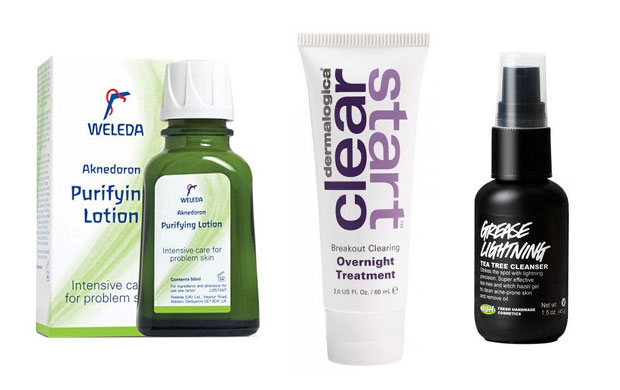 The Brilliant & Gentle Acne Products that Really Work
For many years, I've had hormonal breakouts and I have tried lots of different products from all kinds of shops and in all kinds of price ranges trying to find the ones that could clear my skin. I've tried loads that don't work at all and some that have really irritated my skin and made it very sensitive at times. It is well known that the same product can fully heal one person's skin and at the same time totally damage someone else's. It is worth to spend some time finding a great acne treatment while experimenting with different products. You have to have a gentle approach to your skin as it is already difficult to handle
In the past couple of years, I've finally found a few products that really work for my skin and help it stay clear and spot free. I don't use all of these all the time, but I do keep them in the house and use them when I feel a breakout coming or if I already have some spots that I want to clear up quickly. I can always count on these products working for me and I hope this post will help others discover these amazing finds. They're all very gentle and work well on sensitive skin too.
Weleda Aknedoron Purifying Lotion is a mildly astringent, all natural, intensive spot treatment that helps regulate skin and soothe away blemishes. It's amazing and dries up spots so quickly! Works really well as a preventative treatment too. This product is all natural so safe to use during pregnancy and breastfeeding. Read my full review here. Available from Amazon.co.uk for £9.95.
Dermalogica ClearStart Overnight Treatment is a soothing and hydrating overnight spot treatment suitable for skin with acne or breakout prone skin. It's designed for teenage skin but works well on my late twenites skin too. Amazing for preventing spots! Available from Pure Beauty for £13.10.
Grease Lightning from Lush is another completely natural product that will nip any breakouts in the bud without irritating the skin around them. It's an infusion of antibacterial and antiseptic rosemary, thyme and tea tree, as well as antioxidant-rich grape juice and witch hazel, which is astringent and anti-inflammatory and is said to soothe redness. I use this all over my face as a serum around the time that I expect my skin to break out. If you feel a spot coming, dab some of this on the area to help prevent it. It's completely safe to use during pregnancy and breastfeeding. Available from Lush for £6.50.
What's your best skincare tip for acne prone skin?
This post contains affiliate links and a sponsored link. These have not impacted the product choices in this post at all — they're all products that I've been using regularly for many years and truly love and have chosen and paid for myself.