Review and Giveaway: Scholl Foot Care Products
|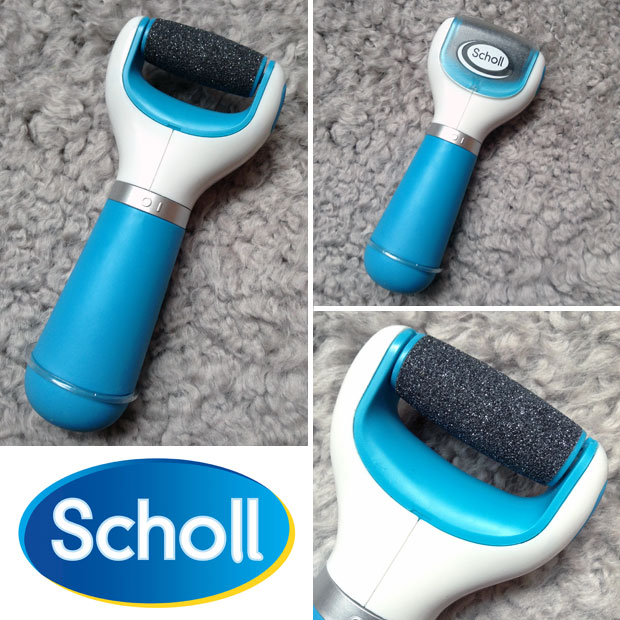 Review and Giveaway: Scholl Foot Care Products
The Scholl Velvet Smooth Express Pedi is an electronic foot file that buffs away hard, dry skin instantly and leaves you with visibly soft and smooth feet after just one use.
Foot care has never been as easy and effortless! I love it when my feet are soft but I never feel like I get the result I want from just my regular manual foot file. It always takes ages and quite a lot of work.
The Velvet Smooth Roller Head on this device has long lasting micro-abrasive particles with finely ground diamond crystals that quickly tackle dry and rough skin to reveal fresh and smooth feet.
It's very easy to use, too. Just hold the ergonomically designed soft touch handle, turn it on and move the rotating roller head over the soles of your dry feet. It only takes a few seconds for each area of the foot. Just keep moving it around until you are happy. Use it over the bath or a towel to catch the dead skin. Or you could use it in the garden!
Rinse your feet after use and follow with a foot moisturiser.
The device is battery-operated and comes ready to use with these included. You can buy replacement heads and they come in different types: regular, extra course and fine. It has a handy cover to protect the roller head when not in use.
I love this gadget and can't see myself using the manual foot file for as long as I have this! It works so well and so quickly, too.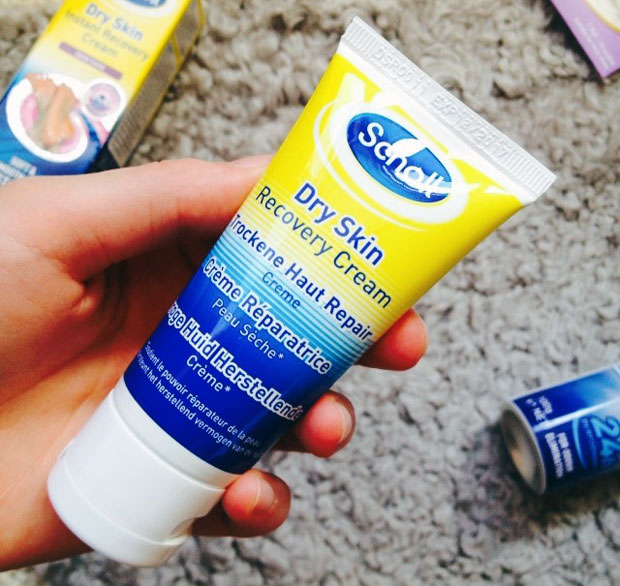 The Scholl Dry Skin Instant Recovery Cream is an exfoliating and moisturising cream for dry skin on feet. It contains urea, glycerin and alumina and is very hydrating and healing. It's a non-greasy formula that absorbs quickly. It works by getting rid of dead skin cells and moisturising deeply.
It's meant to be used daily on clean, dry feet. Gently massage it in until it's fully absorbed and focuse on dry skin areas. Feet feel softer and smoother after just one application and the hydrated feeling lasts for up to 24 hours.
I like to use this cream at night after my shower when getting dressed in my pyjamas. I sit down and pamper my feet for a few minutes, then slip on some soft cotton socks to lock in the moisture even more. It's a light, yet rich, cream that is quick to massage in which is perfect for summer feet. The scent is faint and fresh.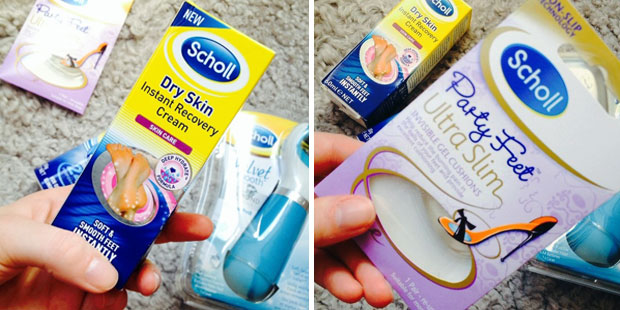 Party Feet Ultra Slim Cushions by Scholl are thin gel pads that you slip into your shoes to make high heels more comfortable. They are transparent, non-slip and will cushion the impact of the ground and prevent the burning pain in the balls of your feet.
I actually don't have any high heels to try these on at the moment so I'll save them for when I do. I tried to put them in my high heeled ankle boots but it was too difficult to get them in the right position since I couldn't see what I was doing. Regular high heels, as in party shoes, would be much easier! I have used these before in high heels and remember that they do really help make your shoes comfortable so that you can happily wear them all night or day.
I just gave my last pair of party shoes to the charity shop when I had a clear-out and I do need to go shopping for some new ones that fit my current lifestyle. I really like the Heel Shields too and use them in a few of my flat shoes to make them more comfortable.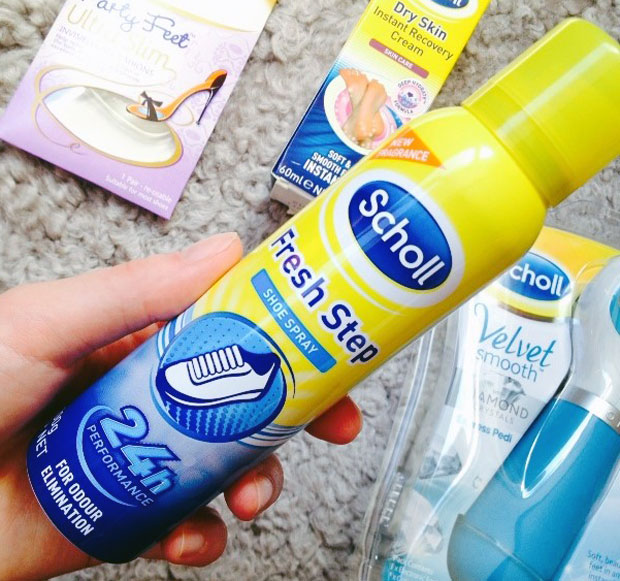 The Scholl Fresh Step Shoe Spray is simply a spray that neutralises odours in shoes. It's suitable for all types of shoes and does not leave any residue. You spray your shoes before or after use and allow them to dry before wearing them next. The shoes will smell fresh for 24 hours.
I can see this being very useful for trainers and teenagers! The scent is nice and smells very clean and fresh and the product is very easy to use. It doesn't take very long for the shoes to dry after the treatment either.
Scholl products are available from shops like Amazon.co.uk and Boots.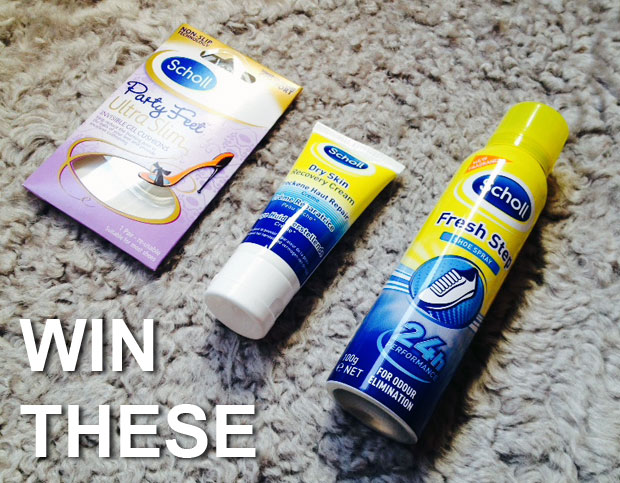 Giveaway:
I've been given the opportunity to give a kit of Scholl goodies to one of my readers. The kit includes 1 x Party Feet Ultra Slim, 1 x Dry Skin Recovery Cream and 1 x Fresh Step Shoe Spray. To enter the giveaway, use the Rafflecopter below. Terms & Conditions apply. UK entrants only. The giveaway will end on the 18th of August 2015.
a Rafflecopter giveaway
I was sent the items in the pictures for this review. As always, all my reviews are 100% honest and all thoughts and opinions are my own.