Shuffle Card Games Review | Trivial Pursuit & Frozen
|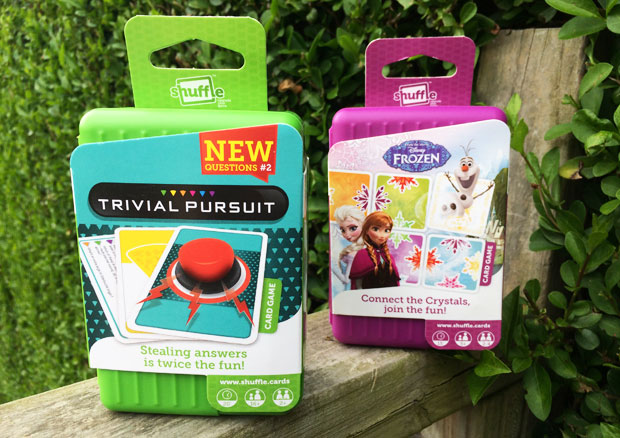 Shuffle Card Games Review | Trivial Pursuit & Frozen
The kids, my husband and I all love playing games and travelling too so when I spotted Shuffle card games, I knew they'd be great for us. Shuffle card games all come neatly packaged in small, portable and sturdy cases that are easy to take with you and you don't need anything else to play other than the included cards. Still you can play games like Monopoly and Trivial Pursuit and even Twister that usually take up a lot more space, thanks to the clever cards.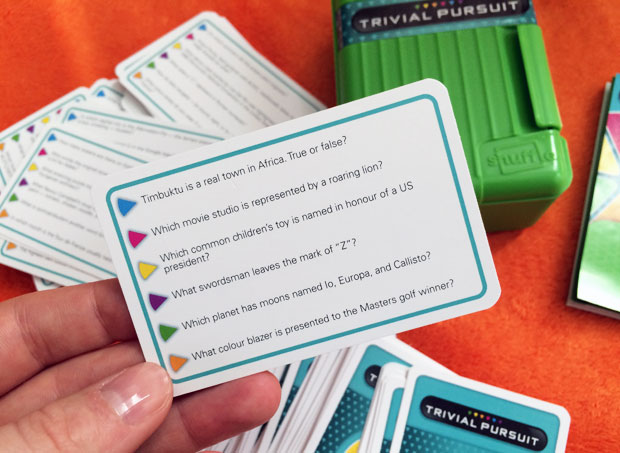 We have the Trivial Pursuit game for my husband and I and a Frozen Shuffle card game for our daughters. The Trivial Pursuit game is very much like the classic game but with some added extra fun too, like stealing answers if your opponents are stuck. As always, you need to collect all six classic categories to win, but instead of collecting plastic wedges, you collect cards with the different coloured wedges printed onto them. There's a Wild Wedge car too that can be answered as one category and used for another.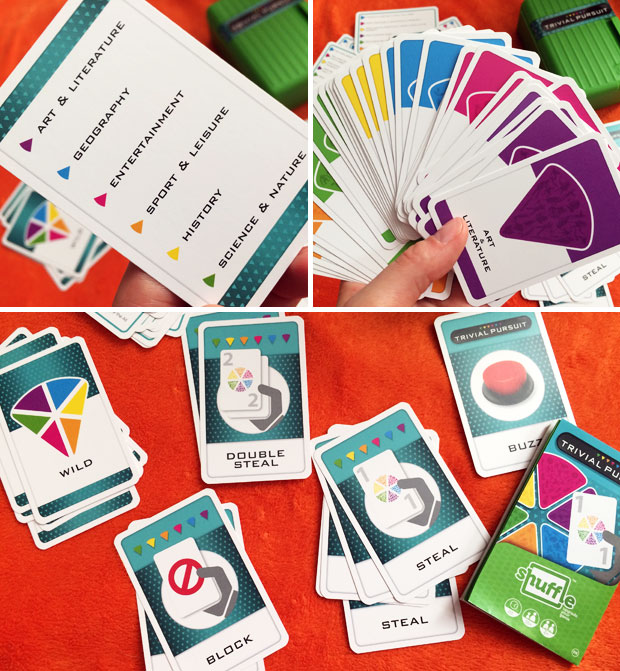 The rules are quite simple and easy to learn as you can see below.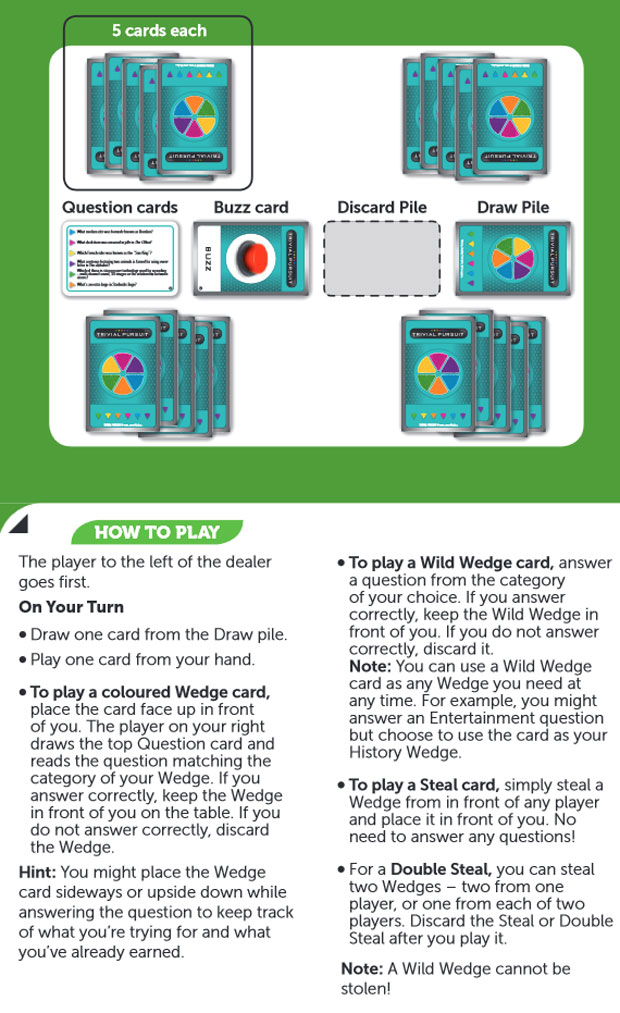 If you're travelling and are really tight on space, you can even just play with the question cards and the wedges for a simplified version of the game. We love Trivial Pursuit and we're really happy that we can now take it with us wherever we go. The questions are good and varied as usual. We've played lots already and have had a lot of fun. We have found one answer that was incorrect but that's okay — it happens!
You can also team the game up with the free Shuffle app for even more fun but we've not done this yet.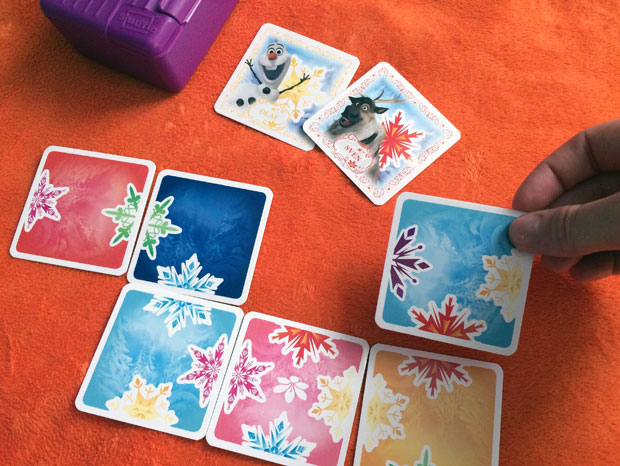 The girls love their new Frozen game! Like most children, my daughters are obsessed with Frozen so we knew this would be a hit. The game's suggested player age is 5 years+ but my girls are younger at 2 and 4 years.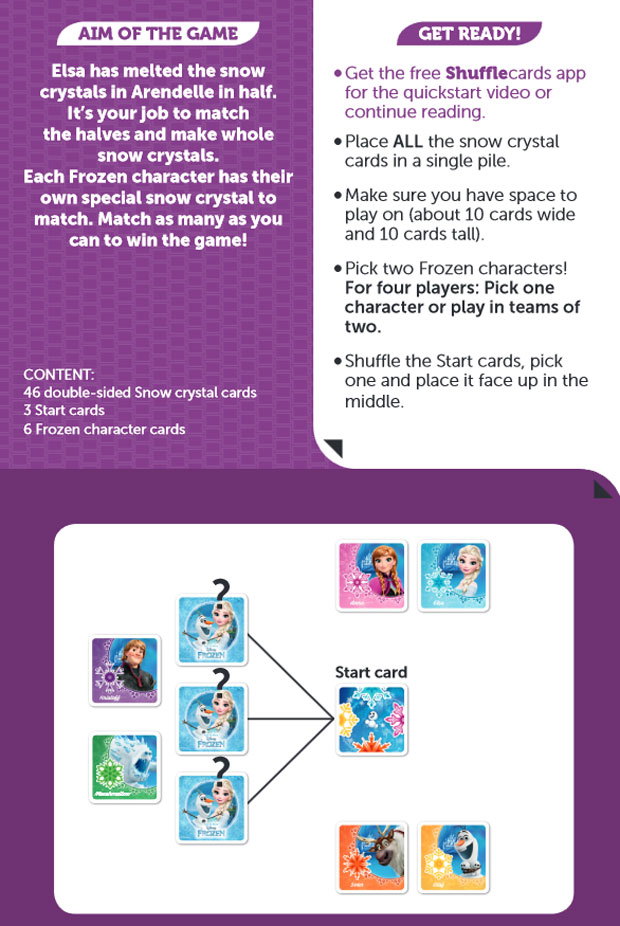 My youngest just loves playing with the cards but my eldest understands the purpose of the game and can play it with me which is nice. She also love just playing with the cards on her own, connecting as many of the snowflakes as she can which is the purpose of the game when you play it properly too.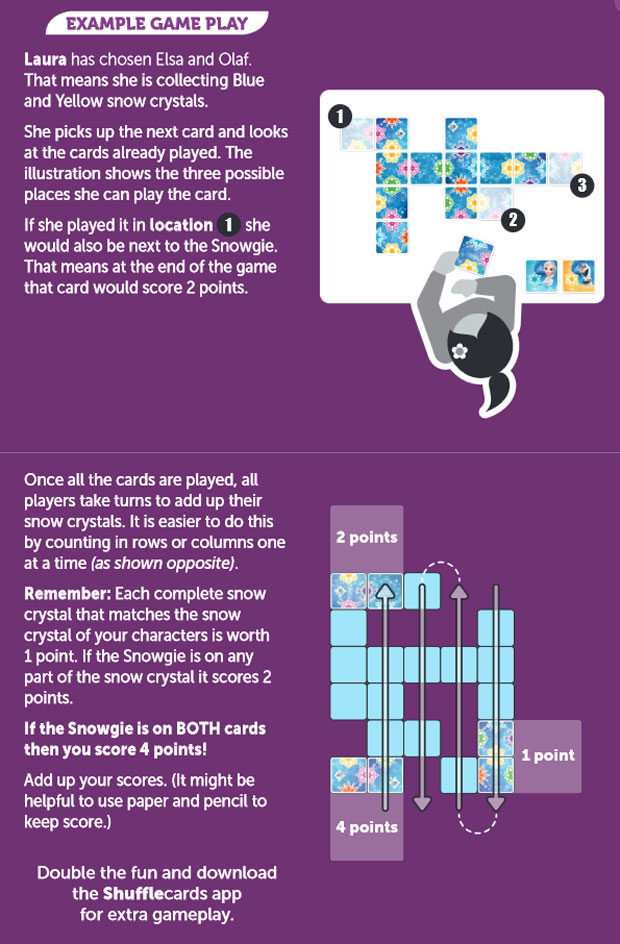 Check out the full range of Shuffle games here.
Samples were provided to us for this review. As always, all my reviews are 100% honest and all thoughts and opinions are my own.