Simple Ways to Eat More Fruit & Veg
|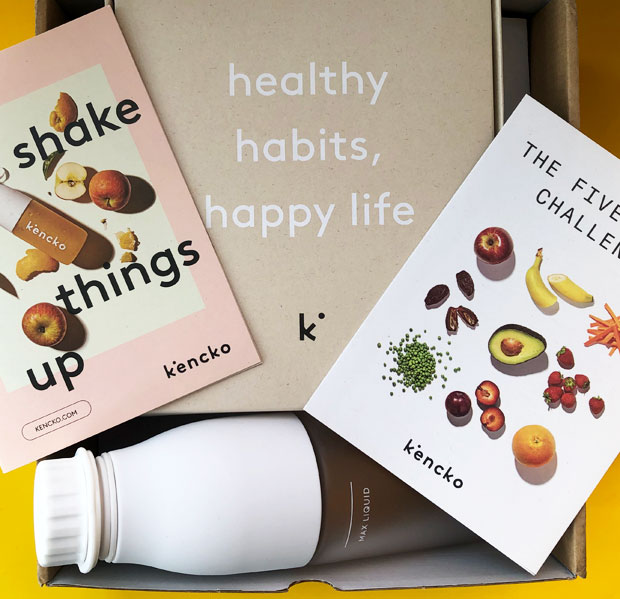 Simple Ways to Eat More Fruit & Veg | AD
Most of us don't eat enough fruit and veg on a daily basis. The guidelines say that everyone should have at least 5 portions of a variety of fruit and vegetables every day but getting closer to 10 is even better. Most people don't eat enough fruit and veg and then there's the whole variety aspect to consider too. The more varied your food is, the better, but people tend to stick to their favourites instead of trying new things. In this article, I'm going to share some simple ways to eat more fruit and vegetables that you can easily incorporate into your daily routine.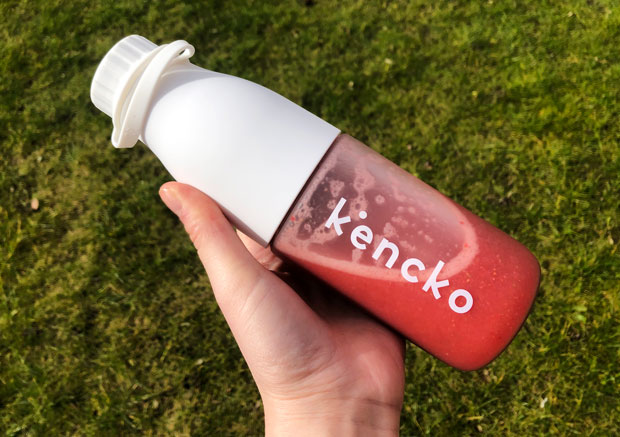 Smoothies – an exciting option from kencko!
Drinking some of your daily fruit and veg is a great way to quickly consume more fruit and veg and to help reach a larger variety too. Juices and smoothies only count as one of your five a day portions but having a serving of a high quality smoothie or juice a day is a great way to boost your intake.
I have made lots of smoothies and juices in my life and there are a couple of things that make the process impractical. First, you need to make sure that you have all the ingredients available and that the fruits are ripe. Secondly, there's a big clean-up process with chopping boards, knives, and of course the actual blender or juicer which is usually bulky and difficult to clean.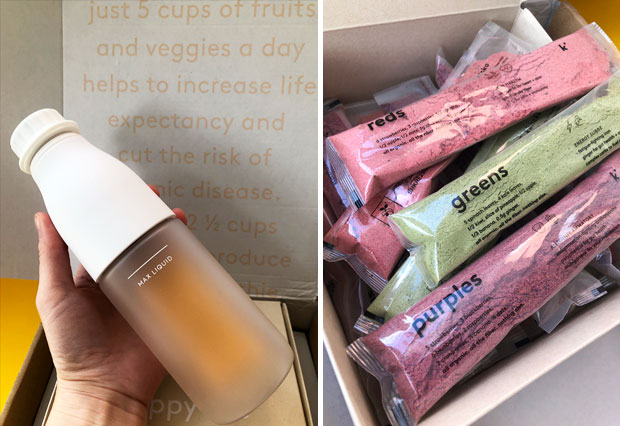 Recently, I have come across a much easier and more convenient way of enjoying a daily smoothie. Meet kencko – a smart food company that has reinvented organic fruit and vegetable products to help reduce waste and help people eat healthier.
The smoothies from kencko are made with freeze-dried fruit and veg and each sachet contains 2.5 servings of organic fruit and veg and nothing else. No added sugars, sweeteners, colourings, flavour enhancers, preservatives, emulsifiers nor fillers – just the good stuff!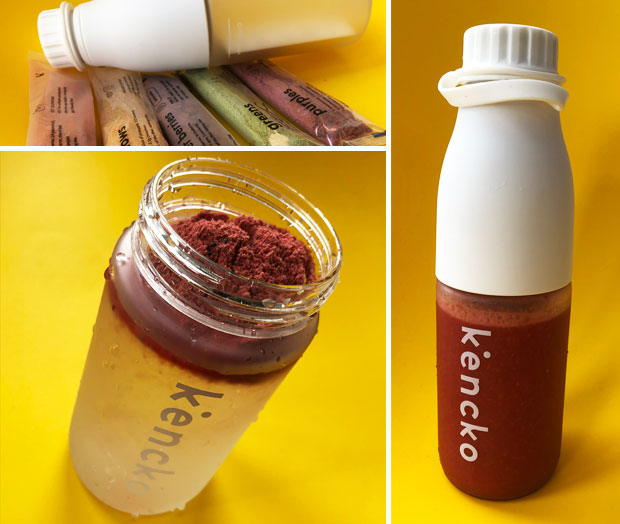 To mix up your kencko smoothie, you don't even need a blender – you simply choose a mixer (water or plant milk for example) that you add to your kencko bottle, add the contents of your smoothie packet, screw the lid on and shake. Instantly, you have a tasty smoothie ready to enjoy and only the bottle to wash which is quick and easy.
There are lots of different flavours to choose from and you can personalise a box of smoothies to suit your tastes, needs and goals. When you are a kencko member, you are also entitled to a free 60-day nutrition coaching program, working on a 1:1 basis with one of kencko's in-house registered dietitians.
I'm really enjoying upping my fruit and veg intake with delicious kencko smoothies! I also love how convenient they are and how they help reduce both food waste and packaging waste too – all packaging used is compostable and kencko offsets all the emissions from shipping too which helps keep customers' carbon footprint light.
Add more fruit and veg to everything!
Another way to include more fruit and veg into your daily diet is to add more of them to anything you can. When cooking, don't just follow a recipe or cook things the way you always do. Instead, consider what else you could add to up the vegetable and nutrient content. Add veggies like zucchini and aubergine to a lasagna, mix roasted vegetables into your tomato pasta sauce, add a variety of tinned beans and pulses to your chilli con (or sin) carne, for example. If you're eating cereal, yoghurt or porridge for breakfast, top your bowl with berries or chopped up fruit. If you are making a sandwich, make sure you add vegetables as part of your filling too. Not only is it a great way to add more nutrients but it will also taste great.
Make room for veg on your plate
A well-balanced plate should be about half-filled with fruit and vegetables. It's a good idea to have this in mind when plating up your meals. Add vegetables to your plate first to ensure there's plenty of room for a good amount, then add your proteins, fats, and carbs to the remaining sections of your plate to help you reach this balance. Keep plenty of your favourites available at home (frozen, fresh, dried) so that it's easy to add enough to your plate and keep things varied too.
Collaboration. Features gifted samples from kencko.